One of the #ThousandsStrong: Kellie Martial, J.D.'10
By Eva Richards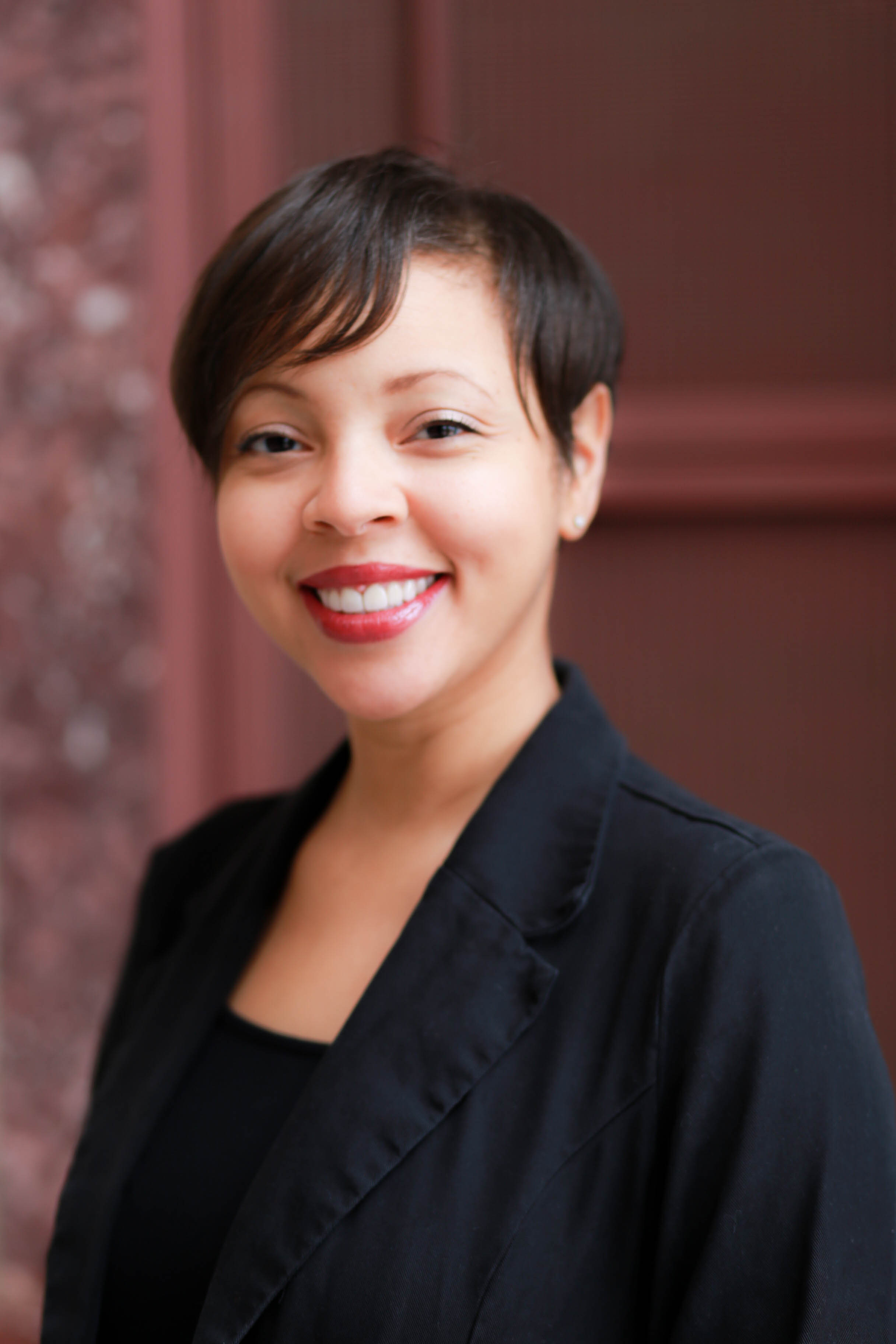 Kellie Martial, J.D. '10, enjoys interacting with prospective, admitted and current students in the College of Law.
When Kellie Martial, J.D. '10, was growing up in Chicago, she was a go-getter who took ballet and piano lessons and interned on the set of two television talk shows that taped in Chicago. During her junior year of high school, she studied abroad in Barcelona, Spain, living with a host family and attending a small school with 56 American students.

"That's where my love of the Spanish language came from," she said.

After earning her B.A. in Spanish, with a minor in English, from The University of Illinois at Urbana-Champaign, she decided to pursue her law degree.

"As a non-traditional student that had worked for several years before attending law school, I wanted to attend a law school where I could obtain a great legal education, while also keeping in mind the cost of tuition," she said. "NIU Law offered exactly that. I was also interested in going back to a college town for law school, and I liked the quiet that DeKalb provided, while still being close to a major city."

Martial's experience at NIU's College of Law changed her life for the better.

"I didn't realize the lasting friendships I would form throughout my three years as an NIU law student," she said. "Because NIU Law is a school that is small by design, it also felt like a familial community. It was clear that the faculty and staff cared about us and our success."

Martial learned critical reading and analytical skills in her law courses, which helped her significantly in her career as a compliance analyst for a financial regulatory association. When she made a career change and began working for the NIU College of Law, her on-campus student experiences became even more valuable.

"Being a graduate of a law school and NIU Law in particular has helped me tremendously in my current role as the assistant dean and director of admissions for the College of Law," she said. "What I love the most about my job is being able to interact with prospective, admitted and current students, and having a part in helping to shape the future of our legal community. More specifically, working at an 'access institution' that is committed to diversity, equity and inclusion—not just in words, but through actions, as well—is very important to me and extremely fulfilling."

Martial credits her career success to the professors who taught her important skills.

"I was able to become an attorney because of NIU Law," she said. "It is where I was able to learn from some of my most favorite professors throughout my education. For these reasons, and more, I am truly grateful to NIU Law."

Because of that gratitude, Martial has decided to give back financially to NIU. She also gives her time as an alternate on NIU's Supportive Professional Staff Council (SPSC) and as a member of the SPSC Professional Development Subcommittee.

"I give back, not only because of my relationship with NIU Law, but also because of NIU's commitment to diversity, equity and inclusion. NIU has led me on a career path of doing meaningful work that I truly enjoy every day," she said.

Thousands Strong is an opportunity for alumni and friends to engage with NIU in an exciting, virtual initiative that will increase and expand alumni pride and engagement, cultivate donor prospects and celebrate the impact of philanthropy at Northern Illinois University. This year, this day of giving's virtual initiative will start the evening of Nov. 10 and run through Nov. 11, with a variety of opportunities to help students and the University.

Sign up to be an Thousands Strong Ambassador for the event.
Register for the Thousands Strong Kickoff Show on Nov. 10.