Kevin Delaplace Haro, M.B.A. '16, Brings International Experience to Students
By Eva Richards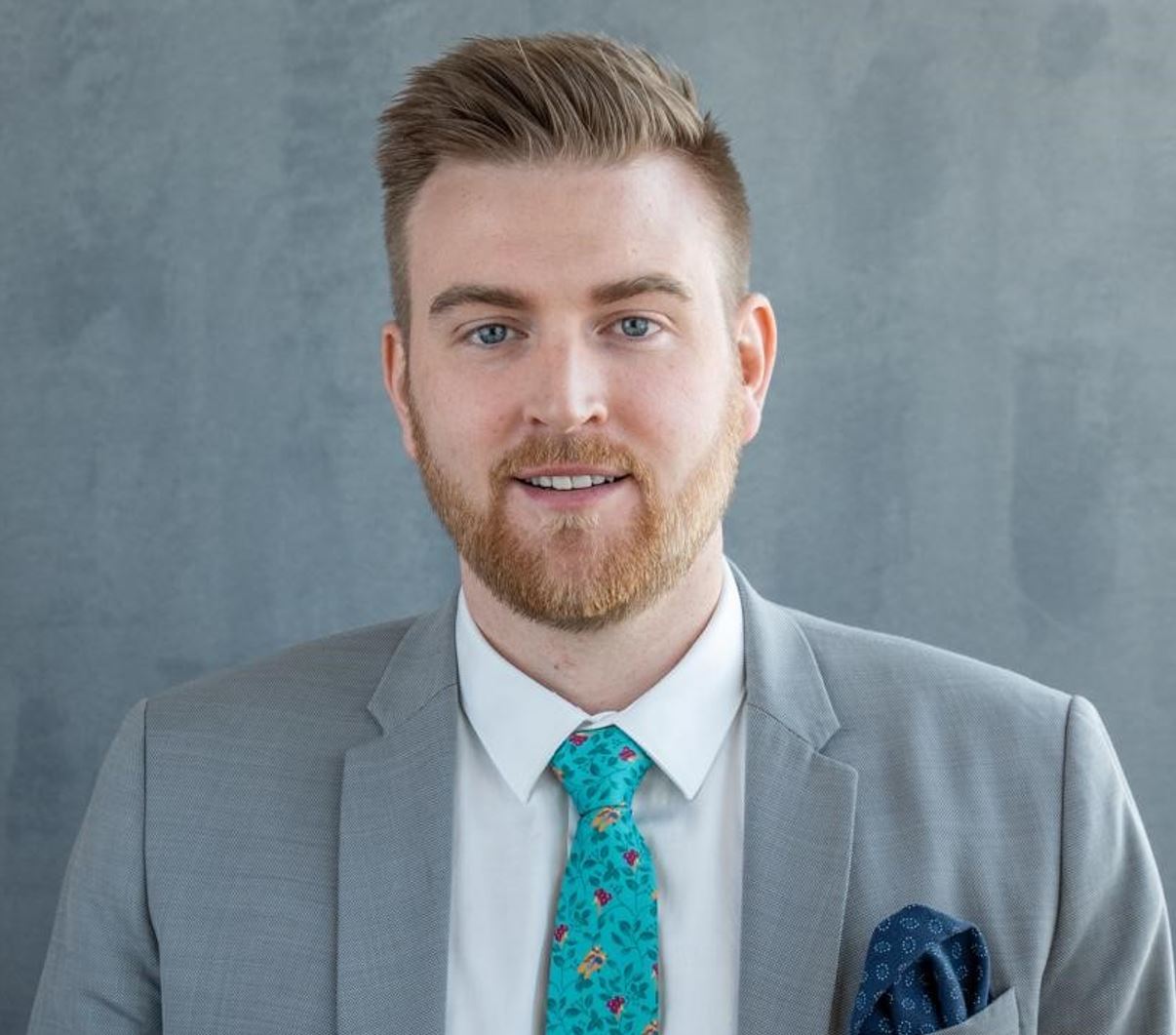 Through his international experiences, Kevin Delaplace Haro, M.B.A. '16, gives back to Huskie students.
"Giving back to others doesn't cost anything except a little bit of time. Yet this time can have a significant impact on people," said Kevin Delaplace Haro, M.B.A. '16, when asked why he continues to give back to NIU, despite living in Kuwait and forging an international career.

"I genuinely believe that listening to people's experiences is a fantastic way to find the answers you were always looking for," he said. "It also gives you perspective, and it opens your mind."

Growing up in a Spanish/French household in France, Haro was constantly exposed to both cultures and languages, and he proudly embraces this dual identity. Because of his father's job, he lived in many cities within France, making it hard for him to relate to a specific place altogether. Because of this, he always knew that he wanted to live abroad and have an international career.

"Living abroad opens your mind, increases your curiosity and thirst for new experiences, and makes you want to meet new people with diverse backgrounds," Haro said.

Always passionate about sports, Haro worked to create an opportunity for himself to work within professional soccer. As regional business development manager of Austrian Business Development Group (ABDG), he signed an exclusive agreement with LaLiga–the Spanish Professional Soccer League–to create Kuwait's first-ever professionalized, high-performance soccer center and academy.

Another one of Haro's ventures is the newly created Spanish Business Council Kuwait (SBCK). As one of the founding members and the current secretary-general, Haro has worked to brand the SBCK. He developed an online presence, and drafted a roadmap and plan for the organization, including drafting the bylaws, mission and vision, and activities and services the SBCK wishes to provide.

"Volunteers form the SBCK's executive team," he said. "It is not our full-time job. Yet, this initiative is important to me. As a Spaniard, I believe it is essential to represent Spain, its talents and expertise in different sectors, and spur the business ties between Spain and Kuwait. Finally, in a small country like Kuwait, it is also imperative for the Spanish community to gather and act like one to get more momentum and have a more visible presence."

Haro's diverse education allowed him to pave the way for his international dreams. After earning a bachelor's degree in political science and public administration from The Autonomous University of Madrid, he went on to earn an M.S. and an M.B.A. in France before coming to NIU for an M.B.A. He also holds certification in sports marketing from Northwestern University and in Entrepreneurship in Emerging Economies from Harvard, among others.

"At the time I studied at NIU, it had a partnership with the Institut d'Administration des Entreprises (IAE)–the Business Administration Institute—in Bordeaux, France. I was part of NIU's Fast Track M.B.A. program. I had a lovely experience. Academically, it was a very different perspective compared to the other two master's I have done in France, and it was fascinating to experience a different approach to business and education, which I still carry with me today."

Socially, Haro had a wonderful experience on a U.S. university campus, meeting great friends with whom he remains very close.

"NIU is part of me. I have spent one academic year there, and I have learned and experienced many things that partially shaped the person I am today," he said. "Getting a degree from an American university was certainly key when I was applying for jobs, as well. I am not a native English speaker, but graduating with an M.B.A. in the U.S. gave me the validation that I could academically and professionally perform and succeed in a language that is not mine."

Recently, Haro has become very involved with volunteering with Huskies.

"It officially started with being a speaker in one of the Wednesday Night Wisdom conferences through the College of Business. The topic was about global careers, and I was honored to be part of a panel composed of outstanding professionals such as Dr. Henry Balani, who is a College of Business M.B.A. instructor of global economics and regulatory compliance," he said.

After that, Dr. Balani invited Haro to virtually join one of his lessons as a speaker, to share his experiences first as an international student, then as an expat worker. Later, he joined an ethics competition jury, assisted some finance major students with their resumes, and finally got involved in a networking event alongside current NIU students and NIU alumni.

"It is always an honor to be invited to collaborate and know incredible people along the way," he said. "This frequent involvement with NIU creates a stronger bond. Because of the vibrant NIU community and recurring volunteering events, I grew closer to NIU's administration and faculty. In fact, after all these events, I realized that I would be happy to join NIU's team someday."

Haro notes that he gets as much from the volunteer experiences as those he is helping.

"I genuinely hope that I could help some of them, even if it is just a little bit," he said. "I felt honored for being invited to these opportunities. I felt some sort of recognition from people worth looking up to."