For Sub 70 Golf VP Dan Peck, '01, Success is Par for the Course
By Eva Richards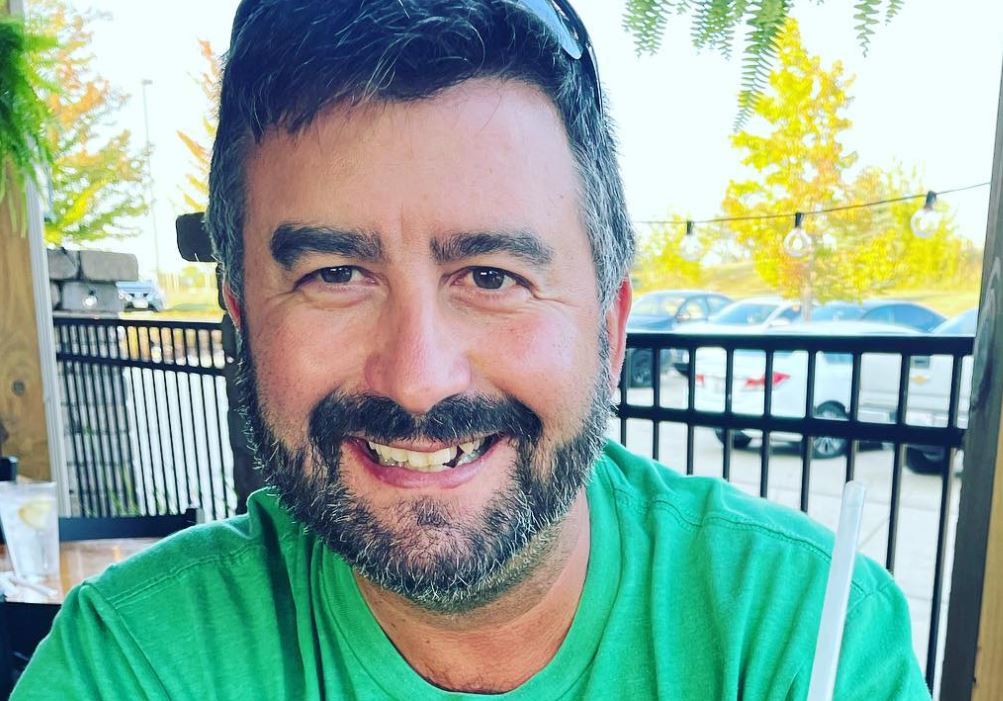 Dan Peck, '01, made his love for golf into a dream career as VP for three golf equipment companies.
Growing up in the small town of Milan, Illinois, in the 1980s, Dan Peck, '01, was interested in all things sports, especially golf.

"Whatever my friends and I could play, we played," he said. "I wrestled in high school and played as much golf as possible until I went to college."

Unsure of how he could make his love of sports into a promising career, and being interested in possibly owning his own business one day, Peck and his best friend from high school decided to attend NIU together and were roommates the first year, with Peck majoring in finance.

"The experience was great," he said. "I was glad to be getting away from home and starting something new. We had a blast."

While Peck was not short on fun social experiences with friends, he worked hard in his finance classes. When he graduated with a B.S. in finance in 2001, he found the "hole in one" opportunity he had been hoping for. He joined friend Jason Hiland, who had founded Diamond Tour Golf in 1994—a time when the e-commerce business model was just beginning. In these early days, the small golf company sold parts to custom builders, while also custom-building equipment as customers requested.

"Primarily, Diamond Tour was a catalog business, and that printed catalog was the largest expense and most time-consuming process the company endured every year," he said. "As the quality of web development increased, so did the size of the business and its number of competitors."

By 2009, Diamond Golf Tour was doing well but was leveling off amid the threat of larger companies lowering prices and aggressively releasing new models of golf equipment. This saturation in the marketplace led to Peck and Hiland's decision to launch Hurricane Golf and, in turn, diversifying what they could offer to customers.

The plan was to continue the success of Diamond Tour while capturing new customers who were looking for more expensive products. The two companies—Diamond Tour and Hurricane Golf—shared many of the same processes behind the scenes, so Peck and Hiland were able to keep their overhead under control while expanding their reach. Both companies were growing so much that they decided to relocate from their original location in downtown Dekalb to a larger warehouse space in neighboring Sycamore, Illinois.

In the last 10 years, Diamond Tour and Hurricane Golf have continued to be successful. In 2019, Peck and Hiland founded Sub 70 Golf, which takes their customized golf products a step further.

"Sub 70 is our most recent and most exciting business," he said. "We thought to ourselves, if we can design our own products and market our own products, 'Why can't we create a brand to compete with other larger golf equipment manufacturers? How would we do it if we were one of these big brand names?'

The results have been incredible. Sub 70 sells custom-built golf clubs manufactured with the best materials designed to perform as well as anything available in the golf equipment world. Selling direct to the consumer, and foregoing a distribution model, Sub 70 cuts costs to pass along savings to their customers.

"We combined (the cost-savings) with a boutique level of service. The owner's personal cell number is on the website and our social media. Our goal is to offer the best equipment, at the best price, with the best service," Peck said.

As vice president of operations, he handles everything from sales, manufacturing, IT, accounting and purchasing.

"There is really no limit to what will end up on my lists in a given day," he said. "My primary focus in a day is vendor relationships and purchasing. I'm lucky to have a great staff. We have some very talented people, and they work very hard."

That hard work is paying off! Sub 70 ranked as the no. 1 direct-to-consumer company in golf in 2021.

"That is my favorite achievement simply because it validates all the hard work from all our staff, the club builders, the warehouse staff and the service guys. They get to come in every day knowing they are doing it right and a part of something great," Peck said.

The pros are beginning to notice. In early November, at the winner of the Korn Ferry Tour qualifying school tournament, Zack Fischer, was playing with Sub 70 irons and wedges. He is now fully exempt on the Korn Ferry Tour for 2022, which is one level down from the PGA Tour, and has full status, which gives him a great chance to make it on to the PGA Tour.

"If he makes it to the PGA, it would mean that our start-up brand from Sycamore helped a young man achieve his dream of playing professional golf at the highest level!" said Peck.

While Peck had no idea his sports dreams would lead to this kind of career, he credits his time at NIU for teaching him the skills he needs to start and run growing companies.

"The business college, as a whole, is what prepared me the most," he said. "It's a huge help to me to have the background that came from a strong undergrad program. Along with finance, the accounting and management classes were great. I still have a great relationships with one of my professors from undergrad."

Peck notes that paying attention to core classes at NIU, as well as finance classes, has been key to his leadership role now. 'Accounting, marketing, management, finance—they are all 'business,' and are valuable to any organization, large or small," he said.

Peck, who lives in Sycamore with his wife and young son, finds that the best part of his career is being able to have the adventure of a start-up while maintaining a work-life balance.

"Growing a new brand, building something from scratch—it's an awesome feeling and a ton of fun every day," Peck said. "It's not without challenges, but I have great people around me. Winning with them and for them and my family is all I need... That, and some time to play golf!"