Dean Kruckeberg, M.A. '74, Receives PRSA Lifetime Achievement Award


By Eva Richards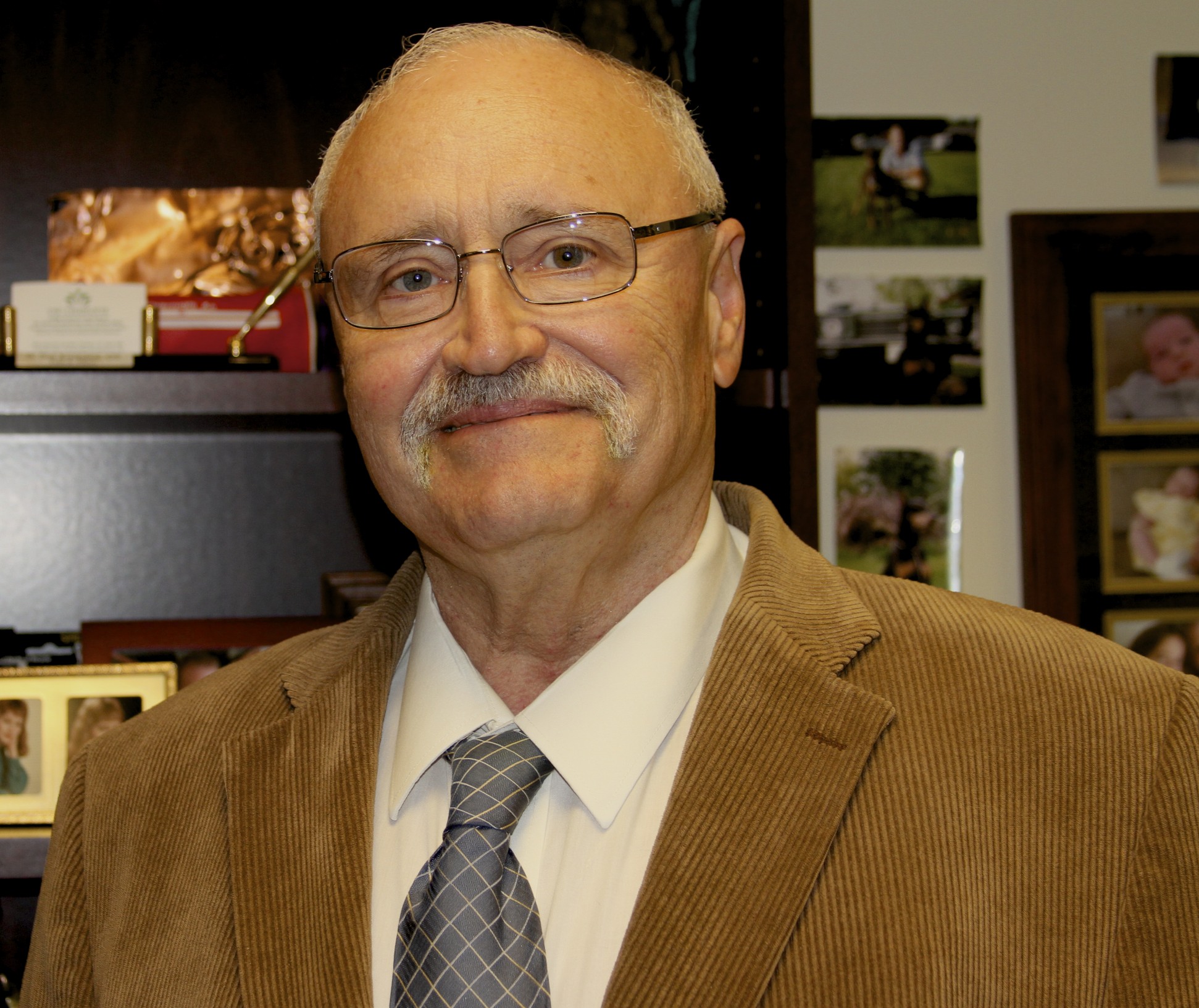 Professor Dean Kruckeberg, M.A. '74, is a communications studies professor at the University of North Carolina at Charlotte. He teaches public relations courses, specifically global public relations.
When University of North Carolina at Charlotte Communications Studies Professor Dean Kruckeberg, M.A. '74, received the Public Relations Society of America (PRSA) Gold Anvil Award—the organization's highest honor for lifetime achievement—his mind was on the bigger picture.

"The Gold Anvil reminds me of the great privilege I have had to work with valued colleagues throughout the world to help public relations continue to evolve as a professionalized occupation that is essential in contemporary global society," he said.

Kruckeberg is a public relations professional, educator, and author and co-author of numerous publications, including five editions of "This is PR: The Realities of Public Relations" and "Public Relations and Community: A Reconstructed Theory." He is known for his expertise in international public relations and public relations ethics—most recently delving into studies of social media crises and environmental scandals—having published dozens of book chapters, articles and papers on these subjects. In addition to teaching in the U.S., he has also lectured and taught in Russia, Germany, the United Kingdom, elsewhere throughout western and eastern Europe, and in Asia and the Middle East.

Some of Kruckeberg's most influential work includes the following books about international PR methods: Transparency, Public Relations, and the Mass Media: Combating the Hidden Influences in News Coverage Worldwide; Public Relations in the Gulf Cooperation Council Countries; and Strategic Communications in Russia: Public Relations and Advertising. Also, Kruckeberg's participation in helping to develop the public relations program at the United Arab Emirates University in summer 1994, as well as his visiting professorship and other work in Russia, impacted how people view international public relations, as well as his own perspective on global public relations ethics.

"(The Gold Anvil) is certainly the greatest professional honor I have ever received during my career because it is awarded by a professional association that is comprised primarily of practitioners, as well as of educators."

Always drawn to making a positive impact in the world, Kruckeberg can trace his values of honesty, integrity and transparency back to his childhood.
Growing up on a farm near the small town of Owatonna, Minnesota, he learned to rely on himself with a high degree of independence.

"I enjoyed nature in a rural setting, but I also developed a passion for reading and had a strong curiosity about the world," Kruckeberg said "During my childhood, I perhaps learned how to communicate and to be comfortable with adults quicker than did many of my peers. I also developed strongly held values and beliefs of what was right and wrong, as well as a high level of compassion and empathy toward others."

Guided by his love for literature, he earned his bachelor's degree in English from Wartburg College—a small liberal arts college in Waverly, Iowa—in 1969. Because of his increasing interest in writing and the opportunity to participate in the student newspaper, Kruckeberg chose a journalism minor, which was all the journalism coursework that Wartburg College offered at that time.

"I developed my journalism skills through long hours on the college newspaper," he said. "Our teacher was a perfectionist who taught us rigor and discipline and reinforced an essential ingredient for successful journalism—inordinate focus and hard work."

After graduation, Kruckeberg hoped to become a newspaper journalist. However, a Wartburg College alumnus who had been editor of the student newspaper 10 years before him offered him a position as the writer and editor of a new 20,000-circulation external magazine for Lutheran General Hospital, in Park Ridge, Illinois.

"It was a great job in which I also had the opportunity to perform a full range of public relations responsibilities while learning from seasoned professionals," he said. "Although I had good preparation for the public relations responsibilities that I performed, it was readily obvious that I needed to learn much more."

With many colleagues who had earned graduate-level journalism and PR degrees, and Kruckeberg missing the classroom, he began to consider furthering his education. He searched for a master's program that would take him to the next level—while allowing him to work full-time—but this was a rarity in the early 1970s. However, Kruckeberg's luck changed when his boss encouraged him to enroll in a new part-time journalism master's degree program in public relations at NIU.

"This was a perfect opportunity and, indeed, my only opportunity," he said. "I could pursue a journalism master's degree that emphasized public relations. I could earn this degree part-time while continuing to work professionally full-time. My boss would let me leave work an hour early one day a week for my 67 ½ mile trip to the parking lot near Reavis Hall. Most importantly, I was learning so much about public relations under Dr. Albert Walker."

Kruckeberg was able to apply what he learned in class the following morning at work, and the program changed his life forever.

"Even today, five decades later, in my lectures and publications, I still frequently cite books that we had used in my NIU public relations classes, as well as much content from Dr. Walker's lectures. It is no exaggeration to say that my education and experience at NIU were essential to my future career."

After defending his thesis, Kruckeberg returned to Minnesota, where he obtained a position as an extension information specialist for publications at the University of Minnesota Agricultural Extension Service. Here, he used his education from NIU, especially from Dr. Walker's Industrial Press class, as an editor of publications and periodicals.

In the years that followed, Kruckeberg earned his Ph.D. in mass communication at the University of Iowa, became an assistant professor and student newspaper advisor at Northwest Missouri State University for four years, then was a public relations professor at the University of Northern Iowa for 25 years.

Since 2008, he has worked as a communications studies professor at the University of North Carolina at Charlotte. In this role, Kruckeberg teaches public relations courses, specifically global public relations. He also contributes his scholarship and professional service, working a great deal with public relations scholars and educators worldwide.

"I like to think that, through my teaching, scholarship and professional service, I am contributing to global society and am providing guidance in helping resolve contemporary societal problems," he said.

Fulfilled by his professional achievements, Kruckeberg is most proud of his intangible and personal successes—the friendships and close relationships he has made with colleagues from throughout the world.

"These are like-minded people who understand what public relations can contribute to resolving social problems and encouraging societal harmony," he said.

Even with an impressive, five-decade career behind him, Kruckeberg still gives credit to NIU—and his favorite influential professor.

"I wouldn't have been able to achieve my career accomplishments without my NIU education and the direction and support of Dr. Albert Walker and the other professors at NIU," he said.