Volunteer Spotlight: First-Generation College Student James Alford, '16, M.S.Ed. '17, Mentors Huskies


By Eva Richards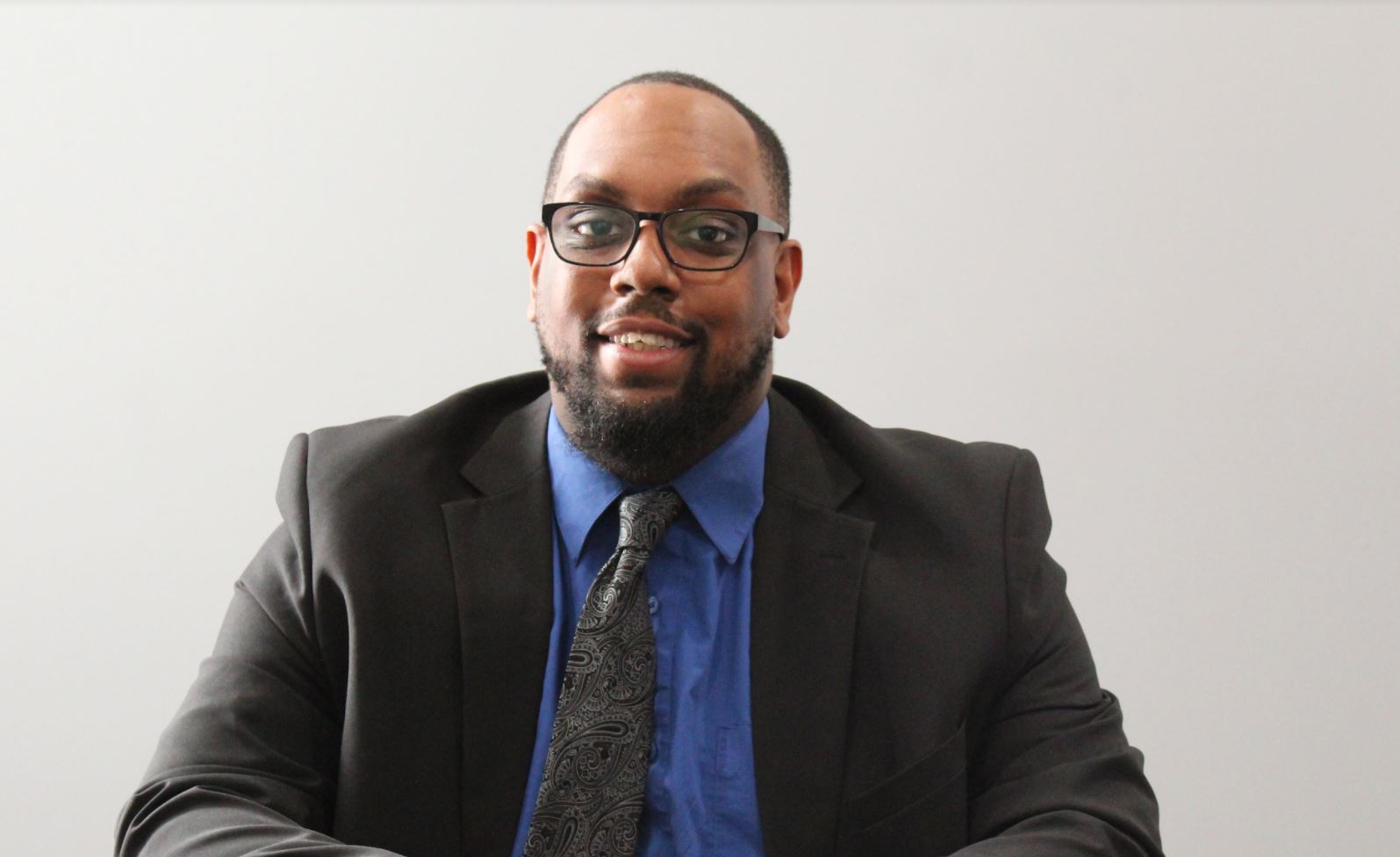 James Alford, '16, M.S.Ed. '17, enjoys telling his story to other first-generation students, helping them to know they can accomplish their goals.
When James Alford, '16, M.S.Ed. '17, enrolled as political science major at NIU in 2010, he had no idea how much his life would be positively impacted by his education.

"My time at NIU was a very critical learning point for me," he said. "I believe I had great individuals who helped shape my college experience. Now, I want to be able to pave the way for the next generation. Also, being a Black man, I know how important it is to see others who look like you succeed in similar spaces."

Today, just four years after earning his master's in adult and higher education, and five years after earning his bachelor's in political science, Alford has worked at two colleges.

"In my first job, I worked with first-generation college students, helping them navigate the boundaries of higher education," he said. "Currently I work as an academic advisor at Columbia College in Chicago."

In addition to mentoring through his chosen career, he has decided to help the next generation of Huskies to obtain a lifechanging college experience like the one he had. As a dedicated NIU volunteer, he empowers students to pursue their dreams by telling his own story. He has worked with and talked to prospective students, and he has also shared his college experiences on campus panels. Most recently, he has begun working with the Greek Alumni Council to strengthen Greek life on campus and help offer more volunteer opportunities for alumni.

"From volunteering, I have met more people throughout the University community, and meeting these people makes it easier to have new opportunities," he said. "Also, I have to give a shout-out to Liz McKee (Sr. Director of Volunteer Engagement) because she has been awesome in reaching out when she thinks there is an opportunity I would enjoy."

Although Alford no longer lives in DeKalb, he is still very connected to the campus.

"At NIU, I have really enjoyed the 'grit mindset' volunteer experience," Alford said. "For instance, volunteers were recently asked to write letters to first-year students talking about their college experience and how they overcame an obstacle during that time. After I wrote my letter, I was able to visit two "introduction to college" classes and talk to students about my experience and my letter. It was great to be back in person, working with students during the pandemic, and I had some interesting questions and conversations with my classes."

Being a role model was always something that interested Alford. Growing up on the southside of Chicago, Illinois, he attended Kenwood Academy in Hyde Park, Illinois, finding his passion in mentoring and politics, actively mentoring other students since he was in 7th grade. By the time he came to NIU, he was ready to take advantage of every opportunity afforded to him.

"I always tell people I had one of the best undergrad experiences in the world," Alford said. "Being at NIU, I got to do so many things some students could only dream off. I studied leadership, service and culture in Beijing, China. I fulfilled my dreams and ran for office on campus, and I managed to win positions on Hall Council, Student Association, Campus Activities Board and the Black Student Union."

Alford notes that the Center for Black Studies and Trio offices were like second homes to him during his college days, as he spent countless hours in these spaces, growing and becoming a better student and a better leader. From his time as a "Northern Ambassador" tour guide, he was able to meet countless prospective students and their families.

"It was a really cool seeing some of those students come to campus. They would remember me because I gave them tours," he said.

As a graduate student, Alford was a graduate assistant on campus, acting as a committee chair for the Dr. Martin Luther King Jr. Service Week Committee. With the help of one of his mentors—fellow alumnus Dr. Shelby T. Wyatt, '94, Ed.D. '00—he was able to do research and present at the 5th National White House and Reach Higher Convening during President Obama's administration.

Today, outside of advising students and volunteering for NIU, Alford also enjoys being a mentor to youth in his community. He works as the service coordinator for the Metro Board, a young professionals' organization with the Chicago Urban League. He also has been an active volunteer with Mikva Challenge, a program that helps develop young people into civic leaders.

""It has been very fulfilling to see the young people I've worked with grow into adults and start making decisions, especially when it comes to them attending the college of their choice," he said.

As he continues building his career, Alford is grateful for his transformative experience at NIU.

"I had fun and learned a lot at NIU, so I try to tell my story to others as much as possible and hope students can get from NIU what I did," he said. "NIU, to me, is family and a way of life. As a first-generation college student, my education has helped me start new trends in my family and it gave me practical knowledge on how to deal with various issues and overcome them."