Rhiannon Gurley, '02, Brings Local Community Together Through Art


By Eva Richards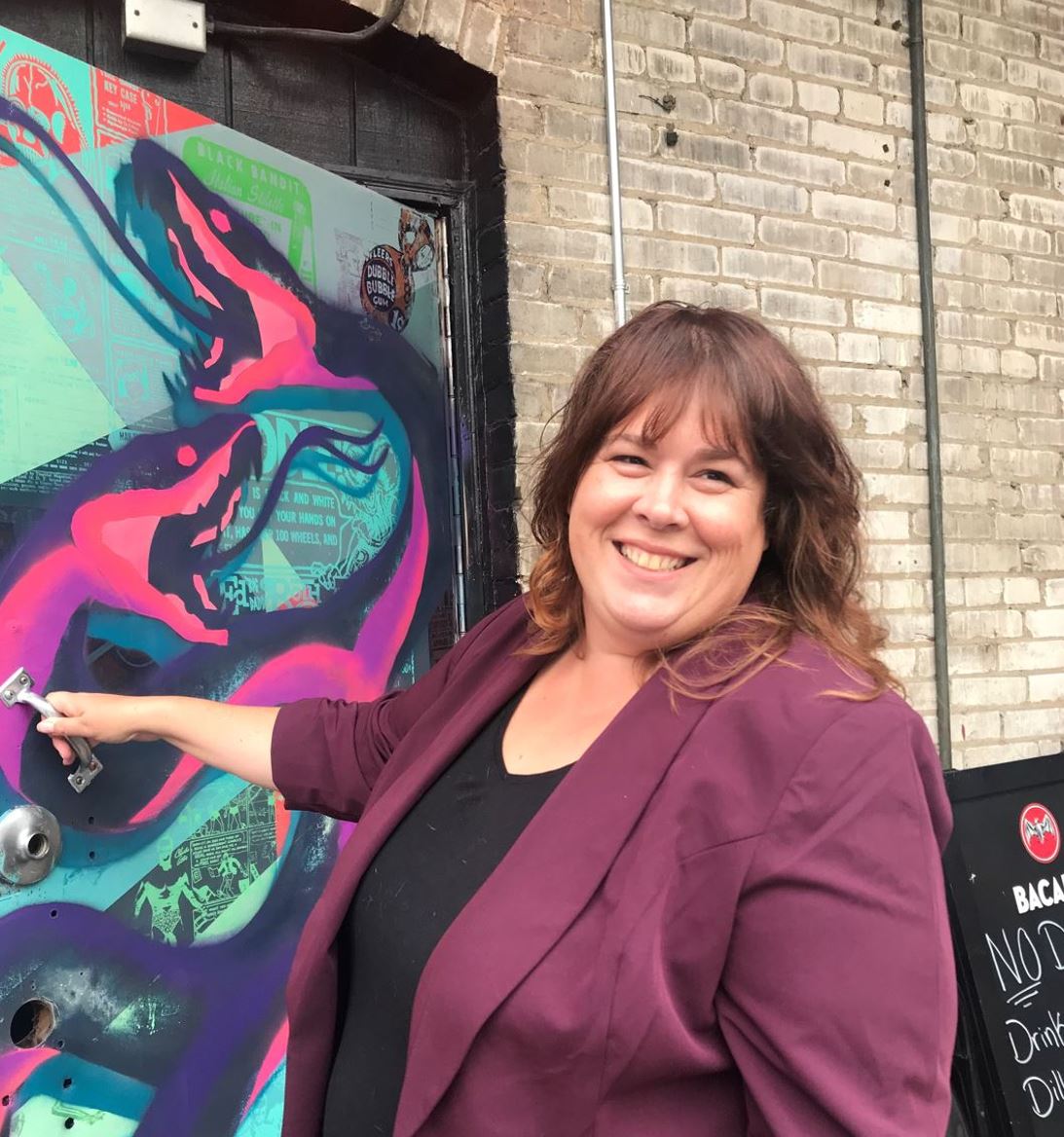 Rhiannon Gurley, '02, credits tough NIU art and design professors for teaching her what she needed for career success.
Rhiannon Gurley, '02, chooses to live by the motto, "Do what you can with what you've got where you are."

During the last 20 years since graduating from NIU, that has meant many different things for her, as she accepted various roles across the United States and abroad, spanning from corporate design work for ad agencies to curriculum planning as a community art teacher. Still, she has brought art and design appreciation and community organizing to all her ventures, creating her own niche wherever she goes.

As an award-winning artist, Gurley has created curriculum for art camps and after-school programs, including two Montessori schools. She has also served as an adjunct college graphic design instructor, teaching non-design majors at Benedictine University and MacMurray College, as well as working for a municipality in Wisconsin as an arts-based community development coordinator.

In 2015, she founded Our Vibrant Community (OVC)—a social enterprise dedicated to producing arts-based community development needs to ensure access, affordability and empowerment for all ages. The goal of the organization is to enrich lives, develop skills and enhance the economic vitality in the communities of Illinois and Wisconsin.

"These classes can offer adaptive arts methods for individuals with challenges, as well as communicating with sign language for the deaf and hard-of-hearing community," Gurley said, who is herself a hard-of-hearing individual.

Throughout the last few years, Gurley has become a community organizer of sorts, always creating opportunities around art and community. For instance, during the COVID-19 pandemic, OVC held a virtual afterschool program to teach sign language to community members. Prior to that, the program held art bike parades to educate bicycle safety in a creative way by decorating their bikes and parading through their neighborhoods led by their alderperson. OVC also partnered with Rutledge Youth Foundation in Springfield, Illinois, to create a Harry Potter Family Fest to raise funds for an art program for the foundation's foster teens.

Gurley has become a beloved community organizer in the many communities where she has resided. At times, when it was difficult to find positions that incorporated her creativity and her community development and wellness skills, she created her own opportunities.


"I have worked in the fine arts since I've held a crayon," she said. "I've considered being an art teacher but chose graphic design for a wider job market. Through the years, though, I've learned it's essential to embrace the skills you cultivate and recognize how they have the ability to enrich your life even if they're not related to your degree."

Growing up in Springfield, Illinois, Gurley looked at college as a way to experience new things. At 18, Gurley wanted to be surrounded by the arts and envisioned working in Chicago after graduation. She decided NIU would be a good choice because of its proximity to the city and only learned about its highly respected graphic design program only after starting as a student there.

Gurley also found support through the University's sought-after deaf and hard-of-hearing department, which is now housed within the University's Disability Resource Center.

"At the time, in 1997, many individuals with special needs wouldn't even dream of attending college let alone being a first-generation college graduate," she said. "As a hard-of-hearing individual, I felt very supported by the college deaf community. I was exposed to more students with the same life challenges, utilized their resource center, and participated in the NIU Deaf Club."

Not having travelled much as a young adult, Gurley saw NIU as a large community.

"It had all that I needed, and I actually rarely visited Chicago," she said. "Life in the international dorm quenched the thirst to meet people from all over the world. The art galleries were always rotating with plenty to appreciate."

DeKalb also held a lot of other new experiences for Gurley, as she helped at the health food co-op, rode her bicycle around campus, had her first chai tea at the coffee house, went dancing at Otto's with friends and worked with the Northern Star newspaper ads and layout team.

The highly competitive graphic design program taught Gurley how to find inspiration under tight deadlines.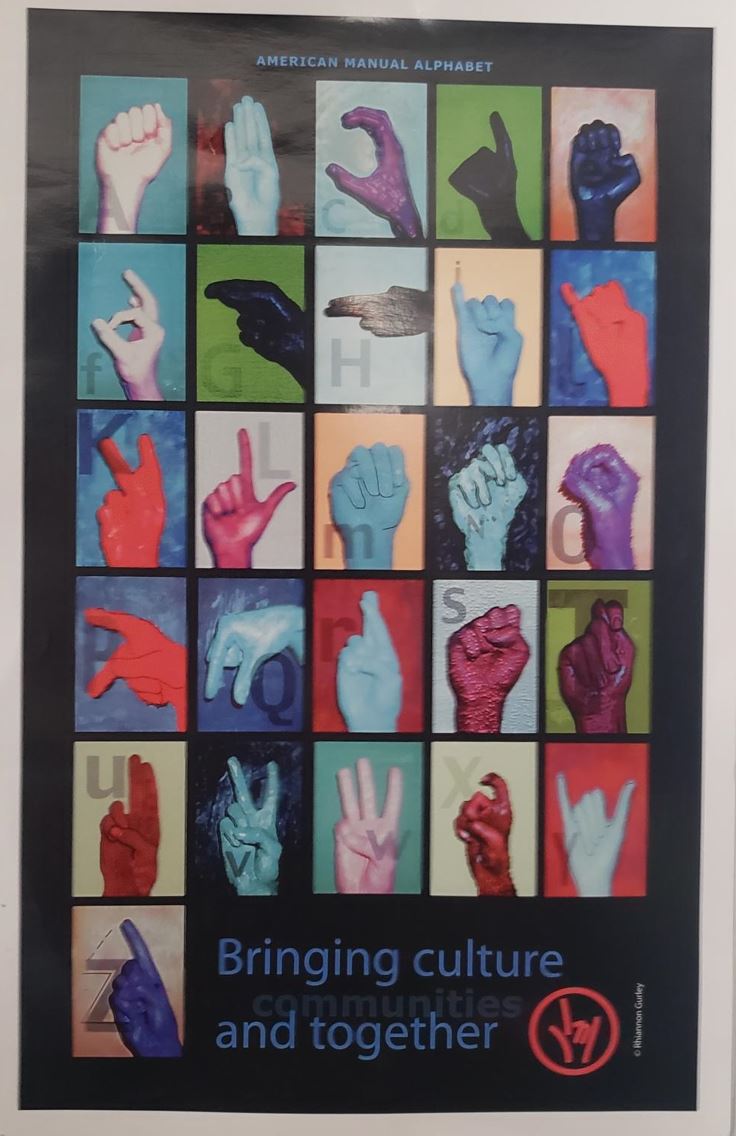 "We went from 170 design students to only 30 making the program," she recalled. "Many students had to change their major or even change college. The competition helped put into perspective whether you really wanted to get into the field and whether you had what it would take to succeed."

Gurley credits her strict instructors and difficult curriculum with preparing her for the real world of art and design.

"We learned a hard work ethic," she said. "By teaching ourselves design software, we became more innovative and increased our desire to stay true to your passions. Plus, we developed tough skin that is required for handling criticism from potential customers and clients. During the program, my classmates and I had so much distaste for certain teachers—until only after graduation when we realized they were awesome teachers."

After graduation, Gurley found that NIU's highly selective program made her B.F.A. in graphic design even more respected when she applied for jobs. While her career took many twists and turns, it was always with a spirit of discovery and learning.

"I took the opportunities that came my way to explore the world," she said. "I went from working in marketing in Northern Illinois, to serving youth in St. Louis and working as a volunteer director in Springfield, Illinois. I then moved to marketing for a retreat center in Costa Rica before serving adults with disabilities as a director of art education and then planning my first major event as an art walk with a municipality."

Over the years, Gurley's desire for engaging with the public grew, and she knew her bubbly personality was not being utilized while behind a computer monitor. In addition to working full-time, she started adding to her "palette," teaching youth art at an art center, volunteering as an event planner and participating as a board member.

Still, her journey continues. In 2009, Gurley earned a master's in organizational management from Benedictine University, capping off her experience with a thesis of creativity in the workplace.

Although OVC has been a part-time endeavor thus far, the mission has allowed Gurley to experiment and deepen her knowledge about community development, event producing and providing a safe space for individuals to create.

"I know I've reached success from the positive feedback I've received," she said. "Individuals return to art classes, events reached high attendance, and adults happily comment that they haven't created in years. I am priming to expand OVC, as I'm finding it crucial to have the arts to enhance our well-being, especially at this uncertain time."