Bill Hannah, M.P.A. '96, Named Director of Finance for the City of St. Charles, Illinois


By Eva Richards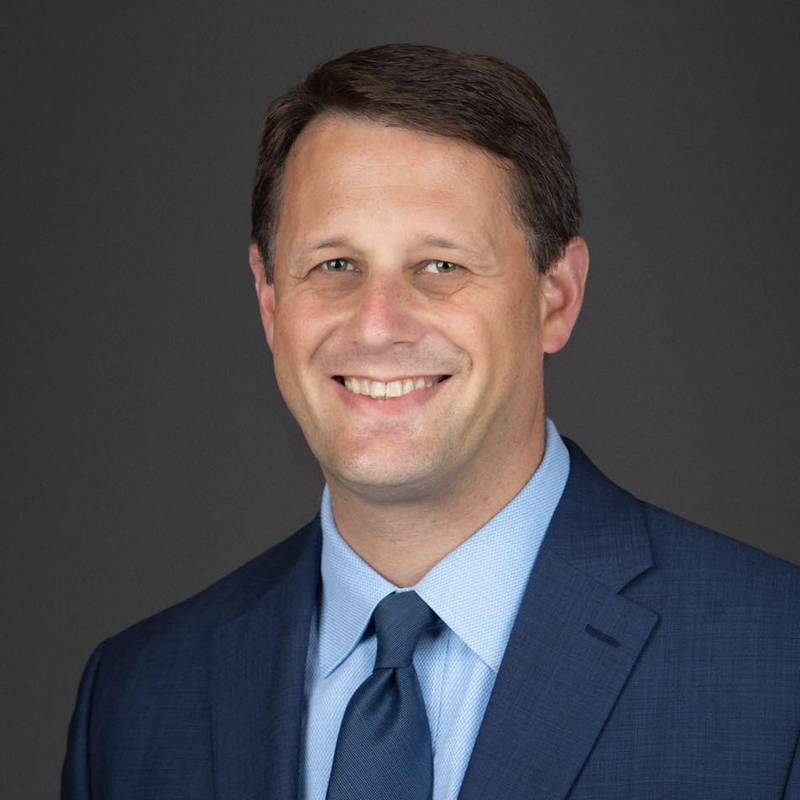 Bill Hannah came to NIU to pursue his master's in public administration in 1994, and what he learned in those years has helped him to build a nearly three-decade long career leading finance for city municipalities in Northern Illinois.
The apple did not fall far from the tree in the Hannah family.

Growing up in Wheaton, Illinois, Bill Hannah, 'M.P.A. '96, was always interested in public service, as many family members served their communities. Both of his grandfathers were circuit judges in Illinois, his uncle was a foreign service officer serving in several southeast Asian countries, and his parents taught at several schools in the western suburbs.

"I always admired and was drawn to the idea of working for government in some capacity," Hannah said.

He earned a bachelor's degree in business economics, with a minor in political science, from Benedictine University in 1994. When he heard about NIU's master's in public administration program and the opportunities it provided, with a paid internship in local government in the suburbs, he enrolled.

"It seemed like a great, nationally ranked program that fit what I was looking to want to do," he said. "The M.P.A. program was very comprehensive and covered all facets of public administration, from budgeting, finance, land use planning, fiscal analysis and evaluation of programs to personnel management and case studies. Adding in the practical aspect with the two-year internship really provided a great combination and foundation."

While earning his degree, Hannah got an internship with the Village of Barrington, Illinois, and this opportunity led to a full-time job in administrative services for seven years.

"Over time, I came to really enjoy the finance, budgeting, audit and long-term financial planning facets of the profession," Hannah said.

From Barrington, Hannah moved on to work for Wheaton, overseeing many finance functions for four years. He then stepped into the role of finance director for the Village of North Aurora, Illinois, and spent 16 years there managing and directing all aspects of the village's finances and assisting with other areas of local government administration.

In late January, Hannah will take on a new role as director of finance for the City of St. Charles, Illinois. He looks forward to working in this new community.

"I really enjoy working on the many different facets of the job," he said. "There can be a tendency to view a lot of finance-related functions as black and white, but there is a lot of grey in terms of finding the right solutions that address the specific needs of your community, and I think trying to develop answers to some of those questions and building consensus is challenging, but rewarding."

Hannah notes that there are many different short-term issues that can arise in a city municipality, such as the day-to-day accounting, cash management and investment, budgetary and audit issues. There are also long-term issues, such as the funding of liabilities, debt management, long-term forecasting and modeling of fiscal impact scenarios and everything else in between.

"St. Charles is a dynamic, full-service community that has always taken pride in serving its residents and business community, and striving to be an excellent community to live and work in. Being able to work with the city council and management team to help continue that tradition is something I'm definitely looking forward to," Hannah said.

In the past, Hannah has found fulfillment in preparing budget documents for municipalities where he has worked. He also enjoys creating the comprehensive annual financial report and popular annual financial report to meet the Government Finance Officer's Association's award programs. In the past, this work has resulted in financial reporting awards from the association.

"It's a lot of work, but preparing financial documents to a high standard that allows any user to gain a good understanding of the government's financial picture is something I have always tried to do," he said. "When financial documents are easier to read and understand, everyone can operate from a shared understanding of where the organization is at financially and then decide where they need to go from there."

Like many people in similar roles, Hannah has had to manage the fiscal ups and downs local governments have experienced over the years.

"Whether due to economics, state and federal actions or changes at the local level, the impact fo fiscal challenges are always different, and sometimes you have to pivot in a way you didn't anticipate," he said. "That has been interesting to try and navigate over the years."

When looking back over his success, Hannah credits NIU's M.P.A. program as giving him the foundation to do well on his career path.

"I have found that I frequently look back to my time (at NIU) and what I learned for guidance in current situations," he said. "Without the knowledge and education I received from there, I would not have been able to accomplish what I have thus far. I would recommend NIU and their M.P.A. program to anyone considering the public administration field."