Andy Carrigan, '16, Leads Digital News Team at WREX in Rockford


By Eva Richards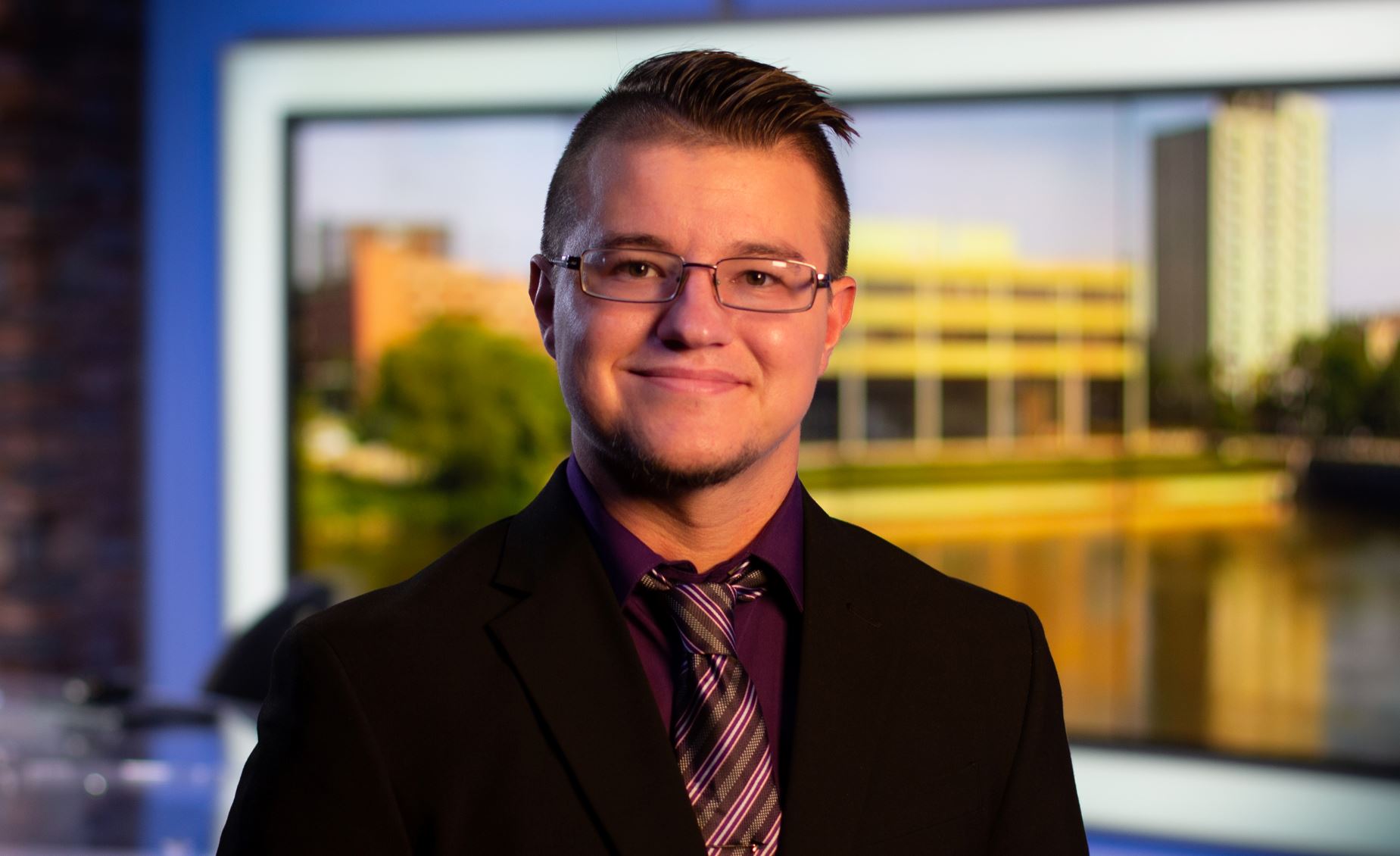 Andy Carrigan, '16, has worked at WREX, the NBC Television affiliate in Rockford, Illinois, for the past five years.
This just in… When Andy Carrigan, '16, is dedicated to something, there is no stopping him!

Since earning his B.S. in media studies in 2016, Carrigan has been working his way up at WREX, the NBC affiliate in Rockford, Illinois, first as a photographer, then as an award-winning producer, assignment editor and now as the TV station's digital content manager for the station.

"The steps along the way include stops in Cleveland for Games 6 and 7 of the 2016 World Series for the Cubs, as well as covering hard-hitting stories, such as three officers being killed in the line of duty and racial injustice protests," Carrigan said. "I also produced state-wide broadcasts for the Illinois High School Association's boys' and girls' playoffs. No matter what your position is at the station, it's always all-hands-on-deck. At the end of the day, when the adrenaline slows down from whatever you were covering, you realize how lucky you are you get to help document history."

Carrigan is especially proud to have shed a light on domestic violence with the station's "Out of The Darkness" series in Fall 2018.

"Along with the stories, we partnered with the city to hold Rockford's first-ever march to end domestic violence," he said. "The two-mile walk featured multiple stops at places for survivors of domestic violence to go to help let them know they need help if necessary. We also held a town hall with city leaders at the end of our series."

Carrigan has a history of going all-in when he is invested in something. Growing up in Carpentersville, Illinois, Carrigan was very interested in sports. Whether it was playing baseball, football, basketball or riding a bike, he was always out and about as a kid. That love of sports journalism drew him to the profession.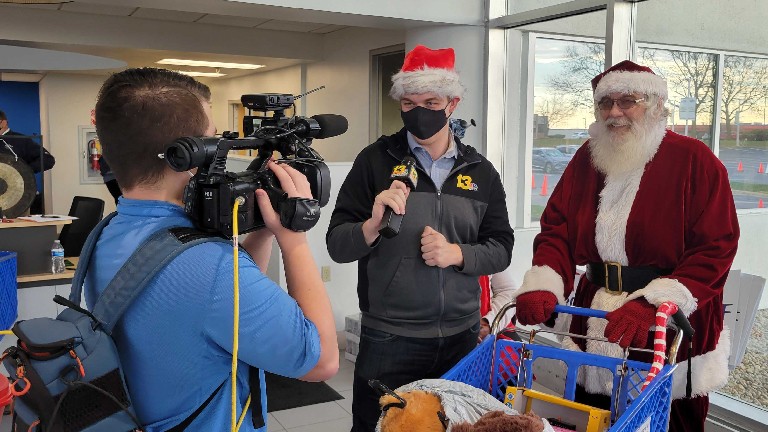 When it came time for college, Carrigan had no doubt that NIU was the place for him.

"NIU was the only school I applied for while in high school," he said. "My sister was an NIU graduate, and I was able to visit her on a few different occasions and always enjoyed my time while there. The visits, along with her success and stories, left no questions in my mind that NIU was the place I wanted to be. My experience at the school lived up to what I thought it would be and more. It was close to home, but far enough away to not feel like I was still at home. Some of the friendships I made will last a lifetime, and I'm forever grateful for that."

When it came to his studies, Carrigan dove into the hands-on experiences he was afforded in his courses.

"Classes I took at the old Northern Television Center really helped prepare me for when I started as a photographer here at the station," he said. "At NIU, students really have a chance to figure out what you like or don't like while in school to pursue it."

Today, as the digital content manager, Carrigan is constantly looking for stories for his team to cover and post online and on the station's social media platforms. He also leads WREX's coverage of major projects, including Olympics coverage, resources for COVID-19 information, and other online-driven content.

"A vast majority of people visit news sites from their phones and through social media apps," Carrigan said. "It's my job to help make sure we come up with new, creative ways for people to come to our website and watch our broadcasts. For instance, during Fall 2020, I created a group on Facebook for our viewers to submit weather-related photos. The group has grown to include more than 1,300 people, and it provides content for us to use every day in our newscasts."

After five years in the news business, Carrigan is more excited than ever about what he can bring to his viewers.

"When I started in the news industry in 2016, I wasn't really sure what to expect," he said. "But over the course of time, I've really enjoyed helping people tell their story. We all have a voice, now more than ever, thanks to social media, and everyone deserves to have their voice heard. I think being able to help make sure everyone has a voice, along with holding people accountable, is important."

As he prepares for a long career in this field, he reflects on where he got his start.

"When I think about where I am today, I know I wouldn't be here without NIU," he said. "The real-life experiences I got during class truly helped pave the way for me and what I wanted to do—to tell stories and give a voice to the voiceless. I will always be thankful for the chance to do that, and I know it wouldn't be possible to do without my experience at NIU."