Jayce Eustice, '19, Named News Editor for Bureau County Republican


By Eva Richards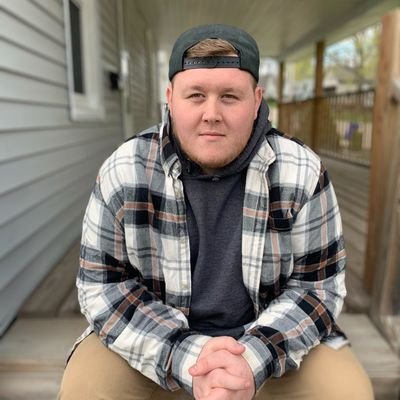 Jayce Eustice, '19, is responsible for maintaining fresh content on the Bureau County Republican's website, as well as reporting stories of his own.
It's all in a day's work for Jayce Eustice, '19.

When he took his first job as a news reporter for the LaSalle News Tribute in La Salle, Illinois, in 2019, he had no shortage of interesting stories.

"I was able to hone my skills while covering a very wide range of topics," Eustice said. "I covered a lost wallaroo in Peru, Illinois, the first COVID-19 vaccines in La Salle County, the arrival of the Illinois Valley Pistol Shrimp, a collegiate summer league baseball team in the Prospect League, and much more."

Through his work with the News Tribune, Eustice also found a summer position with the Illinois Valley Pistol Shrimp, working as the color commentator for the team's TV broadcast.

In December, Eustice transitioned to the role of news editor for the Bureau County Republican in neighboring Princeton, Illinois. In this role, he directs the type and amount of copy the news department produces. This involves creating a print budget for three newspapers each week, as well as finding the exciting and meaningful stories readers rely on.

"I continually have to maintain fresh online content on the publication's website," he said. "I also still do a fair share of reporting in the community to contribute to the overall content creation."

Growing up in the small town of Henry, Illinois, Eustice was very interested in sports, spending time with friends and participating in many extracurricular activities in high school. When he enrolled at NIU, he tried majoring in business at first but ultimately found his calling in journalism courses.

"My experience was good, I made some friends and found a home at the Northern Star where I was able to work alongside so many talented journalists," he said. "I started as an unpaid writer and worked my way up to sports editor in my final year at NIU. Without the other students I worked with and the guidance of my NIU advisors Shelley Henricks and Maria Krull, I never would have really found the passion for my work. The education I gained in my classes really prepared me for what I do in daily life now."

Eustice looks forward to forging a career in journalism because he views journalism as an essential piece of society.

"This is significant work. As much as the media, especially news media, can be subject to criticisms and mistrust, the work that local journalists put in daily keeps the public as informed as possible," he said. "The work is fulfilling because it gives me an opportunity to use my writing skills while performing an essential task."

As he works his way up in the news field, Eustice realizes how NIU has influenced his success so far.

"Through the people that I was able to work with at the Northern Star and the professors that taught me the ropes of journalism, I was forever changed," he said. "Without these people helping me along the way, I certainly wouldn't be where I am currently."