Gus Moreno, '08, Publishes First Novel to Rave Reviews, Including NY Times


By Tony Scott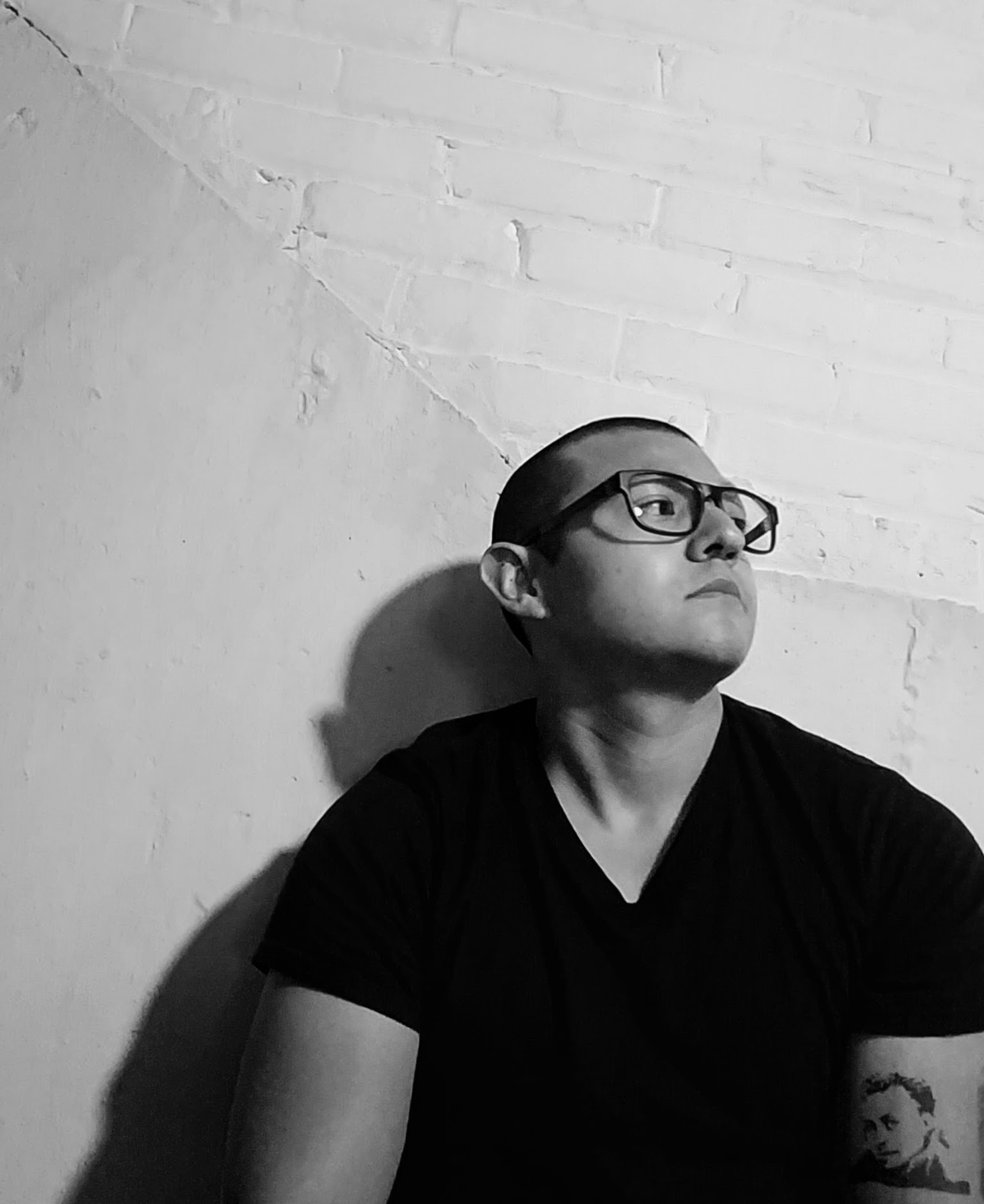 Gus Moreno, '08, recently published his first novel, "This Thing Between Us.".
When Gus Moreno, '08, was growing up, he wanted to be a film director, but that all changed when he was 14 years old and read Herman Hesse's classic 1922 novel "Siddhartha."

"I guess it woke me to an interior world I didn't know I always had," Moreno said. "From there, I dedicated myself to becoming a writer."

After nearly three years of work, Moreno published his first novel last year. "This Thing Between Us" has received a heap of accolades from publications, such as the New York Times and NPR.

"I was inspired by my own grief after losing a loved one, as well as my interests in cosmic horror," Moreno said.

Moreno explained the novel's premise: "The book is about a young couple, Thiago and Vera, who move into a new condo and immediately begin to experience strange phenomenon—cold spots, banging noises, scratching in the walls. When they purchase a smart speaker called Itza, mysterious packages appear at their door. Itza talks to someone in the middle of the night. Thiago begins to have strange dreams. When the hauntings reach a fever pitch, Vera is killed in a tragic accident, and Thiago is left reeling. He flees to Colorado to be alone with his grief, but the thing in the condo follows him, and all hell breaks loose after that."

Moreno grew up in Chicago. His father, Gustavo Moreno, was born in Mexico, while his mother, Esther Aguilar, was born in Chicago. He has two brothers—his younger brother, Jonathan Moreno, graduated from NIU in 2011 with a bachelor's degree in marketing.

Moreno received the four-year Evans Scholarship from the Western Golf Association, which paid for his tuition and housing while at NIU.

He credits NIU English professor Joe Bonomo with playing a massive role in his creative development.

"Before attending NIU, I knew I wanted to be a fiction writer, but Mr. Bonomo's classes and lectures really helped me figure out what kind of writer I wanted to be," Moreno said. "His classes introduced me to writers who would go on to influence and inspire my own work. He taught me to think about the higher occasion in literature and to focus on my intention when writing. I would not be the person I am today without his influence."

Moreno recalled having a lot of fun during his time at NIU with his friends.

"There are so many memories to choose from," he said. "Most of them involve me and a core group of friends finding ourselves in precarious situations."

A few examples from Moreno of he and his friends' shenanigans: "Driving up the embankment in the Taco Bell parking lot because we were freshmen and didn't know how to get into the tailgating section; the time I ate three bowls of cream of chicken (soup) at Egg Haven; sticking a library book into a friend's book bag to set off the alarms when we tried to leave; having a Jack and Coke at Lord Stanley's and then sneaking out with the pint glass because we adored the place and wanted a token."

Moreno said that while it took between two and three years to finish the book, he had a "unicorn experience" in getting it published.

"I wrote the book and then sent a pitch to a handful of agents," he said. "Only one agent responded, asking to read the whole novel, but that agent turned out to be the agent I signed with. When we sent the book to a handful of editors, only one wanted to meet with me, and that turned out to be Daphne Durham, who returned with an offer, and I signed. At each stage, all it ever took was one person to buy into the book for me to move on to the next stage, and that's how the book got published."

After it was published, "This Thing Between Us" received rave reviews.


Gabino Iglesias of NPR said the novel is "more than a horror novel about loss and grief. This is a political book about culture, migration and identity." He also called it "a superb debut from an author who understands that horror fails in the absence of empathy."

Reviewer Sarah Lyall of the New York Times Book Review wrote that the novel is "a surreal excursion into heartache and horror narrated by a man undone by grief."

Moreno had some advice for young people who want to become writers. He said he didn't necessarily attend college to learn how to write.

"If you want to be a fiction writer, you really have to know why it is you're going to college," he said. "Going to NIU introduced me to so much that I wouldn't have been exposed to otherwise, it made me a better writer, but I didn't go to school to learn how to write. No institution will give you the engine you need to make a living at it. Steve Harvey once spoke at a course about comedy. He told those in attendance that he already knew none of them would ever make it in comedy, because they were sitting in a lecture hall taking notes instead of practicing the craft."

He continued, "Of course I'm not saying there's no value in an M.F.A or going to college. I did, and I learned invaluable things about writing. But I also went to college on a full ride. I knew I wouldn't be saddled with debt like my other classmates."

Moreno said he still has a day job and always had one while doing his writing on the side.

"Coming from a blue-collar, lower middle-class family, I didn't want to be poor, so I always made sure I had a day job to supplement the writing I was doing on the side," he said. "I still have a day job. I'm still trying to make a living as a writer. This profession is a long game, and the starving artist gimmick loses its luster after a while. Think about the kind of life you want to have while you're making it as a writer, not the life you think you'll have once you've reached a level that actually isn't there at all."