Jeremy Gresham, M.B.A. '18, Named CEO of Levenfeld Pearlstein


By Eva Richards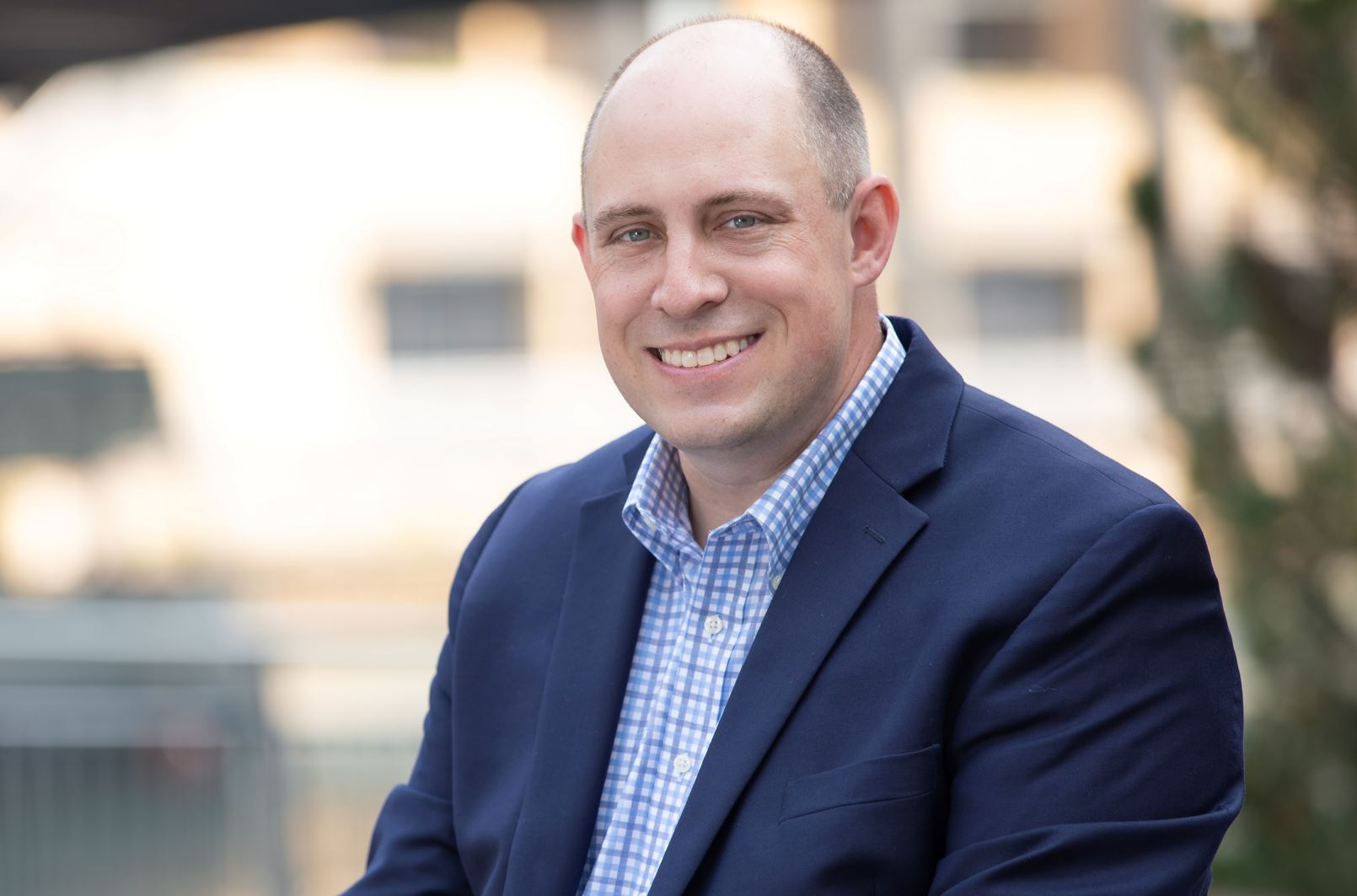 Jeremy Gresham, M.B.A. '18, credits his NIU education with helping him earn this prestigious leadership role at Levenfeld Pearlstein.
As Jeremy Gresham, M.B.A. '18, steps into his new role as CEO of Chicago-based law firm Levenfeld Pearlstein (LP) this month, his main priority is making sure the firm's attorneys are focused on the practice of law and how they will solve complex client problems, not worried about the strategy and direction of the firm. This level of support allows LP lawyers to focus on solving complicated legal issues. They do not have to worry about the logo, the website, new tax laws that just came out that affect the firm.

LP, which provides legal and business counsel to sophisticated clients across a broad range of corporate, tax, real estate, estate planning, and litigation matters, helps clients to understand the full impact of the law on their businesses and proactively addresses their legal issues so that they can quickly return to doing what they do best.

"I think the biggest thing for me is to put the attorneys in the best position to do their jobs," he said. "If an attorney doesn't understand our marketing strategy or doesn't know the first thing about its networks, it's my job to help them with the answers. My role is making sure the behind-the-scenes elements work as seamlessly as possible. So, the attorneys can come to me with any questions or issues at any time and be assured that I will help them resolve their concerns."

This level of support allows LP lawyers to focus on solving intrilegal issues. They do not have to worry about the logo, the website, new tax laws that just came out of the PPP loan program.

"It's my job to make sure either we can handle it internally, or I bring outside resources in to help us," Gresham said.

He also looks forward to seeing results that positively impact companies and individuals he works with.

"The work is important to me because our work touches individuals, and influences companies. You can really see the direct result of action that you're involved in," he said. "An example is our work in trust and estates, where we're handling someone's financial future. Also, when we help sell a company, it's very satisfying to see the impact on the businesses and the people that we work for."

Gresham has been with LP since 2015, including serving most recently as the firm's chief financial officer. In that time, he led LP's accounting and finance department first, through a sustained period of significant firm growth. He developed new procedures and strategies to help LP adapt to and capitalize on its growth while continuing to deliver a consistent and unparalleled client experience.

In addition, during the COVID-19 pandemic, Gresham led LP calmly through the challenging financial landscape, pivoting quickly to help the firm adapt to the future of work. As CEO, he will continue to foster the firm's entrepreneurial spirit and business-centered approach to law firm management.

This approach is something Gresham credits to his business administration education at NIU. After earning his B.S. in accounting and management from Indiana University's Kelley School of Business, he searched for a flexible M.B.A. program.

"I knew I wanted to get my M.B.A., and I knew I wasn't going to be able to stop working and do a full-time program," he said. "I considered online classes, but really wanted to take in-person classes. NIU offered a 20-month program. It had precise start and end dates. The weekly, all-day Saturday classes also appealed to me, and the cherry on top was that NIU's former Hoffman Estates campus was only 10 minutes from my house."

Gresham added that the program made him think about himself more.

"We did a lot of personality-type exercises, which helped me define how I operate as a person," he said. "It also helped me gain an understanding of how I give feedback and how I want to receive feedback. Every one of my 20 classmates is from a different background and have different personalities. They were all there to improve themselves. The program pushed all these smart and competitive people to achieve and to keep striving for excellence. Every one of them has gotten promoted and accomplished amazing things."

The "secret sauce" of NIU's M.B.A. program? Gresham suggested that it all comes down to relationships.

"You have the same professor for six to eight weeks at a time. So, you spend a lot of time getting to know them. Since we attended class on Saturdays, it was easy to have conversations with them after class in a more casual atmosphere. And all the professors were willing to talk to our group. They were accessible throughout the process," he said.

One of the most influential things that came out of the NIU's M.B.A. program, Gresham said, was its focus on public speaking and presentations.

"I've continued building this skill by working with a presentation coach. My philosophy is that you're never done learning. There's always something you can keep doing to improve yourself."

Gresham notes that LP strives to be extraordinary. It dedicates significant energy and resources in engaging our greatest asset—its people.

"We incorporate frequent and transparent communications, competitive compensation and benefits, an investment in meaningful professional development, and fun, engaging events to ensure our talent works in an environment conducive to high performance," Gresham said. "We cannot create an unparalleled client experience without first establishing an unparalleled employee experience. It is my role to ensure this happens at every level at LP. Together and individually, we care about and value people—our employees, clients, business partners and communities."

Why is Gresham the right person to lead these teams, even without a law degree?

"I align well in this process, as my M.B.A. and prior experience offer a unique perspective that is different from what attorneys learn in law school," he said. "I have been very fortunate at LP never to have felt a divide between myself and attorneys. They appreciate my business sense and unique toolbox to run all aspects of the firm. Together, our work consistently identifies ways for LP to offer unique platforms in an effort for the firm to thrive in a highly competitive industry."
His education also allowed him to take a wider view of issues that cross his desk.

"At NIU, we spent time in other areas outside of finance and management," he said. "Also, meeting many different people from various backgrounds helped shape my experience. Now, I know people in a variety of industries that are very different than my chosen field of managing legal firms. The experience greatly expanded my network."

The program's structured modules with finance, operations, management and marketing classes gave Gresham a wider perspective while also allowing him smaller classes.

"It made it easy to get to know one another," he said. "We traveled together to Dubai and South Africa as part of the international component, and that was fantastic. During the year, we were in class every Saturday together and our study group met on Thursdays. We ate lunch together and spent time out outside of class with each other, but on the trip, I really got to know my classmates better."

Gresham noted that many of his Huskie classmates reached out to him in late January, after an announcement of his promotion to CEO at LP was made public.

"I've kept in touch with a lot of the class, and we get together on occasion," he said. "It's just been a great experience. And I couldn't recommend it more. Earning my M.B.A. gave me a base of knowledge. It was a big step, opened doors for me, and it helped me move from CFO to CEO at a prestigious law firm."