Ann Rondeau, Ed.D. '10, leads Naval Postgraduate School


By Tony Scott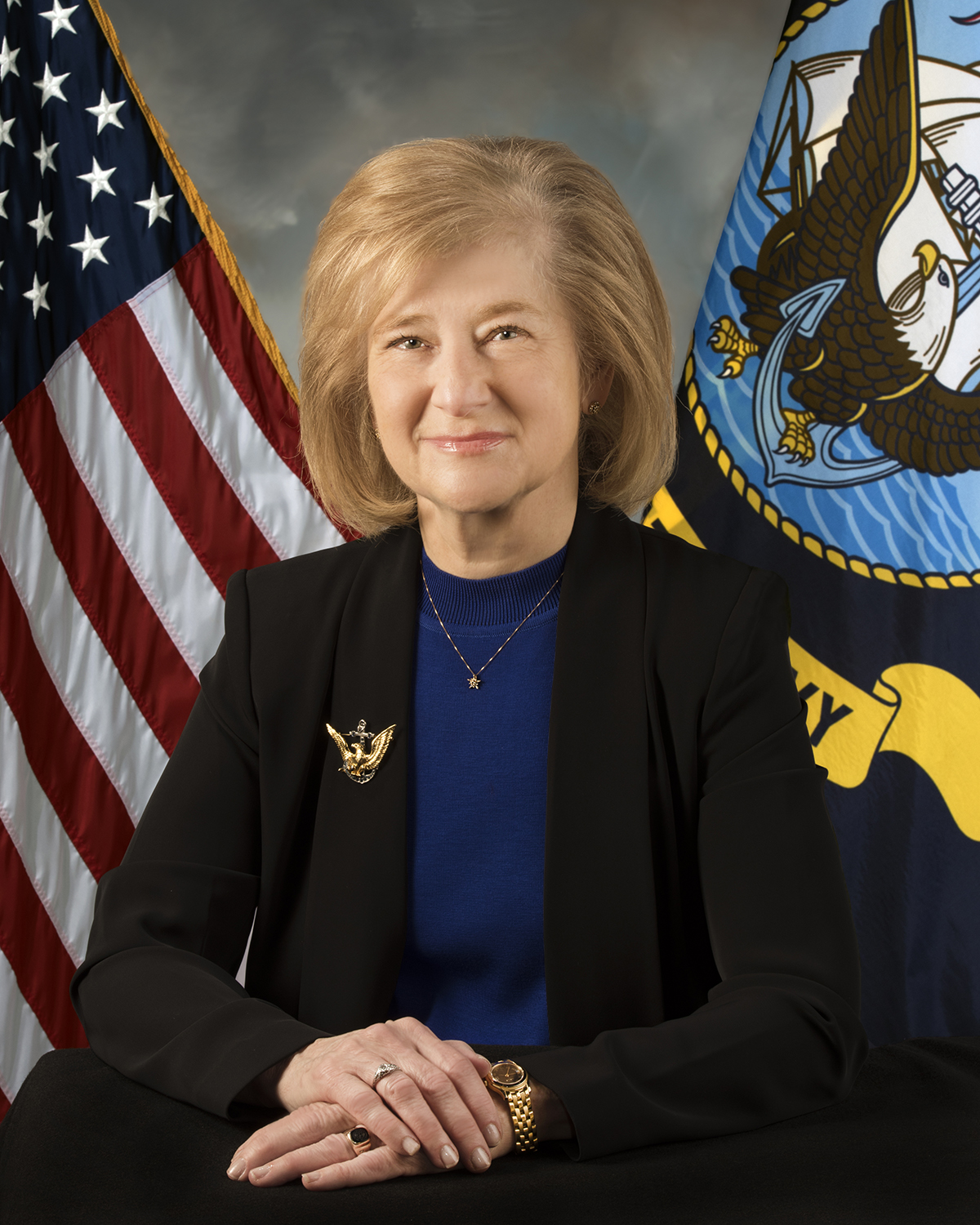 Ret. Vice Admiral Ann Rondeau, '10, Ed.D., serves as president of the Naval Postgraduate School.
Retired Vice Admiral Ann Rondeau, Ed.D. '10, was serving as commander of the Naval Service Training Command at Great Lakes, Ill., when she was introduced to John Niemi, an adult education professor at NIU who had been working with students at the Naval base there.

Rondeau credits Niemi with convincing her to ultimately get her doctorate at NIU and to encourage her to keep working on it. She said she made a promise to Niemi, who died in 2004, that she would complete the doctorate. After 10 years, that included five moves, she completed it in 2010.

"When he was on his deathbed, he asked me to promise that I would complete my doctorate, and I promised I would," Rondeau said.

Rondeau, who grew up in New York state, said her father served in World War II as a combat medic in the Army Corps of Engineers, was wounded twice and was awarded two Purple Hearts. She said he suffered from a permanent heart concussion that ultimately killed him at the young age of 43. Her mother was an executive secretary for the Department of Veterans Affairs, she said.

"I was brought up by two parents who believed in public service," she said.

Rondeau received her bachelor's degree from Eisenhower College in Seneca Falls, N.Y., in 1974 and afterward was accepted into the Navy. She said she had been accepted into graduate schools at Georgetown and Michigan, but that she didn't have the money at the time for graduate school; she later received a master's degree from Georgetown University.

"The Navy had its doors open to opportunities for leadership, and it was pretty amazing to have that happen," she said.

Rondeau retired from the U.S. Navy in 2009 after 38 years of service as a three-star admiral, or vice admiral, and was the second woman to have achieved that rank in the Navy.

After retiring from the military, Rondeau worked for IBM; subsequently, she was hired as President of the College of DuPage. While at College of DuPage, she received an offer to become President of the Naval Postgraduate School, her current post, which she describes as a calling.

Rondeau said the Naval Postgraduate School is one of only two U.S. military graduate schools dedicated strictly to graduate studies in science and technology. The school provides education for primarily military students but also for first responders and employees of federal agencies including the Drug Enforcement Administration, Department of Justice, Department of State, and international students as well, she said.

Rondeau had many mentors along the way, and also those who tested her. She refers to them as her "mentors and tormentors."

"I had some wonderful leaders who would make me have confidence and faith in what leadership should be," she said. "And you learn from the bad ones. You also test your resilience with the bad ones. The good ones are feeding you; they're making you more resilient, they're making you stronger. The bad ones test that. So, the good ones feed you, and the bad ones test you, and I had both."

Rondeau explained that in the 1970s and 1980s in the military, women did not have a template of how to succeed in leadership since they were some of the first among their male colleagues to achieve such ranks.

"Most women in my era did not have that proven template, so it was adapt and adjust, and let's see where the opportunity is in front of you and how you can add value," she said.

Rondeau credits the passage in the 1970s of Title IX, which prohibited sex discrimination in education and sports, as well as significant changes to Title 10 USC, the portion of the U.S. Code which outlines the role of the U.S. armed forces, with helping remove many of the structural barriers for women in the workplace like her. Rondeau also said that in the 1970s, the military was one of the few places in the U.S. where women could find leadership positions in male-dominated professions and educational institutions.

"The military was bringing in women in leadership positions way before law schools, engineering schools, medical schools – we were having women in leadership jobs and having them in the command before most of the professions that were traditionally male-oriented," she said.

Rondeau praised NIU for its diverse student body and that NIU students can ultimately help solve the nation's challenges.

"The nation needs us to be stronger and better, and I have all the confidence that the kind of diverse student body that describes NIU, it can help lead the way," she said. "They can lead appreciative inquiry that gets us to not be shouting at each other but asking each other, not condemning each other but inquiring about each other, and then coming up with sensible, productive answers together. That's not just idealistic thinking. In the military we have teams that are extraordinarily diverse in talents, skills, personalities and backgrounds that solve real problems every day."

Rondeau gave credit to her advisors, including NIU Professor and Chair Dr. Lemuel Watson, for hanging in there with her while she completed her doctorate over many years – and five moves – at NIU. She said it says a lot about NIU.

"That's what NIU is about – hanging in there with each other, for each other, for a common good," she said. "That's what we should be doing as Americans. America can solve problems and create solutions, NIU can solve problems and create solutions. I believe that fundamentally."