Emma Baumert, '19, M.S.Ed. '21, Trains on U.S. Olympic Bobsled and Skeleton Development Teams


By Eva Richards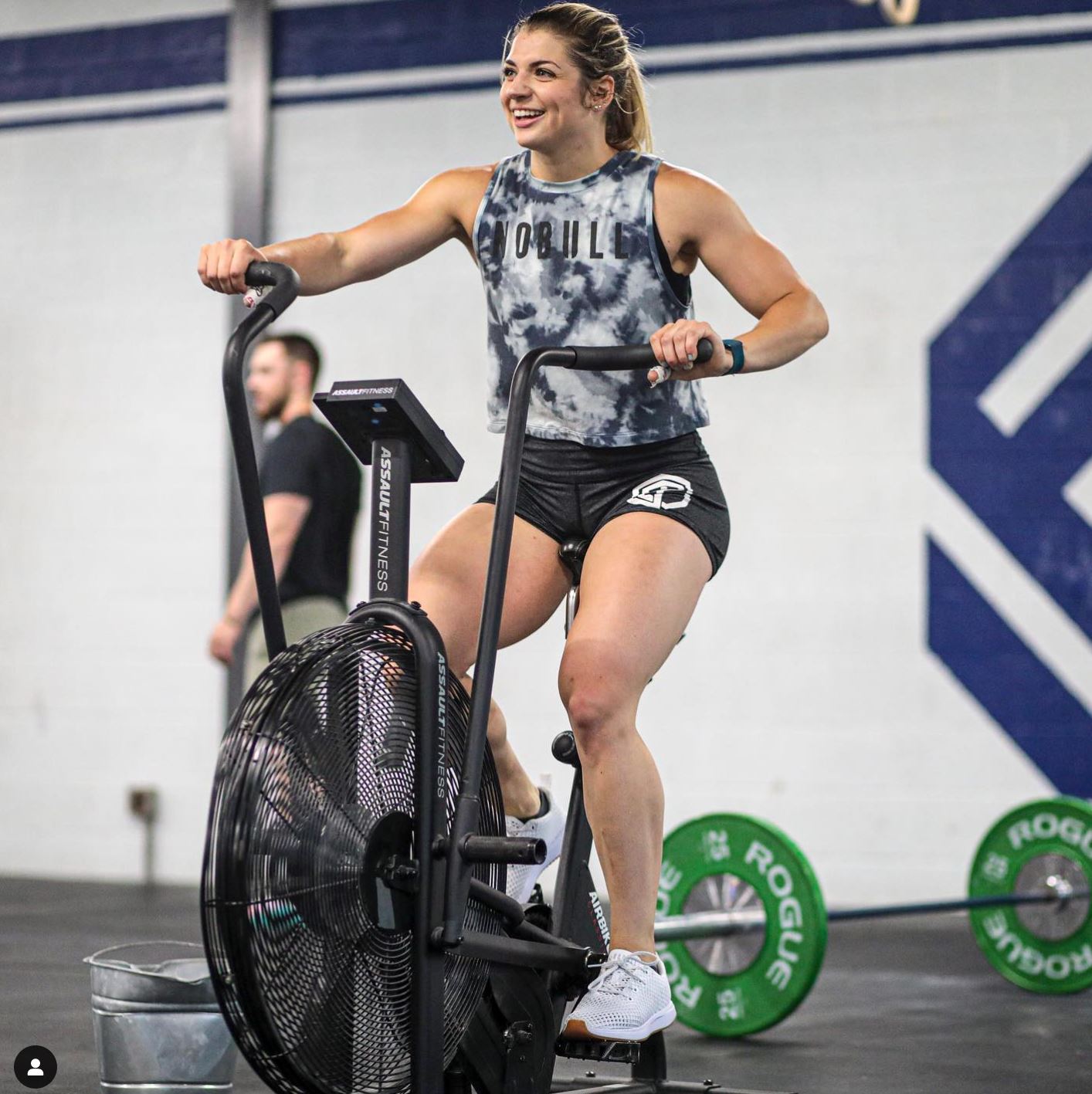 Emma Baumert, '19, M.S.Ed. '21, uses CrossFit to train for the U.S. Bobsled and Skeleteon Development Team.
It's an afternoon in late February, but Emma Baumert is not holed up waiting for spring like so many others. She is currently competing in the NoBull CrossFit Open as a member of CrossFit Fort Vancouver, just outside of Portland, Oregon, where she moved from the Midwest last year.

This event draws CrossFit athletes from around the world participate in the biggest fitness competition in the world, with the end goal of finding the fittest male and female in the world.

"At this stage, it's a global competition, with hundreds of thousands competing," Baumert said. "Anyone can participate, and at my home gym, CrossFit Fort Vancouver, we have over 220 members participating this year. Our gym values are humble, hungry, and awesome. The coaches and community live those values out each day, and the participation in the CrossFit Open is one example of that."

For Baumert, this is just one more in a long list of personal challenges she has accepted. Always working to better herself and her athleticism, as soon as one competition is over, she is looking for the next challenge.

"My goal is to move up in worldwide leader boards each year," she said. "This leg of the competition will last three weeks and three workouts long. We do a workout in class, we are judged there, and everybody is cheering each other on. Last year, I made it to the second stage, quarter finals, and that is my goal again for this year."
Besides her personal CrossFit goals, Baumert also works tirelessly as part of the U.S. Bobsled and Skeleton Team, an opportunity she never dreamed of before a few years ago, when she was studying fitness at NIU.

However, 24-year-old Baumert's fitness journey began long before that. Her sense of self has always been strongly tied to her athletic identity, even from a very young age.

Growing up in Lake in the Hills, Illinois, behind a cornfield, she was a very energetic kid who wanted to play every single sport.

"I was constantly outside running, playing tag. I was a ball of energy," Baumert recalls. "I have two siblings, and we are all within four years of one another, so we were constantly entertaining each other, playing on sports teams together, and my dad coached us. He was our biggest fan."

Once her teen years came, Baumert focused on cross country and track, feeling empowered by the team dynamic.

"I really got into the community style of cross country and track and field," she said. "Throughout high school, I loved being able to train with males and females in a co-ed sport environment with male and female coaches. I loved the running and the challenge of it all."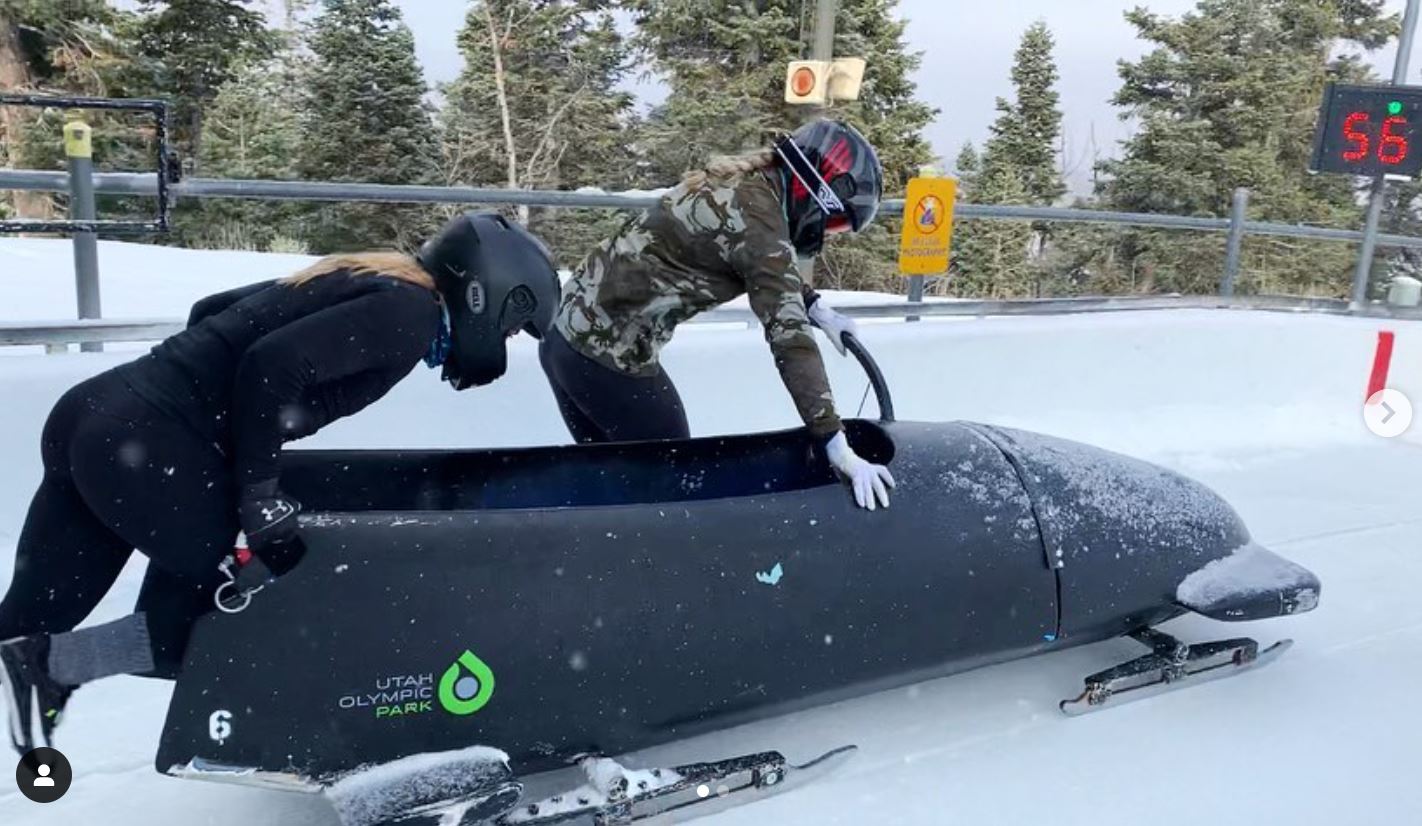 Baumert's love of sports pushed her to transfer to NIU to pursue a B.S. in preventative and rehabilitative exercise science, knowing the program had a good reputation.

"During my first year, I had class with Dr. Jenn Jacobs," she said. "I didn't know how big of an impact that class would have on my career at NIU and after. At first, I was planning to go through the motions, but nope! She didn't let me do that! She is such an engaging instructor, and I had an amazing learning experience in such a captivating class, environment and culture. That level of empowerment transferred to all academics, athletics and personal life."

Baumert didn't run competitively in college, and that left her missing the community and adrenaline rush that sports can bring. Near the end of college, she knew it was time to focus on her next sport, but she was unsure what she wanted to do.

"I knew I wanted to play something, but my body was changing, and cross country wasn't going to be my forte anymore. I thought, 'What's the next challenge?'" Baumert said. "I fell in love with CrossFit and that style of training. The community makes you feel like you are in this together, and it is equally challenging for males and females, which is so empowering. There were so many areas to test my strength and help me become stronger."

At that same time, Dr. Jacobs suggested she stay at NIU to earn her M.S.Ed. in Exercise Physiology and Fitness Leadership.

"I was fortunate enough to be considered for a graduate assistantship position and taught in some labs. I fell in love with teaching and coaching other athletes," Baumert said.

This time brought other new and surprising opportunities. While COVID-19 uprooted many aspects of group fitness and education in the spring of 2020, Baumert was able to take an internship as a neuroscience research & sales assistant at BrainCo.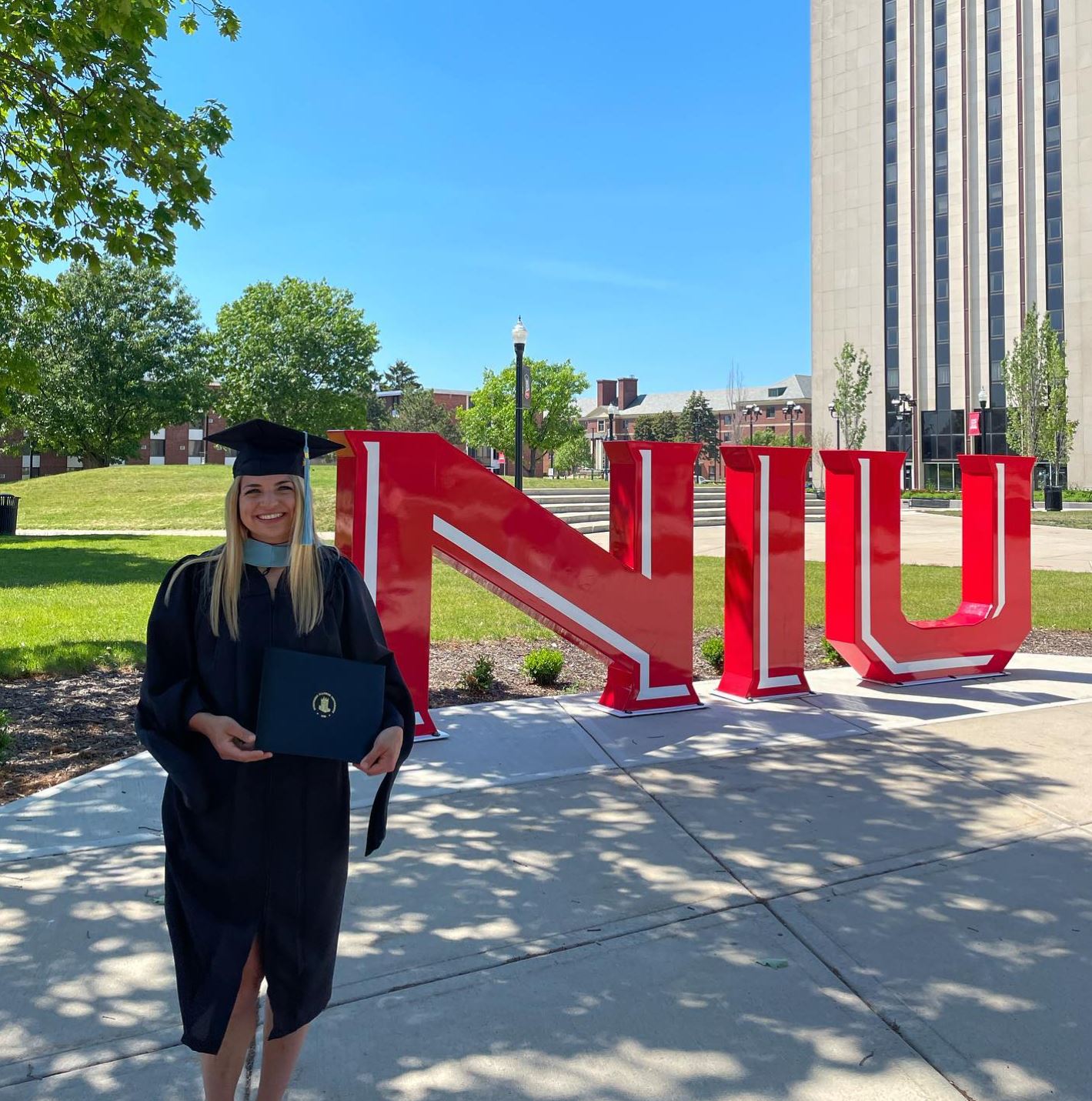 "I started to do research on neurofeedback training," she said. "It gives you a map of where your brain is at and how your heartbeat can tell if you're relaxed or stressed by brainwaves. By wearing a headset, this can help athletes understand what mindset can best match that pressure to best thrive."

While looking for athletes to participate in these studies, Baumert connected with Sylvia Hoffman, a national weightlifter, who is also a push athlete for the U.S. Bobsled and Skeleton Team. Hoffman suggested Baumert should connect with her bobsled driver, Elana Meyers Taylor.

"So, I sent a message, and I was really surprised how fast she responded. I expected to connect with the team about doing neuro research, but the coach was like, 'You need to try out for the team,'" Baumert said with a laugh. "In my head, I thought, 'This is going to be a good story to laugh about later.' A couple days later, I got a call back from the Team USABS Coach. She said, 'You were born for this. You love CrossFit, weightlifting, and we would love to see you come out to Park City, Utah, to train with the U.S. Bobsled and Skeleton Development Team.' I didn't know what I was signing up for the in that moment, but I decided to go."

For the last two years, Baumert has divided her time between first completing her master's degree and working for BrainCo., then moving to Portland and working for LIFEAID Beverage Company, LLC, which produces FitAid, a post-workout beverage that enhances recovery. All the while, she continues to train for her newfound athletic passion—bobsled, a two-person sled sport, and skeleton, a one-person sled sport—with hopes of representing the U.S. at the annual North American Cup and, eventually, at the Olympic Games.
Baumert's experiences as a part of the national team have reminded her of her need for sport and community.

"At that first camp, there were 10 of us who were taking our first time on the track—and none of us had ever done anything remotely close to this," she said. "I definitely had butterflies going into it, but the group of people around me experiencing the same thing made it easier. We were sliding together for the first time and doing it together."

Baumert noted that the first time going down the ice track, or "curve," was an eye-opening experience.

"Our coaches started us farther down the curve the first time. They told us it would be slow, almost boring," Baumert said. "But seeing the first person go and come back all wide-eyed, saying it was fun and terrifying, that made me just want to try it."

Baumert's coach launched her down the second half of the track, going 40-50 miles per hour.

"I realized we had two definitions of slow and boring," she said with a laugh. "At top speeds, bobsled and skeleton can move up to 80-90 miles per hour."

Still, after those first runs, Baumert was hooked and could not wait to continue training. After two years of practice, she has decided to focus on skeleton, wherein the athlete lays on a small sled, face to the ground.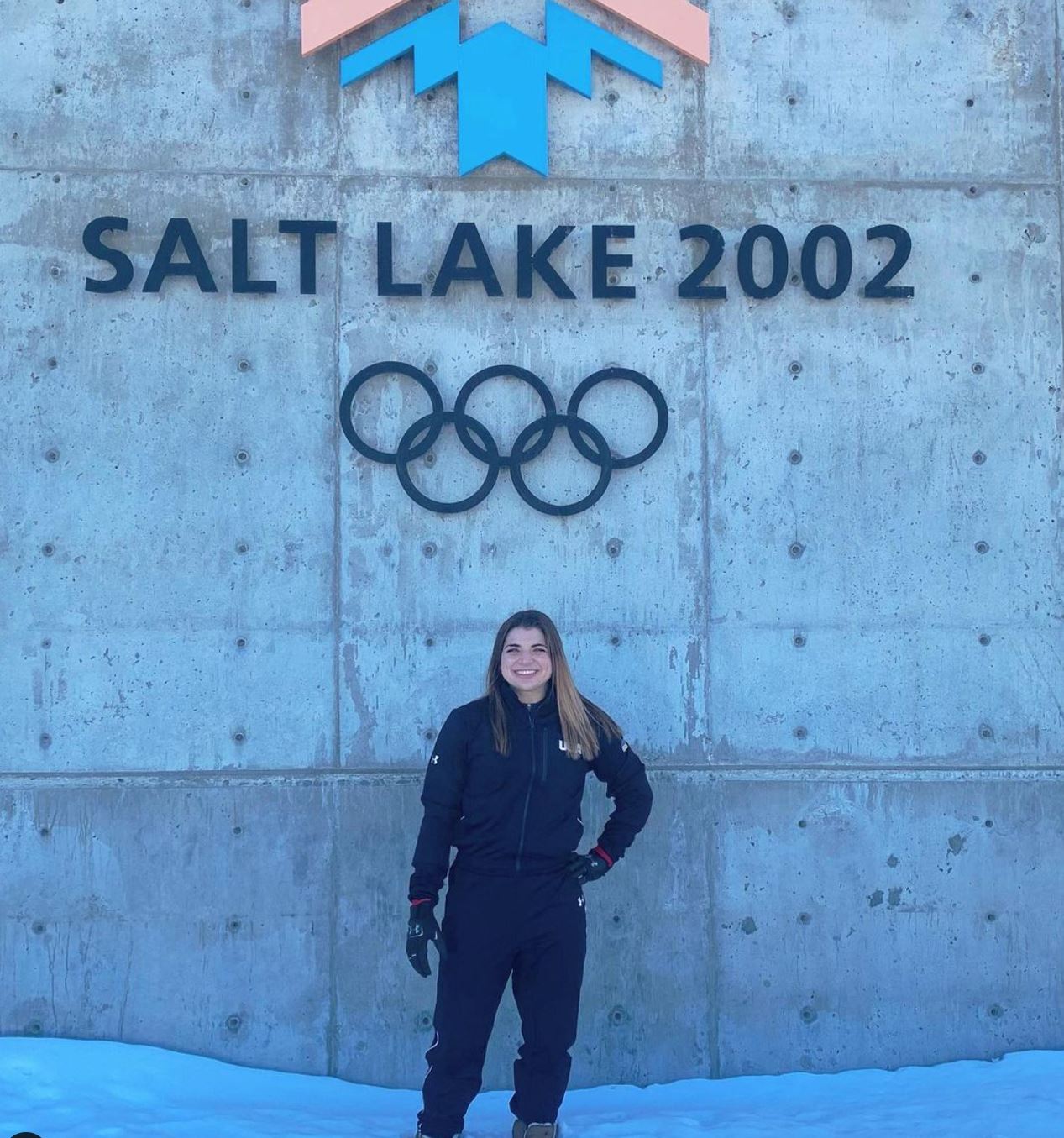 "It's just you and the ice," she said. "Your face is inches away from the ice, and sometimes your helmet scratches it."

While she continues her training and looks to the future, Baumert is inspired by the recent medals her mentors Hoffman and Meyers Taylor won at the Winter Olympics in Japan last month. In fact, Meyers Taylor is the most decorated black athlete in the Winter Olympics.

"They continue to empower and uplift other female athletes, and that truly makes them remarkable humans all around," she said.

Between trips to Utah, Baumert continues to train for skeleton through CrossFit.

"CrossFit is so multidimensional," she said. "It improves my power, my speed, my explosiveness, and my mindset through self-talk and the community of the people I am surrounded by each day."

Today, Baumert appreciates the life she has built for herself as a national-level athlete, but she still credits NIU with getting her there.

"NIU took away the glass ceiling I set for myself on what is possible, whether it was continuing my education, researching with Dr. Jacobs, trying new sports, or being supported to try bobsled and skeleton while teaching an going to grad school," she said. "NIU didn't let me limit myself, and I take that with me when I continue to use my education to become a better coach, athlete, role model and the lifelong learner we all strive to be. I hold all those things very close to my heart and take them on this journey."