Leigh Shea, M.A. '08, Gives Voice to 'Lost and Hopeless' at Impulse Rehab & Wellness


By Eva Richards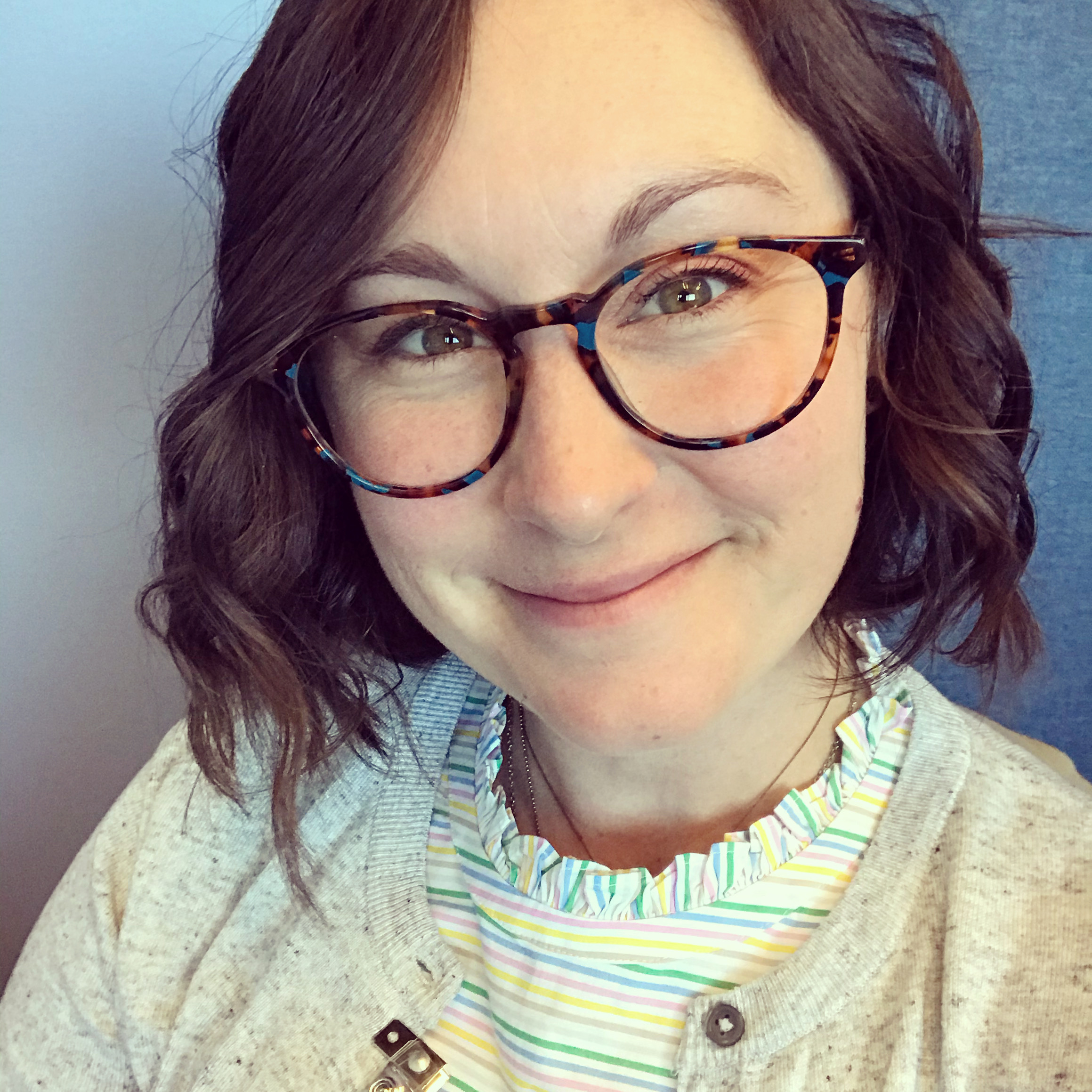 Leigh Shea, M.A. '08, caters to her patients' individual needs as they learn to speak again.
Leigh Shea, M.A. '08, takes her work personally. As a speech pathologist, she literally can give a voice to the voiceless.

At her private practice, Impulse Rehab & Wellness, in Westchester, Illinois, Shea sees seven patients each day for 45-minute sessions. Her current caseload is composed of adults living with speech and cognitive impairments that make it difficult to speak.

"The best part of my job is teaching my patients to help themselves and seeing the positive impact it has on their daily lives," she said. "Specifically, I have found a niche for helping individuals, who feel lost or hopeless, and their families find their path to recovery."

For instance, Shea has recently been working with an individual who was certain he could not make any more improvements in his language skills, three years post-stroke.

"This December, for the first time since his stroke, he was able to tell his family 'Merry Christmas,'" she said. "And, recently, he was able to order his favorite Swiss cheese at the deli for the first time! My patients' successes are my successes, and I feel so lucky to be able to facilitate and witness the outcome of their hard work."

Most of Shea's patients have one of a handful of cognitive and speech disorders, including aphasia, or loss of ability to understand or express speech, caused by brain damage; dementia; dysphagia, or a swallowing impairment; dysarthria, or a motor speech disorder in which the muscles that are used to produce speech are damaged, paralyzed, or weakened; voice impairment; and cognitive-communication impairments.

"It is important to me to be able to empower those who suffer from debilitating cognitive-communication impairments to be heard, understood and fulfilled," Shea said. "A big part of why working in private practice has been so fulfilling to me is that I feel I have the space and time to be able to facilitate true, lasting and functional change. I work to provide a supportive and therapeutic environment even beyond the speech therapy room. It is so important to me to enable those with cognitive-communication impairments to live life with dignity, and I am proud to be able to facilitate even a little of that in my practice."

Shea caters her treatments to her patients' individual needs and promotes their healing. She sees the benefit of their hard work, week over week, and it fuels her to continue to improve her own treatment skills.

"I am a lifelong learner, and love to hear the stories of the individuals I serve," she said. "Each connection I make is so special to me and not a relationship I enter into lightly. I feel I can pour myself into this work and receive back as much as I put into it.

But Shea did not always know she was destined for a career in speech pathology. Growing up in New Lenox, Illinois, as a teen she was interested in reading and acting. When it came time to choose a college, she chose to extend her hobbies, majoring in English and Spanish literature and language at the University of Illinois at Urbana-Champaign.

"Around my junior year, I met a fellow student in my Spanish phonology and phonetics class who was studying for the GRE to go to school in speech-language pathology (SLP)," Shea recalled. "I realized that becoming an SLP could be an excellent career for me, but since it was so late in my undergraduate career, I could not switch majors."

Instead, Shea started looking for programs with post-graduate coursework to eventually transition into graduate school for Speech-Language Pathology.
"I remember walking into the Speech and Hearing Clinic at the University of Illinois, and no one noticed me. I felt completely invisible," she said. "A surly clerk asked what I wanted, and I replied that I was interested in their graduate program. She shoved some paperwork at me and sent me on my way. I was so disheartened."

When Shea's sister graduated from NIU's physical therapy program in 2000, she suggested Shea should investigate its SLP program.

"At the time, I sent an email to their program director, Sue Ouellette, who not only immediately responded with kindness and a welcoming attitude, but she also set up a time for me to come and visit the school personally," Shea noted. "When I arrived at the headquarters, I was greeted by Sue. We had a private meeting where she told me all the wonderful benefits of the NIU SLP graduate program, and then she took me around to meet all the academic and clinic staff. I immediately knew that it was the kind of supportive and welcoming environment I needed to be successful in my decision to shift my career focus and start graduate school."

Once Shea began her academic experience at NIU, she was truly inspired.

"I was able to work alongside amazing professors, researchers and clinical professionals," she said. "My coursework laid the groundwork for the career I have pursued since graduation, providing foundational knowledge paired with the practical application of that knowledge at the Speech-Language-Hearing Clinic and in mini-practicum experiences at local schools and Kishwaukee Hospital, as well as outpatient adult speech therapy services."

Being a graduate "transplant student" at NIU shaped Shea's experience, and she clung tightly to friendships she made during her time at NIU.

"I hold the memories of my time at NIU very close and know that the special and stressful nature of graduate school is not one that will ever be repeated in my own lifetime," she said. "I haven't laughed that hard, felt that much joy, stress, and success in a long time."

After earning her M.A. in speech-language pathology, Shea spent the first 12 years of her career at Advocate-Aurora Christ Hospital on the Southside of Chicago. A 720-bed trauma center, this hospital provided an advanced hands-on education in adult hospital-based speech-language pathology.

"I worked in acute care, inpatient rehabilitation and outpatient rehabilitation," Shea said. "My patient care was as diverse as the composition of Chicagoland itself. I saw everything from heart transplants, traumatic brain injuries, spinal cord injuries, stroke, cancer, psychiatric conditions, and the list goes on and on. If there was a patient or case that a speech-language pathologist could help, I saw it at Christ."

Eventually, Shea's priorities changed. She and her husband started a family, and she needed a less intense career. She moved to several other hospital-based jobs, still in acute care, inpatient rehabilitation, and outpatient services.

In 2019, Shea started to become disillusioned with the state of hospital-based health care, the pressures of working for a big business, and she began to feel like she could not help the people in the way she knew would be best practice under the rules and regulations of a large hospital system.

"Often, in a hospital-based system there are pressures to heal as quickly as possible and move on to the next person, and I knew that I wanted to provide high-quality, individualized care that could not be done under such expectations," she said.

Shea felt drawn to be a provider of community-level care and education as the incidence of dementia and related disorders has been increasing.

With these priorities in mind, Shea signed on to work with Maryann Hilsen and Beth Gorman at Impulse Rehab and Wellness in Westchester, Illinois, since it opened in December 2019. As the pandemic hit, the center's intention of hosting group fitness classes was on hold, but recently, with the relaxing guidelines and lessening hospitalizations, Impulse is starting to get back to its original objectives and offering more community-based educational opportunities.

"Working in the hospital is hard. People don't want to be in the hospital, much less working on their brains. In my current job, I have the pleasure of helping individuals who not only want the help but also love working on their cognitive-communication skills," she said.

In June 2021, Shea branched out to become an adjunct clinical faculty at Midwestern University in Downers Grove, educating the next generation of speech-language pathologists in their speech-language institute. While working as an instructor is a new experience, Shea draws from her experience at NIU.

"I love the educational environment and have found all aspects of my career so rewarding," she said. "Looking back, I am so thankful to NIU for my graduate experience, for being the welcoming environment I needed at a time in my life when I was seeking change and a new path. It was such a supportive atmosphere, and I am so grateful for the opportunities that my time there afforded."