The Art and Science of Coffee Tasting with Crawler Brewing Company
Saturday, May 7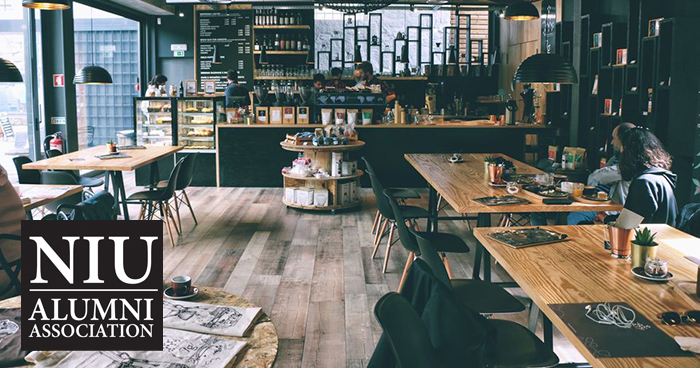 Start the day off with a cup of joe and learn the art and science of coffee tasting with the NIU Alumni Association from 10 a.m. to noon on Saturday, May 7, at NIU's Naperville campus, located at 1120 East Diehl Road.

Registration for this event is $20 ($25 at the door) and includes tastings of three coffee varieties, as well as breakfast pastries.

Katie Nosal, '20, owner of Crawler Brewing Company, an independent coffee eCommerce shop, will provide information on how to create that perfect cup of coffee. Nosal will discuss how she searches for the best quality beans from small, family-owned farms known for practicing biodiversity while guiding attendees through samples of different roasted coffees.

In addition to experiencing and learning about a variety of their specialty bean blends, participants will learn about coffee sustainability and why it's important.

Questions? Please contact Dana King, '05, at dking1@niu.edu or 815-753-5421.

Event Details
COST:
$20 online registration
$25 at the door

When:
10:00AM - 12:00PM Sat 7 May 2022, Central timezone

Where:
NIU Naperville
1120 E. Diehl Rd.
Naperville, IL 60563
[ Get Directions ]
RSVP Today!

The NIU Foundation follows the protocols and guidelines established by NIU regarding how to navigate the COVID-19 pandemic, which is based on the recommendations from the Centers for Disease Control and Prevention (CDC) and local public health organizations. NIU's protocols and guidelines are located at: www.niu.edu/protecting-the-pack.

The NIU Foundation and NIU Alumni Association recognize that the pandemic is, and will continue to be, a fluid situation and will abide by whatever mandates and guidelines that have been established at the local and state level.

We deeply respect and greatly appreciate our donors, alumni, community and friends. As we move forward – together – the NIU Foundation and NIU Alumni Association are committed to following the above guidance and making every effort to reduce any threat to everyone's safety, health and well-being.

We hope that you will decide to join us at an upcoming event and we look forward to seeing you.

Hand sanitizer and disposable masks will be available at our events. We encourage you to consider your health and personal well-being when deciding whether to attend.

Be well, and stay safe.