Volunteer Spotlight: Brian Gross, '02, M.P.A. '05
Gross Co-Founded NIU Program to Mentor Black Business Students


By Eva Richards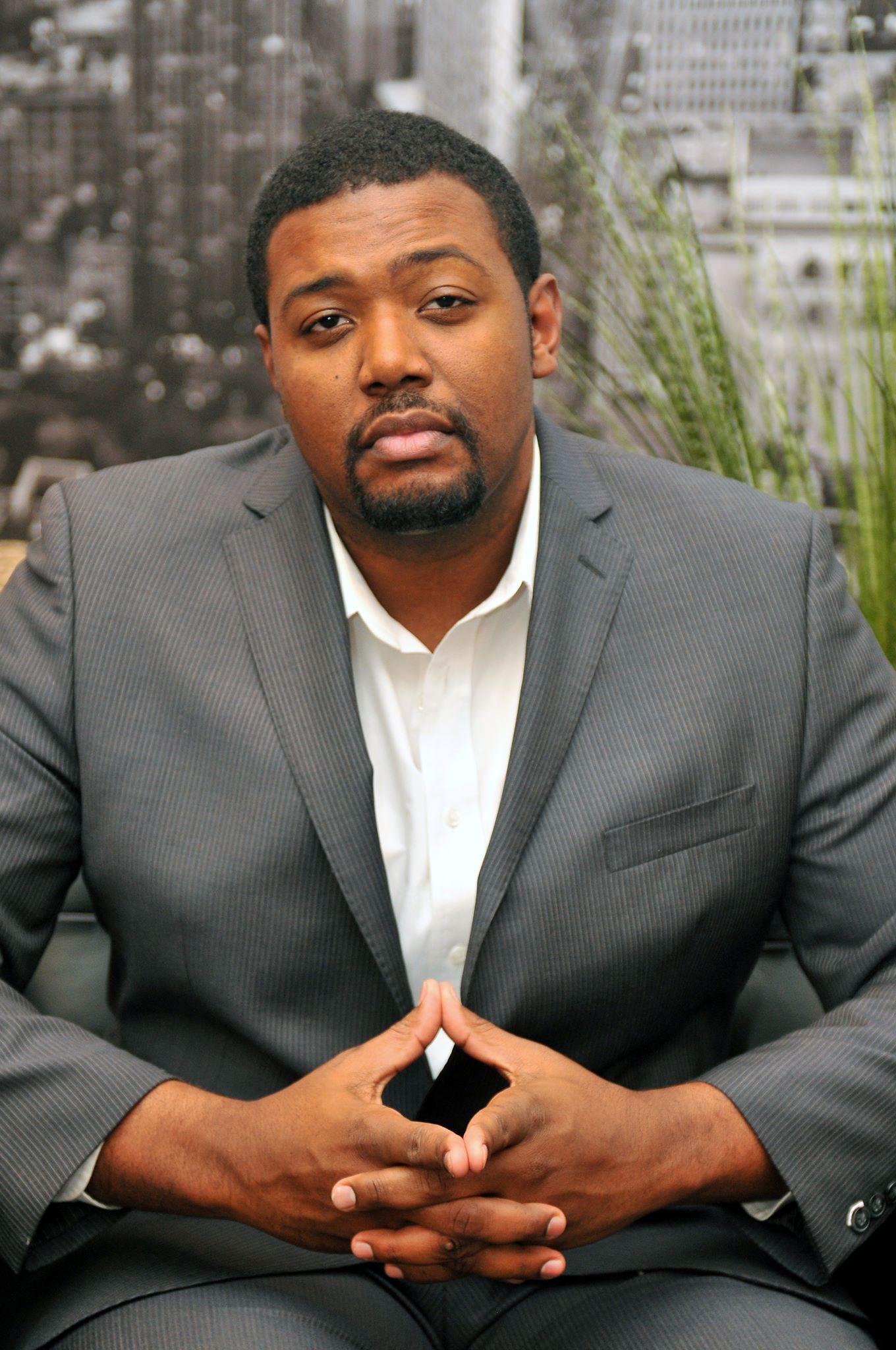 Brian Gross earned his bachelor's in marketing and his master's in public administration from NIU.
Because Brian Gross, '02, M.P.A. '05, received support throughout his education, he was compelled to give back once he found success.

With that principle in mind, Gross helped to establish the Black Alumni Mentoring Program (BAMP) within the College of Business and currently mentors several African-American students at NIU who are pursuing studies within the College of Business.

BAMP seeks to foster meaningful and productive mentorships between alumni and College of Business students through sharing educational, professional and life experiences.

"One of the most impactful parts of mentoring for me is being afforded the opportunity to witness a mentee excel in their academics and career," Gross said. "Recently, I received a text message from an NIU business student that I had been mentoring through the BAMP program, thanking me for my advice on how to secure internships. He was excited that he landed this amazing internship opportunity, and it has been rewarding to see how well he has succeeded."

This program provides a unique platform for NIU alumni mentors to engage with students to help encourage, support and enhance their learning and growth opportunities. It centers on dual objectives of strengthening alumni relations with the College of Business, while supporting students on their pathway to achieving educational and professional success.

"To quote an old proverb, 'To whom much is given, much is expected,'" Gross said. "NIU afforded me an amazing education and college experience that has transformed my life. It is my responsibility and an honor to give back to help other students have a similar or an even greater opportunity."

Gross grew up on the Southside of Chicago and was very interested in pursuing a career in business from an early age. His first chance to excel came early.

"I was afforded the opportunity in high school to secure a job in downtown Chicago at First Chicago NBD Bank, now known as Chase Bank," he said.

This opportunity was transformational and rewarding for Gross, as well as his experience at NIU.

"NIU means so much to me because the University provided not only an amazing educational experience and opportunities but also with a sense of community and belongingness," Gross said. "NIU is stellar at providing students with the skills and the support to be successful post-college in our careers."

After earning his bachelor's in marketing in 2002 and his master's in public administration in 2005, Gross started as a member of AmeriCorps, working in local government as a management analyst and as assistant city administrator.

Today, as the chief financial and operating officer of City Academy, a private, independent School in St. Louis, Missouri, Gross knows the positive impact mentorship and support can have on students.

"City Academy provides scholarship support to all students," Gross said. "City Academy transforms children, families and our community through exceptional education and bold expectations that empower children to overcome barriers."

The school was founded on the belief that a family's geographic location and income should never be a barrier to accessing high-quality education.

Serving his community is clearly a way of life for Gross, who, in addition to giving back to NIU, also serves on the advisory board for Midwest Bank Centre, the St. Louis Area Food Bank and the North Side Community School. Through BAMP, he works as a finance student mentor, as well as an alumni panel presenter for NIU Career Services.

"Volunteering at NIU has helped me reconnect to the NIU mission to empower students through educational excellence and experiential learning as we pursue knowledge, share our research and artistry, and engage communities for the benefit of the region, state, nation and world," Gross said. "The most meaningful volunteer experience to date has been mentoring and coaching current business students at NIU. It has been inspiring to converse with the amazing and young professional talent that is striving to pursue their dreams and impact their communities."