Debra Kimberlin, Ph.D. '19, Instructs Next Generation of Dietetic Students


By Eva Richards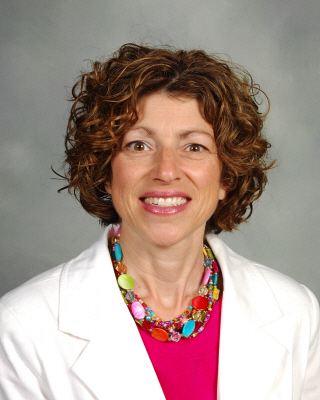 Debra Kimberlin, Ph.D. '19, completed her doctorate in health sciences at NIU while working as an associate professor at Olivet Nazarene University.
Completing a doctorate degree while excelling in a full-time career is never simple, but Debra Kimberlin, who earned a Ph.D. in health sciences from NIU in 2019, felt prepared for the challenge.

After nearly two decades of diverse experience in dietetics, including roles that focused on clinical dietetics, corporate wellness, clinical management, and textbook editing of high school food-related books, Kimberlin had a well-rounded view of the field. And after she began her studies, she knew she would not regret the struggle to achieve her goal.

"Trying to balance it all was one of the most, if not the most, challenging thing I have ever done!" Kimberlin said. "But NIU provided me the tools I need to advance my career as an educator and researcher. I grew in so many ways and I will forever be grateful for the opportunities I had and the people I met along my doctoral journey."

Kimberlin, who is a registered dietitian, has worked as an associate professor in the Family & Consumer Sciences Department at Olivet Nazarene University in Bourbonnais, Illinois, teaching in the dietetic program, for nine years. She typically teaches four courses each semester, spending quite a bit of time prepping for class while also advising dietetic students and acting as a faculty sponsor of Kappa Delta Rho, Olivet's local chapter of Kappa Omicron Nu National Honor Society. In addition, Kimberlin also assists the undergraduate dietetic program director in the accreditation process of their program.

Currently, Kimberlin teaches all levels of undergraduate students, from first-year Basic Nutrition and sophomore Food Preparation and Food Science courses to junior-level courses, such as Community Nutrition and Nutrition Education & Counseling, and senior-level Food Systems Management courses.

"Some of my classes are more lecture-based, but others, such as Food Preparation and Food Science, allow me to be more hands-on with students in the kitchen," she said. "In my Community Nutrition course, I participate in local community events with the students, interacting with community members to discuss nutrition—which I find quite enjoyable."

Kimberlin finds it most rewarding to teach and mentor the next generation of dietetic professionals.

"It is gratifying to walk alongside the students as they grow from freshmen to seniors and determine what aspect of dietetics they feel most passionate about," she said. "Nothing is more satisfying than to have a student tell me that I inspired them in some way or helped them determine what their future dietetic career may look like."

When she is not instructing, Kimberlin is conducting correlational research that explores the relationship between posttraumatic stress disorder and eating patterns among veterans. This is a personal passion of hers.

"How I began this line of research is like a long and winding road, but in essence, my years as a registered and licensed dietitian helped me gain insight into the complex relationship individuals may have with food and how food can be used to cope with stress and negative emotions," she said. "As I began to explore this line of inquiry, I started finding alarming health and obesity statistics as well as distressing information about eating patterns among military veterans who experience posttraumatic stress."

Wanting to investigate factors that influence veterans' health, especially those who experience posttraumatic stress, Kimberlin embarked on this research to determine if dietary habits play a significant role.

These types of cause-and-effect questions come naturally to Kimberlin.

Growing up in Kankakee, Illinois, Kimberlin's family camped, hiked and biked a lot, and she grew up with an appreciation for anything outdoors. This led to a love for fitness and health awareness. She earned her B.S. in dietetics from Olivet Nazarene in 2003 before completing her M.S. in dietetics and nutrition from Easter Illinois University in 2005.

"I researched several doctoral programs and decided on NIU for a variety of reasons," she said. "I had several friends and Olivet graduates attend NIU so I knew it had a strong reputation. I also felt I could thrive in a program with an interdisciplinary focus because of my experience working with other health professionals as a dietitian in a variety of settings. Furthermore, I was impressed by the faculty who teach in the Ph.D. program, and NIU offered a convenient way for me to obtain my degree by providing weekend intensive classes and online courses."

Kimberlin felt challenged to view health and health-related issues through a more multidisciplinary lens rather than the silo of dietetics. This was possible through courses with fellow cohort members who had varied backgrounds, such as nursing, public health, speech therapy, laboratory sciences, rehabilitation, epidemiology, medical imaging, and chiropractic.

"My academic advisor and dissertation chair, Dr. Beverly Henry, spent countless hours reviewing my work and providing insight that had a tremendous impact on the quality of my work," Kimberlin said. "My dissertation committee members also provided invaluable feedback based on their expertise areas. Besides faculty, the NIU staff I interacted with at the graduate school office, the Thesis and Dissertation Office, and statistical consulting services were professional and helpful. It was clear early on that NIU is incredibly student-centered!"

Although Kimberlin was already teaching prior to completing the Ph.D. program, she felt her studies at NIU strengthened her abilities as a professor and afforded her the opportunity to grow as a scholar and researcher.

Looking toward the future, dietetics education is moving to a master's degree requirement for the registered dietitian nutritionist (RDN) credential by Jan. 1, 2024. This may mean that Kimberlin could have the opportunity to teach graduate-level students and mentor students through their thesis research.

"I am most proud of the fact that I get to share the experiences from my career as a dietitian with my students and provide a more practical application of the concepts they are learning," she said.