Byoung-chul Min, M.S.Ed. '91, Ed.D. '98, Helps Students Bring Innovations to the Metaverse


By Eva Richards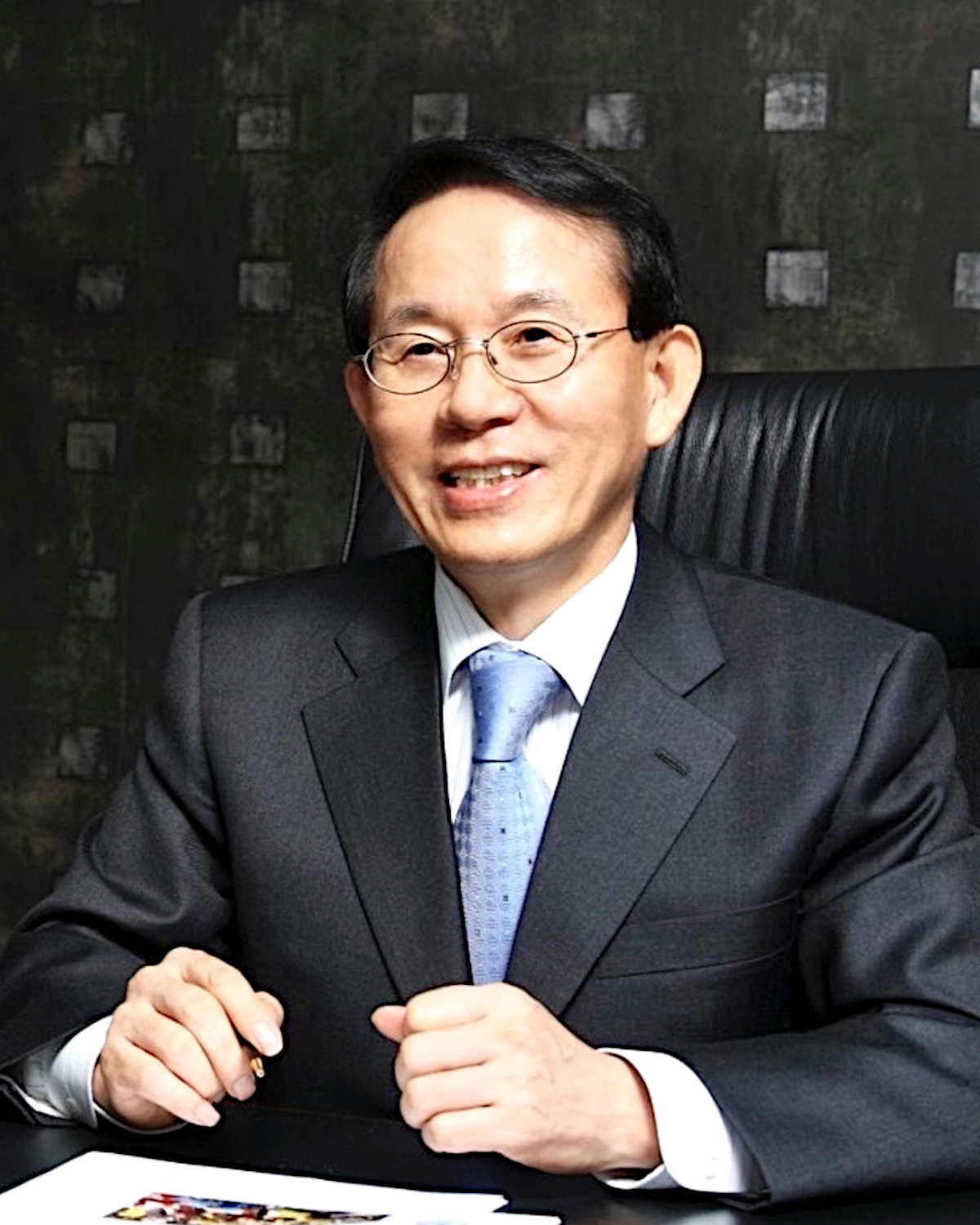 NIU inspired Min to help students utilize technology and embark on a mission to bring peace to the internet.
Growing up in Seoul, South Korea, during the period after the Korean War, Byoung-chul Min always studied hard and worked to help his family financially, with jobs like delivering newspapers.

Through a church near his home, Min met an Australian missionary who preached, and this chance encounter changed the trajectory of his life forever.

"On Sundays, after attending church, I would visit his home behind the church and spend time with his family," he said. "This is where I became interested in English and that was the first step in my career path as an English educator."

One of the deep-seated dreams Min had for his life was to be an educator and share his knowledge of the language with others.

"As I had a background in English, I wanted to study in the U.S., and in researching U.S. universities that specialized in pedagogy," he said. "I found that NIU offered an excellent program especially in the area of adult continuing education."

Beginning in 1989, Min began pursuing his M.S.Ed. on the DeKalb campus, and this decision proved to be an incredible and life-changing experience.

"NIU has shaped my journey in many ways," Min said. "Being in an environment that offered not just classroom-based learning but also knowledge beyond the classrooms, I was able to step outside the box and think ahead."

Earning his M.S. in 1991, Min decided to continue at NIU and pursue his doctorate in adult continuing education.

"My Doctor of Education degree did enable me to achieve my dream of becoming a professor and sharing my knowledge with young people," he said. "It was the advice, however, of my doctoral advisor, Dr. Richard Orem, on the role of technology that gave me the focus for the next chapter of my life, and the title of my dissertation—"A Study of the Attitudes of Korean Adults Toward Technology-Assisted Instruction in English Language Programs."

After earning his Ed.D., Min returned to Korea and began teaching at the university level. Today, he works as an endowed chair professor for the College of Business & Economics at Chung-Ang University, where he teaches a game-changing course he created in 2010, called "Business Creativity: Bringing Your Ideas to Reality." This course promotes competitiveness among students in the global job and start-up markets for the Fourth Industrial Revolution, which is characterized by a fusion of technologies that blurs the lines between the physical, digital and biological spheres.

"When I first created the course, I taught students how to create their own businesses using ideas for applications on smartphones and tablets. This course has helped numerous budding entrepreneurs from different corners of the world," Min noted.

Min believes that technology is a turning point in human evolution, and it was Dr. Orem's, advice, which Min received while at NIU, that became the basis for his teaching students about how to create start-up companies related to their passions.

Since fall semester 2021, Min enhanced the focus of the class to developing businesses in the metaverse, a network of 3D virtual worlds focused on social connection, such as virtual reality and social gaming platforms. These offer new ways to interact with others, engage in recreation and conduct online business. He works tirelessly to pass information on to the next generations, and he says the current pandemic has made that work ever more important, as industries are changing to utilize online, non-face-to-face technology, especially the metaverse.

One vital component of Min's Business Creativity course is that it connects students with global companies in leading industries, such as Samsung, Google Korea, Lotte Data Communication (Lotte's metaverse-focused division). Students get a once-in-a-lifetime opportunity to meet business professionals from these leading companies in order to receive core feedback on their aspiring ideas.

"The best part of my job is seeing my students working with real-life problems and providing solutions to top-notch businesses," Min said.

Besides being an educator, Min's main goal is to promote using technology to make the world a better place. He is making progress through his non-governmental foundation, the Sunfull Internet Peace Movement, which is an anti-cyberbullying campaign that counters hate speech, malicious comments and human rights violations on the Internet.

"Sunfull Foundation is now active in 7,000 schools in Korea," Min said. "Over 820,000 students have participated in the program so far. I was motivated to create the campaign in 2007 when a Korean singer died of suicide, after a large number of malicious comments attacking her were posted on the Internet."

Min was shocked to see the impact of those hateful comments. Wanting to do something, he created an assignment for his students to post positive comments online.

"That assignment resulted in the posting of 5,700 positive comments within a week, and it showed me that the posting of positive comments can encourage people and could even save someone's life," he said.

In 2018, Min established the Internet Peace Prize, as a way to recognize and support those who have contributed to world peace by countering cyberbullying, hate speech and human rights violations on the Internet. Since then, the first Internet Peace Prize was awarded jointly to Kawasaki Network of Citizens against Hate Speech, a Japanese non-governmental organization, and Ken Ogiso, a Japanese advocate for Internet etiquette.

The inspiration for Min founding this prize came from his own personal experience, including a call for peace on the Korean Peninsula prior to the 2018 Winter Olympic Games. In December 2017, when the Korean Peninsula was under the threat of nuclear war, Min, along with Korean National Assembly member Min Byung-doo, Gangwon Province Governor Choi Moon-soon, and Nobel Peace Prize Laureates Tilman Ruff and Tim Wright, issued the "Pyeongchang Joint Statement of Peace," a call for peace on the Korean Peninsula and for the North Korean athletes to participate in the 2018 Winter Olympic Games.
This type of social activism and change-making is central to Min's life philosophy.

"In addition to teaching, I believe it is important for everyone to give back to society, to make the world a better place," he said, adding that "Sunfull" in Korean means "positive comments." "I feel giving back as an individual is so important, and I devote a significant part of my time and energy to extending the Sunfull concept, to teach students about the benefit for both themselves and others to post uplifting comments and encourage others to always use positive language."

Min, who is also an author of books on Korean culture, is interested in bridging the divides between people around the world.

"I think it is important for each one of us to find areas of society that need to be changed, and to work to change those areas," Min said. "I would love to connect with individuals or organizations that are interested in bringing my Business Creativity course to their institutions or who is interested in bringing peace to the Internet."