Black Alumni Council
Founded in 1976, the NIU Black Alumni Council works to support black students at NIU and to be a resource for NIU's black alumni. NIUBAC has given more than $25,000 in Fanny Ruth Patterson Scholarship Awards, named for the first black student to graduate from NIU. Board member Stephanie Carr was a Fanny Ruth Patterson Scholarship Recipient in 1990.

Mission:
The mission of the NIUBAC is to support the recruitment, retention, and graduation of black students attending NIU by providing resources for their academic support, financial assistance, and career development. It is also our mission to serve as a bridge between the university and NIU black alumni and provide social activities and networking opportunities.
The Talented Tenth Program (with the assistance of BAC committee members) has exposed over 10,000 African-American high school students to NIU. On average, 25 to 30 of these students are accepted for admission to NIU each year. BAC has given out approximately 12 Outstanding Black Alumni Awards to distinguished NIU black alumni.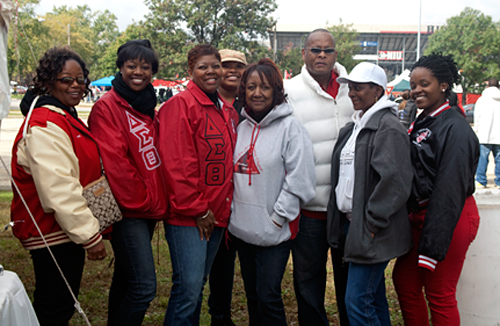 Membership:
Membership in the NIUBAC is free. Click here to be added to the Black Alumni Council email list. We encourage all members of the Black Alumni Council to become dues-paying members of the NIU Alumni Association.

Questions? Email the Black Alumni Council at alums@niu.edu. You can also visit our Facebook page.

Group Leadership:
Michael Pattrick
De'Andrea Robinson
Toni Minter
Howard Hill
Stephanie Carr
Eric Lindsay
Kweli Kwaza