Don Hatton's "The Blacklight" Premieres in Selected Theaters to Critical Acclaim


By Eva Richards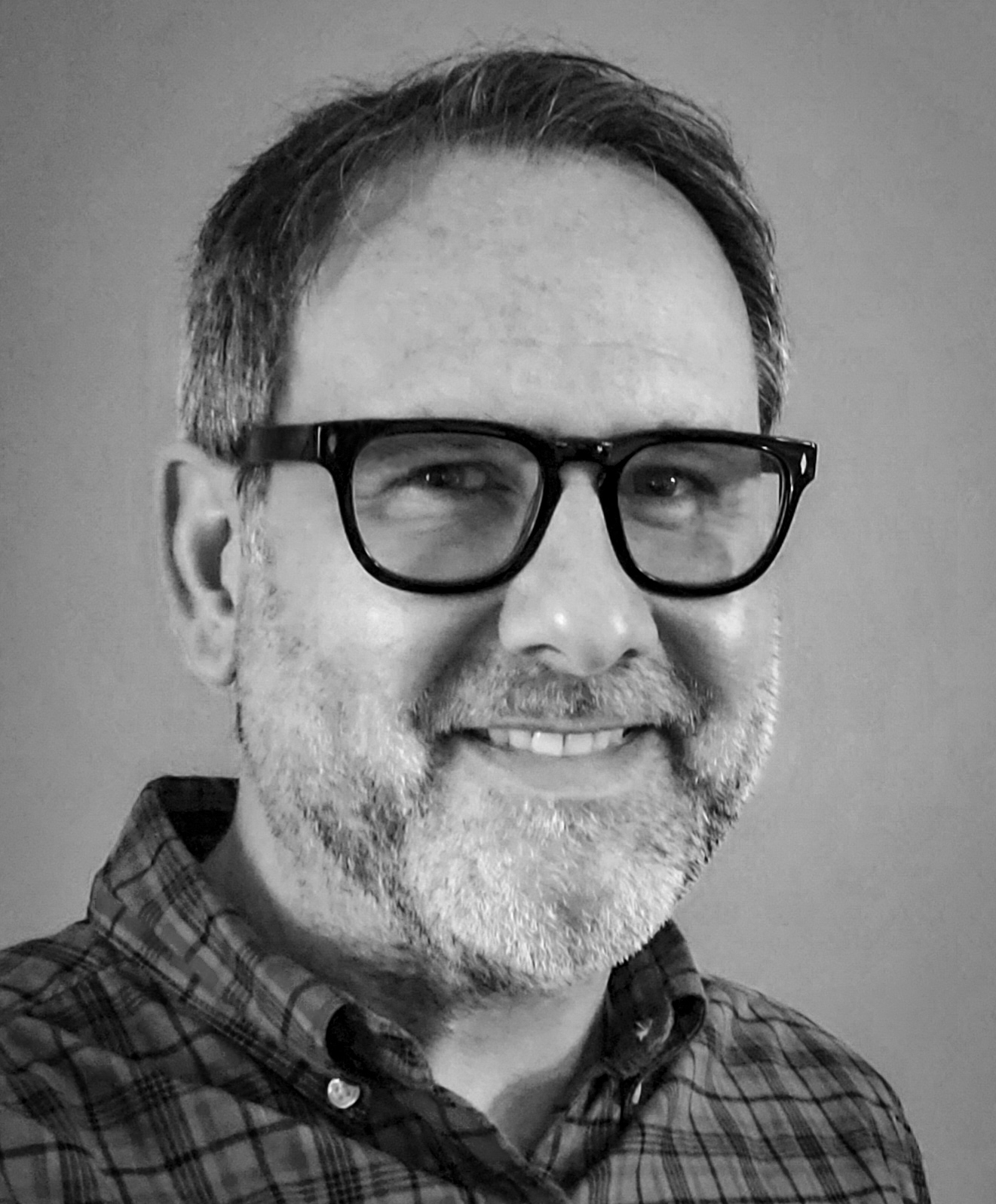 Don Hatton has not been afaid to try new things throughout his life--advice given to him by his mentor and grandfather, ex-Chicago Bears player Art Snow.
When asked as children, many of us have big ideas about what we want to become when we grow up.

For most kids, the question elicits grand fantasies of success in elite fields—the lead singer of a band, a special ops soldier, a secret service agent, a successful entrepreneur or even a movie producer.

While most of us dreamed about these careers, Don Hatton, '98, made them all a reality, rising to the top of each of these industries during his varied three-decade career.

However, he didn't have a clue what the future held when he was a youngster. He was too busy overcoming the stigma of being "the new kid" every year. Growing up, Hatton moved around while his father—a Commonwealth Edison employee—traveled to different electricity plants across the country.

"I was the new kid all the time, every year for seven years," he said. "I was just trying to find my place and figure things out. Once I got in a groove, we were moving on."

Finally, in seventh grade, Hatton had his chance to settle into a community when his father began working at the nuclear plant in Byron, Illinois, southwest of Rockford.

"Getting to Byron gave me that 'Okay, I think we're going to be here, I can start figuring things out," he added.

Hatton was interested in music, playing trumpet, and teaching himself the guitar, while also excelling at BMX racing, but the biggest influence on his world view was his maternal grandfather, Art Snow, who himself had been a bit of a renaissance man.

"My grandfather was my mentor growing up," Hatton said. "He played for the Chicago Bears in 1943, and he worked as a clown and a touring musician, playing the harmonica, the guitar and singing gospel music. He's the one who told me, 'Hey, you just try different things. If you think you'd like something, you won't know unless you try it.' He made me break out of my shell."

This philosophy has allowed Hatton to go far. Last week, for instance, Hatton's film production company, Dashford Media, released its first feature film, "The Blacklight," in select AMC theaters throughout the U.S. This comes after months of critical acclaim and festival buzz.

Before Hatton was ever involved in the movies, though, his life played out like a charmed script. After high school, he joined the U.S. Navy and was chosen to become part of the Navy Explosive Ordinance Disposal (EOD) special operations unit, based on his bootcamp performance and academic scores. There, he was trained as a diver, a parachutist, and was combat-trained, with a side specialty in explosives.

"People would look at what I did in the Navy, and they'd ask me if I was a swimmer or a runner," Hatton said. "I didn't know I could swim that well, and my football coach knew I hated running the mile before practice. I was in training with guys that had planned and lived to be in that role, but in that moment, they freaked out. I was always pretty laid back, and there was no way to train for it—being in the water for eight hours a day, sparring with attack swimmers. Either you're going to be able to deal with it or you're not. I was lucky enough to be able to handle that."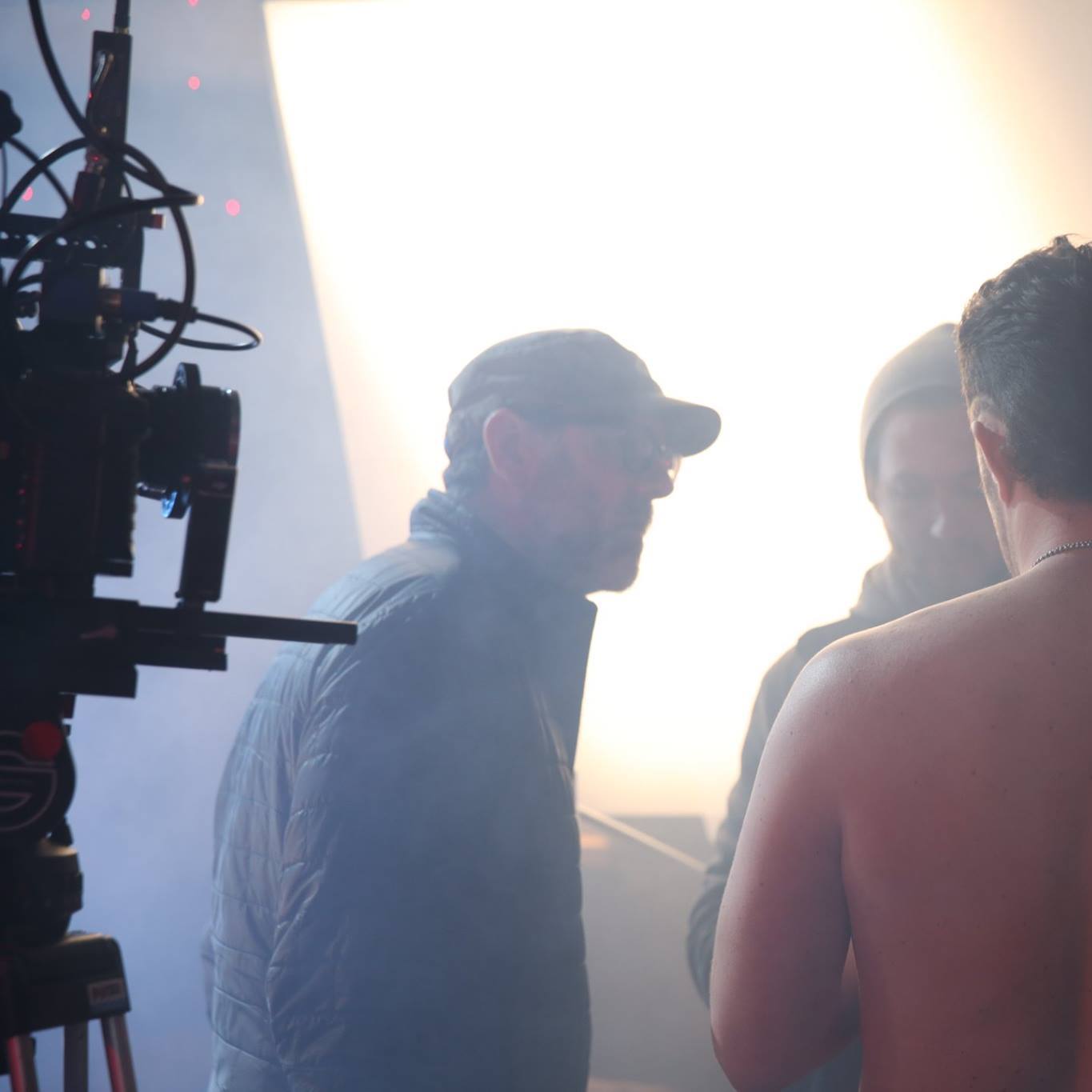 During the early 1990s, Hatton spent a lot of time serving in the Middle East, taking care of in-water mines by detonating them on command.

His military duty led to a stint in the Secret Service, where Hatton served on presidential details for President George H.W. Bush, as well as President Bill Clinton.

"Being that I specialized in certain things, like protective services and explosives, I was recruited to work part-time for the Secret Service," Hatton said. "I had an ID that my command kept in a safe. When I wasn't working with the Navy EOD unit, there would be tickets in the safe, with my Secret Service ID, and 24-hours advance warning about an assignment."

Hatton notes that the Secret Service used him for "anything and everything," from a UN meeting in New York to a fishing trip with the president.

"The first time I met President Bush, I was only 20 years old," he said. "I was on his detail for a parade route in Detroit. He was campaigning for the election in 1992, and it was going to be a simple job, where I was walking around his car. Then, I heard in my earpiece that the president wanted to get out of his car. It was my first exposure to that sort of thing. I had to stand there and keep people away from him. The funny thing was that I got to share that story with him later when we were out on a fishing trip."

When his active duty ended, Hatton found himself at NIU, where he studied Operations Management and Information Systems (OM&IS). A laidback intellectual who always enjoyed learning the intricate details of how machines and processes worked, Hatton was excited about the prospect of operations management. After earning his degree, he went to work at Solo Cup in Highland Park, Illinois, and earned his M.B.A. from Webster University before another opportunity came knocking.

It was during the time of Hatton's first corporate job that he began getting more serious about music. In 1999, after forming the band Silt with musician friends and playing out at clubs and venues at night, the band garnered notice from some high-profile people, including Julia Michaels, the then-VP of 20th Century Fox. She was looking for pop punk bands to include on a soundtrack of an upcoming movie—"Dude Where's My Car?"—and Silt had the sound she wanted.

"Being on that soundtrack got us some notoriety, and we were part of the Chicago up-and-coming bands scene all of a sudden," Hatton said. "For me, being a hack musician, I was sort of in awe of all these great bands we played with."

In the early 2000s, Hatton moved on to work as an operations consultant. He worked his day job, which was based in Montreal, while traveling to gigs at night. When Silt broke up, Hatton began producing music for the band Mary Ellis and soon was asked to be its lead singer. Together, Mary Ellis played huge, sold-out shows opening for chart-topping acts like Everclear.
As luck would have it, Hatton had another surprise up his sleeve. In 2010, he and his cousin, Nick Snow, a film instructor at the New York Film Academy, decided to found their film production company, Dashford Media.

"Nick was going to New York Film Academy. He shot a short film that his mother had shown me and was like, 'Look what Nick's doing!' I watched it, and I was like, 'This is amazing. This is crazy,'" Hatton recalled.

From there, he got involved with a group of creative filmmakers and actors who worked together on projects. Dashford Media produced "The Shorts Show," a comedy show, and followed that with "Bliss" and "Logic," which were two short films that drew attention for the fledgling company.

"'Bliss' did well in festivals," Hatton said. "All of a sudden, I was a film producer. I was at these festivals, doing well and getting attention. Everybody was talking to me, asking me what my plans were."

Next, Dashford produced "Prism," a collection of seven short films, which won an award at the Art of Brooklyn Festival. From there, Hatton and Snow took a chance on Snow's original screenplay "The Blacklight," filming their first feature-length film over the span of five years, including the stretch of the COVID-19 global pandemic.

"Really, filmmaking is like manufacturing. It's all these pieces, and in a film, you have to have everything. Audio, visual, performance, lighting, music. All these things are so important, and if one of them is off, it pulls the audience out of it," he said. "'The Blacklight' is the biggest project I've ever taken on in all the things I've ever done."

The movie was shot on location nationwide, from Brooklyn to Rockford and Oregon, Illinois; many of the featured extras were cast from the Chicago and Rockford areas. Composer Ryan McTear commissioned the Budapest Symphony Orchestra to perform pieces on his original score, offering baroque-classical style in excellent contrast to the dark humor and thrilling drama experienced throughout the film.

Following post-production, "The Blacklight" screened at multiple film festivals across the U.S., picking up awards and accolades along the way. Jeff Porter of Porter Pictures and Keith L. Craig of Disney have combined forces to found Porter+Craig Media & Distribution, and working in conjunction with AMC Theaters, they are bringing "The Blacklight" to audiences.

And the success continues, with Dashford's upcoming short film, "Wolfdog," being recently accepted to the Atlanta Film Festival, which is an Academy Award-qualifying festival.

Even as he works in the entertainment world, Hatton still "holds down a day job," as he calls it. Working as a Lean Six Sigma consultant, he helps organizations to control production quality by focusing on meeting customer needs and maintaining customer retention through elimination of waste. In other words, he continues to use his OM&IS skills every day.

While Hatton's schedule is busier now than perhaps ever before in his long career, he still finds time to mentor NIU students, coming back to campus to talk with Huskies about the importance of forging one's own path.

"I speak to classes and tell them, 'Look at me. Look at my career. There really is no one way to do this stuff,'" Hatton said. "If you have integrity, if you say you're going to do something, you don't flake out. You do it."

Looking back, he's still surprised about where life has taken him, but he acknowledges the foundation NIU provided for his success.

"OM&IS taught me that you have to know how to work with people. You have to know how to understand a supply chain," Hatton said. "All these things I use in filmmaking—logistics, supply chain, and managing and leading people. You have to build trust with people. If you do that, you never know where it will take you."