Amaal Tokars, M.S. '96, Ed.D. '04, Leads Illinois As Public Health Director


By Tony Scott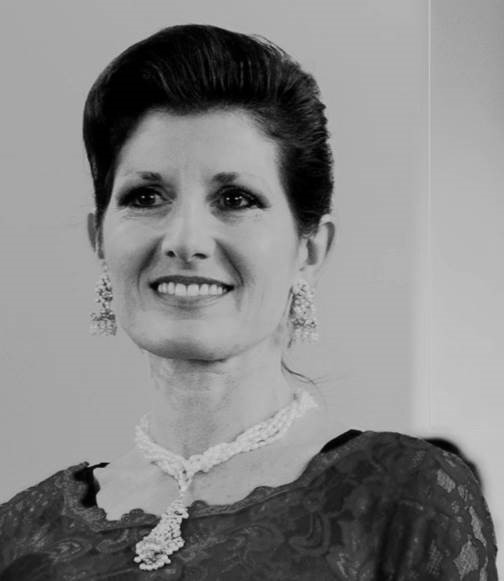 Amaal Tokars, M.S. '96, Ed.D. '04, was recently named director of public health for the State of Illinois.
Amaal Tokars, M.S. '96, Ed.D. '04, has spent the last two years helping to lead the State of Illinois' COVID response and other public health efforts. Hired in June of 2020 as the assistant director of public health under Gov. J.B. Pritzker, Tokars was named interim director of public health in March of this year following the resignation of Dr. Ngozi Ezike.

After immigrating to the United States from Canada as a young child, Tokars settled with her family in the Chicago area. She earned her undergraduate degree from Lewis University in Romeoville, Ill.

Tokars said NIU's proximity to her home, its affordability and the strength of the University's master's and doctoral programs were three big reasons for her choosing NIU.

"The doctoral program was looking at social movement, adult learning theory, and transformation and organizational design," she said. "Those are exciting things to study, and all of it applies to public health. NIU also had quite a good reputation for its programs."

Tokars said the programs also helped while she was raising a young family. For example, the class schedules allowed her to not have to commute to campus as often.

"That really helped me a lot," she said.

Tokars also praised the faculty at NIU that were inspiring to her. One professor, who was her advisor while she was studying for her master's degree, recommended the University's doctoral program to her.

"That gentleman was so generous in his spirit," she said. "He's the one who pointed me towards this particular doctoral program."

Tokars said she has wanted to help people since she was young.

"What I knew for sure when I was an undergrad, and in my master's program and my doctorate program, and even in my heart as a child, I loved learning about people, I loved working with people," she said. "So all of my studies moved in that direction."

Tokars said that love of people and interest in cultures helped steer her toward a career in public health.

"Culture and diversity, all those things are just so interesting to me," she said. "What really drew me into public health was that in many of the local health departments you are doing direct service and doing diverse work, and pulling that together is really exciting."

Tokars said her job at the state level includes helping citizens learn about public health. Prior to serving in the governor's office, Tokars was the director of the health department in rural Kendall County, Ill.

"To be able to effectuate the touching of people locally in so many places is really such an honor, and involves learning about how people learn," she said. "How do you explain it to people? How do you revere where they're coming from? How do you help them? How do you move the needle? It's all about adult learning and transformation and what is possible there."

Tokars encouraged NIU students to study something they are passionate about and to stay focused.

"When I was a freshman, so many freshmen came in and were so excited to be at school but left with terrible disappointment because they lost their focus," she said. "It's so important to take those fresh aspirations that you have about something that you want to learn about – and all of us are different – and stay with that aspiration about what you want to learn. Don't get distracted by groupthink, don't get distracted by destructive things that seem like what everybody else does. Do what you need to do, do what you know you should do, and follow your dreams in terms of studying something that's meaningful. Don't worry about status, don't worry about money, but do be true to yourself. Honor the integrity of who you are, and stay true to what you came there for."