Volunteer Spotlight: Rachel Lattner, '11
Service-minded nurse practitioner mentors Huskies from long distance


By Eva Richards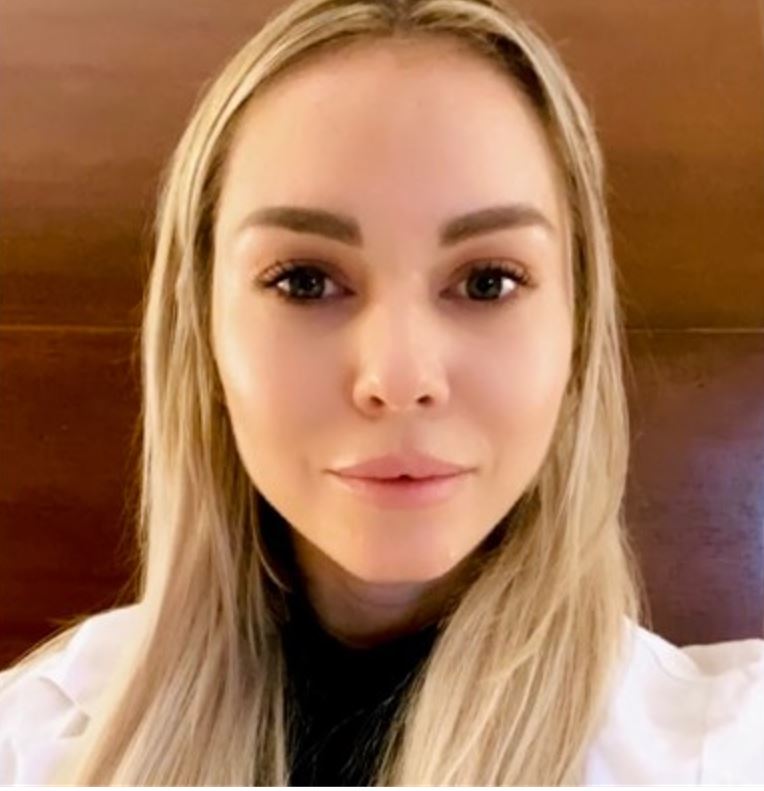 Rachel Lattner, '11, keeps a busy schedule, traveling to sporting events where she treats patients as a orthopedic nurse practitioneer, but she still makes time to give back to NIU.
Rachel Lattner, '11, is proof that Huskies can find meaningful ways to volunteer from wherever they are located.

Now based in Las Vegas, Lattner travels the U.S. for her job as a locum tenens nurse practitioner, substituting for nursing professionals wherever she is needed for a short period of time.

"I really enjoy orthopedics. Initially after graduating from NIU's nursing program, I worked as an RN south of Chicago on an orthopedic floor," Lattner said. "When I became a nurse practitioner, I continued to focus my career in sports, and orthopedics. I eventually went on to accept multiple contract travel positions. I have worked with basketball on all levels, and I love to use my skills in unconventional settings."

Another one of Lattner's skillsets is her love for volunteer work. Even with her busy schedule, she virtually mentors prospective NIU students through the University's Student Recruitment and Retention Team (START) program.

"I have helped with new student enrollment with START by answering questions and offering my perspective on my experience at NIU," she said. "I think NIU gave me the opportunity to learn and explore who I wanted to be in life, and I have talked about that with the students."

Lattner grew up in Rolling Meadows Illinois, and spent her spare time doing dance, cheerleading, tumbling, and helping others through volunteer work. Once she came to campus, she continued with those activities.

"It was a lot of fun and a period of time that allowed me to grow as a person," she said. "I explored different classes and was involved in different groups. I danced through the arts program, while studying nursing, and also was in a sorority. I loved meeting new people."

On campus, Lattner volunteered for special Olympics events at the Chick Evans Field House.

"It was for a great purpose, and connected me to other students," she said.

After graduating cum laude with high honors with her B.S. in nursing in 2011, Lattner went on to earn her M.S. as a family nurse practitioner through Chamberlain University.

While building her career as a nurse practitioner, Lattner engaged in her community as a food server at Salvation Army.
"I loved serving the homeless in Los Angeles with the Salvation Army Food Coalition. I was part of their Sunday team for about a year," she said.
Traveling on different contracts has led her to volunteer in different ways. Rachel is currently working on raising funds to support medical relief in Ukraine by starting an organization called Ukraine Medical Aid. She works alongside two physician assistant students in order to raise funds for medical care for those in Ukraine. Proceeds from purchases go toward Doctors without Borders to support medical relief.

When asked why she reconnected with NIU, Lattner shared that she sees it as a way of giving back to the University that helped her launch her career.

"I genuinely enjoy getting to know people, so working with START is a natural way for me to help others understand what NIU is like and how they can create a great experience while learning who they want to be in life," she said.