Volunteer Spotlight: Randee Drew, '04
Former NIU Standout Football Player Shares Journey With NIU Students


By Eva Richards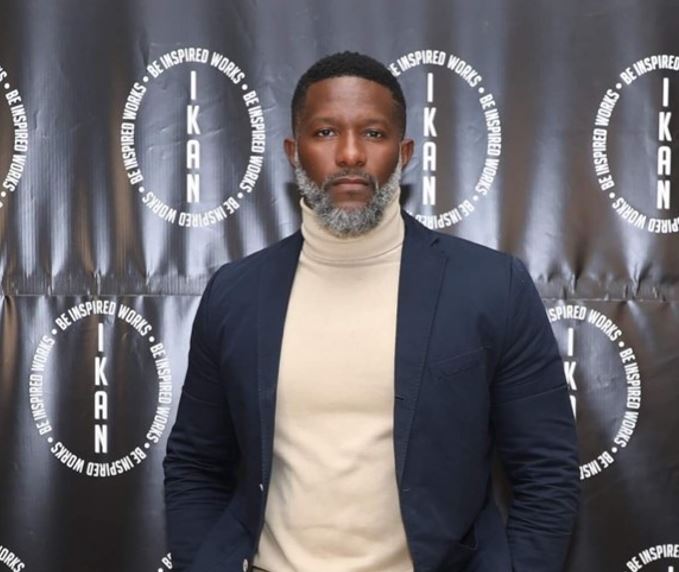 After spending years playing football in the NFL and CFL, Randee Drew, '04, has come back to campus as a volunteer, helping Huskie students.
Growing up in Milwaukee, Randee Drew, '04, "loved sports, all sports." However, once he zeroed in on football as his goal, he chose to play at NIU during his college years.

"My experience at NIU was amazing. I played on the football team for four years and was part of the 10-2 team that beat Maryland, Alabama and Iowa State. I was a captain my senior year," he said. "NIU means the world to me because it provided me with an opportunity to become a man, play Division I sports, and meet people who are now lifelong friends and brothers of mine."

Drew gives NIU credit for allowing him to pursue his dreams. After earning his media studies degree in 2004, he "bounced around" the NFL before spending five seasons in the CFL, pursuing his dream as a professional player.

When Drew retired from football, he came back to Milwaukee and earned a master's degree from Cardinal Stritch University. Today, he works at Whitefish Bay High School in Whitefish Bay, Wisconsin.

"I work in education as a coach and student supervisor, specifically in equity, diversity and inclusion work with students and families. I also help run a summer institute for Black and brown girls and boys, and I also coach football now," he said.

As he settled into his new career, Drew felt compelled to reconnect with NIU and longed to be a part of the Huskie Pack in a deeper way.

"I was not well connected when I left NIU because I was chasing a dream with my football career," he said. "But it feels really good to have my teammate Thomas Hammock, '02, lead my Huskies and another teammate, Travis Moore ('04) coach. It makes me proud and gives me more of a connection to the school and football program. I also have two of my old players (from Whitefish Bay High School) who are currently on the Huskies football team."

While he began a new career, he was also looking for ways to connect with his alma mater. Drew reached out to the NIU Alumni Association to find ways to help students and was pleasantly surprised by the many ways he was needed.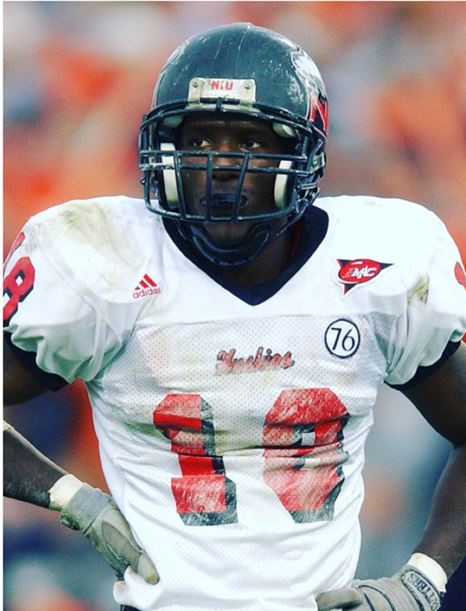 "Volunteering and reaching out to NIU has been the best," he said. "I have spoken to a university class—UNIV 101—on my journey and career, and I helped host a football fan watch party here in Milwaukee to support my Huskies."

Sharing his unique path during and after college has been meaningful for both Drew and the students he is mentoring.

"The best role has been speaking to students about my journey, why NIU means so much to me and what my experience did to prepare me for my future," he said. "I also was able to have counselors from NIU's CHANCE program speak to high school students I work with about opportunities at NIU and attending there."

Drew is adamant that alumni should look for ways to reconnect at the University.

"I believe others should give back because it creates community and memories," he said. "It shows a sense of pride and creates a ton of networking opportunities. I have so much pride in speaking and am really proud of the institution that gave me an education and tons of awesome memories."