Volunteer Spotlight: Reyna Gilbert-Lowry, '01
Virginia Tech Sr. Associate Athletic Director Volunteers at NIU Remotely


By Eva Richards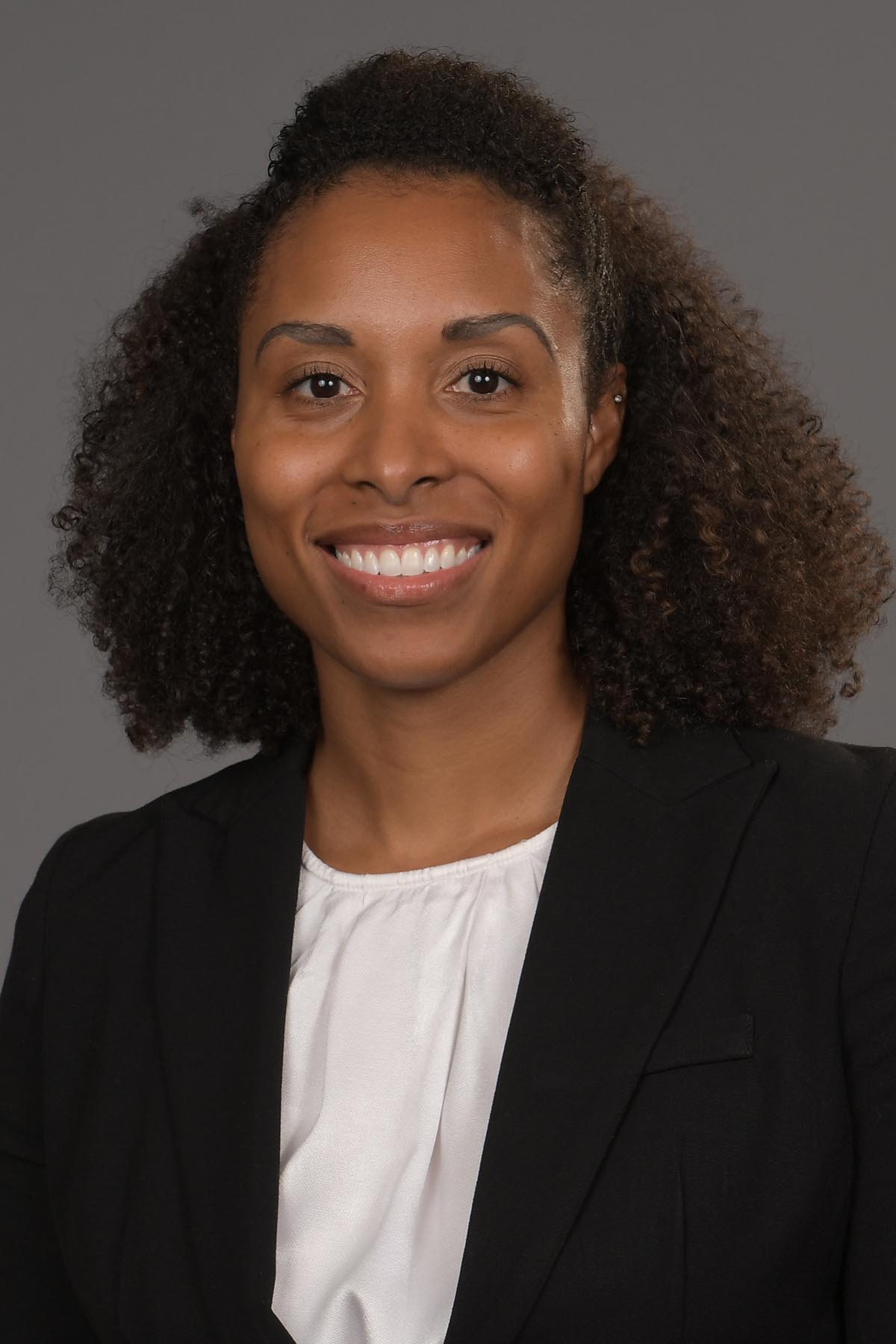 Reyna Gilbert-Lowry stays connected to her roots and her community in Illinois by volunteering at NIU remotely from her home in Virginia.
As the Senior Associate Athletic Director and Senior Woman Administrator at Virginia Tech University, Reyna Gilbert-Lowry's days are very busy, but she still finds time to make NIU a priority.

Growing up outside of Orlando, Florida, Gilbert-Lowry, '01, was very involved in competitive gymnastics. After high school, she chose to enroll at NIU, where she was a member of the gymnastics team.

"I loved the opportunity to compete at the Division I level. I'm still extremely close with many of my teammates from NIU," she said.

After graduation, Gilbert-Lowry went on to earn her master's degree at Ball State University in sport and exercise psychology before taking jobs in college athletics at a variety of universities, including University of Central Florida, Nova Southeastern University, and Virginia Tech.

Gilbert-Lowry notes that the combination of her experiences as a student-athlete and the people who supported her during her collegiate career, including her coaches and academic counseling staff, influenced her life and career long after she earned her B.S. in psychology in 2001.

"One of the reasons I chose to work in college athletics is because of my experience at NIU," she said. "I wanted to have an impact on college student-athletes, similar to those people who supported me during my time at NIU. I also remember the faculty in the Department of Psychology, who were extremely supportive and wanted to see me succeed."

Because NIU not only helped point Gilbert-Lowry in the right direction professionally, but also provided her with lifelong friendships, she felt compelled to stay connected to the University.

"I know there are thousands of alumni who feel that same way," Gilbert-Lowry said.

While she has not lived in Illinois since graduating in 2001 and has not been back to DeKalb in more than 10 years, Gilbert-Lowry seeks out opportunities to volunteer from a distance.

"Volunteering allows me the opportunity to stay connected from afar. It also provides me with the opportunity to give and share some of my personal and professional experiences since leaving NIU," she said.

One of Gilbert-Lowry's favorite volunteer experiences has been participating as part of the NIU Career Panel in conjunction with the NIU Alumni Association and Career Center.

"I really enjoyed participating in the Career Panel event," she said. "It was great to be able to connect with prospective students. They were able to submit their questions, and I felt like I was able to give a little insight into my experience as a student at NIU and tell them more about why I am still connected to the University."

Gilbert-Lowry also took part in the alumni association's Huskie Postcard Project, which allows alumni and friends of the University to write encouraging messages and advice to current students who are working hard to ace their exams during finals week.

"Giving back to NIU provides alumni with the opportunity to say 'thank you' to the place that was so instrumental in our development as young adults," she said.