Purchase MAC Championship Rings/Pendants and Build the Future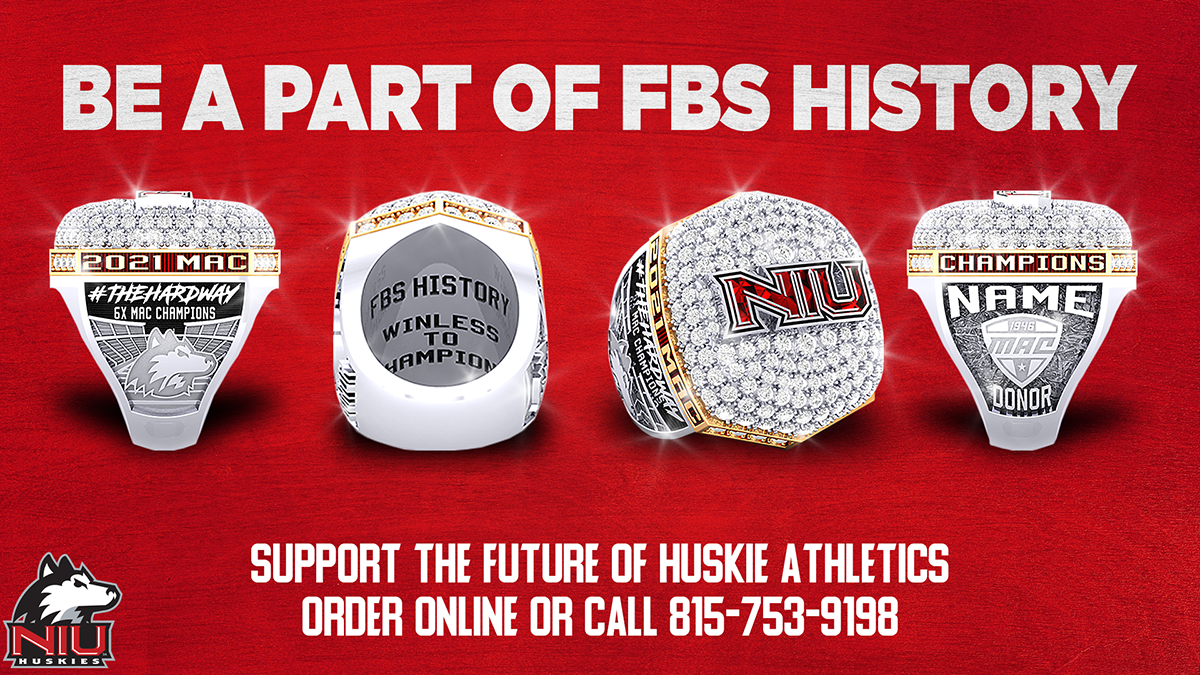 Northern Illinois University fans can now obtain a permanent remembrance of the Huskies' historic run to a sixth Mid-American Conference Football Championship by purchasing a commemorative MAC Championship ring or pendant while also contributing to a new project that will impact student-athletes, as well as NIU's ability to continue recruiting championship-level student-athletes, for years to come.

The 2021 Huskies made history with a dominating 41-23 victory over Kent State in the MAC Championship game at Ford Field in Detroit, becoming the first Football Bowl Subdivision (FBS) program to win its league championship game one year after going winless. The championship ring and pendant are being produced exclusively for Huskie fans by Baron, the same company producing the NIU team rings.

The two-tone durilium ring is available for $2,000 (FMV $200) with the proceeds going toward the newest athletics project – the 1899 Club. Currently, in the developmental stage, the 1899 Club will be an addition to the Yordon Center, designed to provide a training table area and additional academic space for tutoring, which will then be utilized on football game days as a premium hospitality area through the Huskie Athletic Fund and for team and university functions throughout the year. The name represents the first year of intercollegiate athletics competition at NIU. Current members of the Huskies Athletic Fund will receive a 10% discount ($1,800, FMV $200).

Orders will be accepted through May 31, 2022. Please allow at least 12 weeks for delivery.