Honors Alumni Council
Background/History:
The University Honors Program celebrated its 40th anniversary in the spring of 2011 with a large alumni gathering in Naperville. The anniversary energized efforts by the University Honors Program to reconnect its nearly 4,000 alumni with each other, NIU's campus and the Honors Program faculty, staff and students.
Enthusiasm for the affinity group has led to the establishment of social networking groups on Facebook and LinkedIn.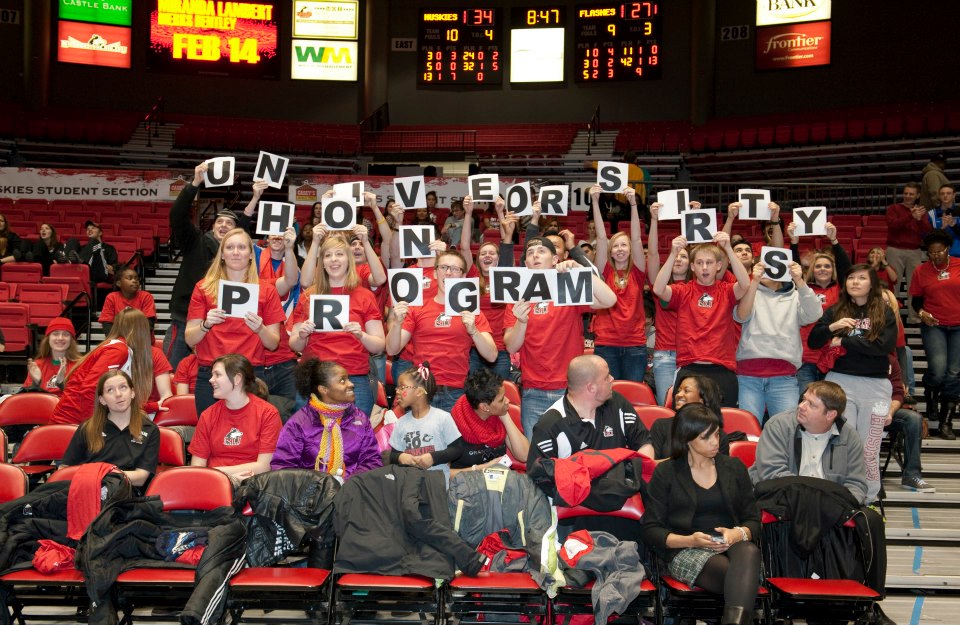 Mission:
The mission of the Northern Illinois University Honors Program Alumni Affinity Group is to re-connect and engage Honors alumni with each other and the NIU Honors Program through online and in-person networking events, and through establishing the group's presence with the NIU Alumni Association and Honors Program.
The Honors Program also wishes to involve alumni interested in sharing their expertise and experiences with current students as mentors, guest lecturers, and/or adjunct faculty.
Events and Programs:
The HAC will host networking events in the suburbs, university focused events such as a booth at homecoming and involvement in the Honors Program.

Membership:
Membership is free and by becoming a member you will receive e-mail notifications of all upcoming HAC events. Join here or log in to your alumni profile, click the "Edit" button on the 'Affinity Group Information" tab, and select "Honors Alumni Council."
Members are encouraged to join the NIU Alumni Association's card-carrying membership program. Learn more.