Donna Collins, '78, Talks Success in Thriving Hospitality Industry


By Tony Scott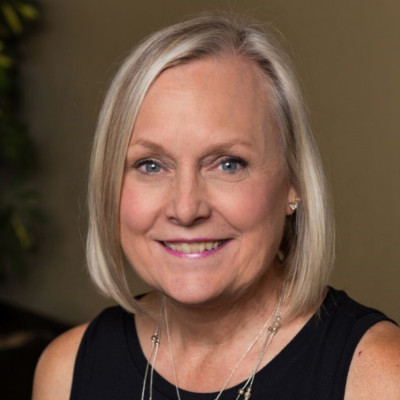 Donna Collins, '78, recently shared her experiences in the hospitality industry.
Donna Collins, '78, has found success in the hospitality industry, currently as senior customer success manager for global enterprise solutions at Meetings and Incentives Worldwide.

However, she started out her time at NIU and her career in the journalism field, graduating with a Bachelor of Science degree in journalism.

Collins was the co-editor of her high school yearbook at Maine South High School in Park Ridge, Ill., and she wanted to see where that experience would take her. NIU was also close to home, she said.

"I had a love for journalism, so I checked out the journalism school and it had a great reputation, so that's what attracted me to Northern," she said.

Collins recently shared her experiences in the hospitality industry, along with fellow alumna Joan Bottarini, '93, as part of the College of Business's Wednesday Night Wisdom webcast series.

Collins said she had a wonderful social experience while attending NIU. She said she met her husband, Edward, while they were both students at the University and built friendships while at NIU.

"Eddie and I have great friendships to this very day from our time in DeKalb," she said.

Collins said her roommate was a friend from high school – and is still friends with today – and they both lived on the 10th floor of Grant Towers North.

Among Collins' memories of NIU she shared were taking photography classes from Hallie Hamilton, having lunch at the Pow Wow Room in the Holmes Student Center, working as a server at the Madrigal Dinners in the Duke Ellington Ballroom, and patronizing the Red Lion Inn in DeKalb.

During her time at NIU, Collins worked with Dr. Lillian Bell, director of what was the Northern Illinois School Press Association, as Bell's assistant for four years, and helped plan the organization's annual awards banquet.

"That probably was the first time I stepped into a hospitality role," she said.

After she graduated from NIU, Collins first worked for an advertising agency and produced a publication called the Woodfielder for the retailers in the Woodfield Mall. She wrote copy, designed the publication, sold ads and brought the product to the printer.

"That was a great opportunity to learn what the advertising world was all about," she said.

After having a family, she began working for her church and planned church events, and then joined an event management company.

"It was quite a zig-zag of a path; there wasn't hospitality school when I was at Northern," she said. "My path is very different from where I ended up."

When asked about the most rewarding part of being in the hospitality industry, she said it's the people.

"For me, it's all about the people that you meet from every walk of life," she said.

Collins said she has met celebrities during her time at the company, including Howie Mandel and Jay Leno, but that equally important are the "hospitality heroes" that help set up events and keep them running smoothly.

"We all have a heart for serving our clients and our customers," she said. "No matter if it's in the meetings or events industry or hotel or restaurant or floral or entertainment, you have a heart for what you do, it's in your blood. For me, it's part of everything that I do every day. I think about putting myself in everybody else's shoes when I have conversations with them. When you put yourself in the other person's shoes, you have a different perspective other than your own. To me, that's what the heart of hospitality is all about."

Asked about the impact of COVID on the industry and her company, Collins said her company was all virtual to begin with before COVID but that once a year they had an annual gathering in-person.

"Once a year we gather as a family, and we're training, we're with clients, we're with our suppliers, it's a great event, but we haven't had it for a couple years and it's definitely missing in the fabric of our M&IW family," she said. "We're going to be together again in August and we cannot wait."

In general, she said she sees a lot of optimism in the hospitality industry

"I see a lot of waves of optimism coming into the business travel sector," she said. A protocol of safety and health is still number one, making sure everybody remains healthy."

Collins said employment opportunities are plentiful in the events industry, as there are many different jobs, including audio/visual, creative, graphic artists, floral design, furniture rental, entertainment, speaker management, and others.

"There are jobs available in all these areas as we ramp up," she said. "And everybody's looking for workers to join their teams."