Huskies Unite to Support the Gender and Sexuality Resource Center


By Eva Richards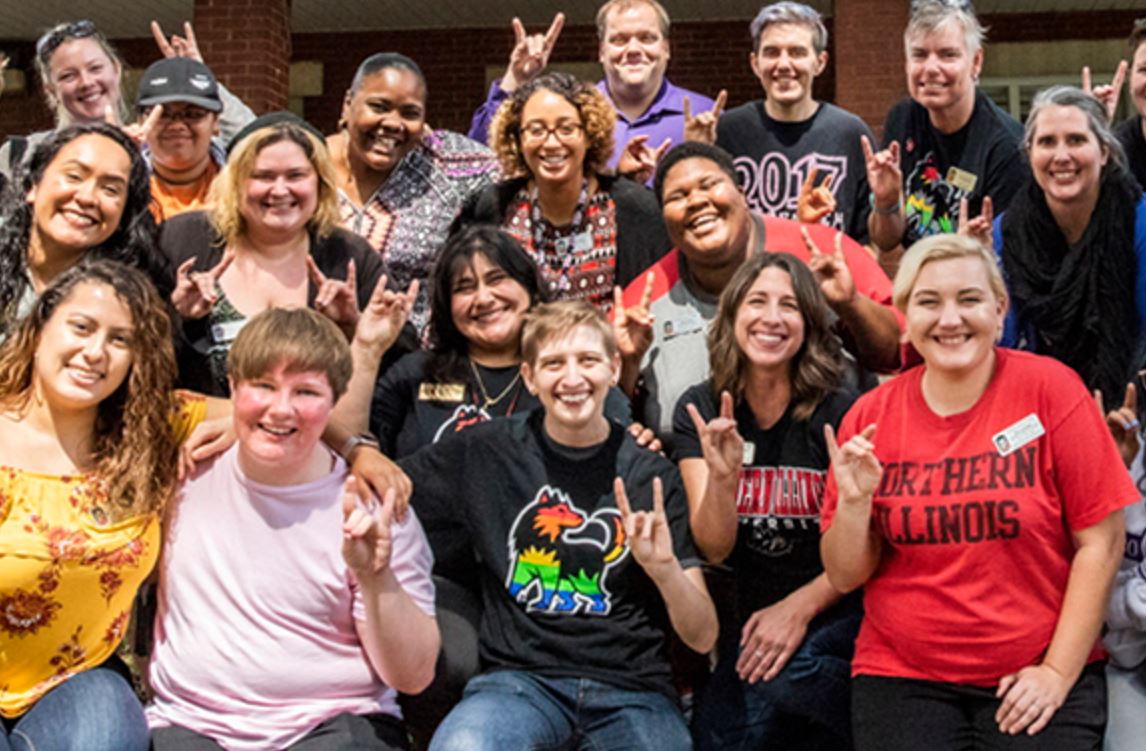 Support the GRSC during our Huskies United day of giving on June 22-23.
Ariel Owens, '16, assistant director of women and gender programs, knows just how important support for the Gender and Sexuality Resource Center (GSRC) can be.

"For many students, the GSRC is one of the first places on campus—and sometimes in their lives—where they feel comfortable to be their authentic selves," she said. "Amazing things happen when students feel confident enough to step into their own power!"

The center offers students a home away from home—inclusive of gender and sexual identities—and is committed to helping students find resources and support to enhance their campus experience and academic success. Celebrating all identities, with a social justice and collaborative mindset, the center honors experiences of those with historically marginalized identities, and multiple/intersecting identities.
In addition, the GSRC contributes to NIU's core value of diversity, equity, inclusion, and it helps build supportive spaces around campus where students can be their whole selves.

The center's leadership is keen to make more people aware of its significant work on campus and the positive difference its presence has on students.

After earning her bachelor's degree in English, with a certificate in women's and gender studies, Owens went on to earn her M.S. in higher education leadership from the University of Wisconsin-Whitewater before returning to be a part of NIU's GSRC.

"I returned to NIU for the opportunity to be part of social justice work on a college campus," Owens said. "I was a very involved student leader during my time at NIU, and I learned just as much outside of the classroom as I did in class. I wanted to contribute to other young people's college experiences in a positive way and to join a group of professionals who were dedicated to advocating for students, especially those with marginalized identities."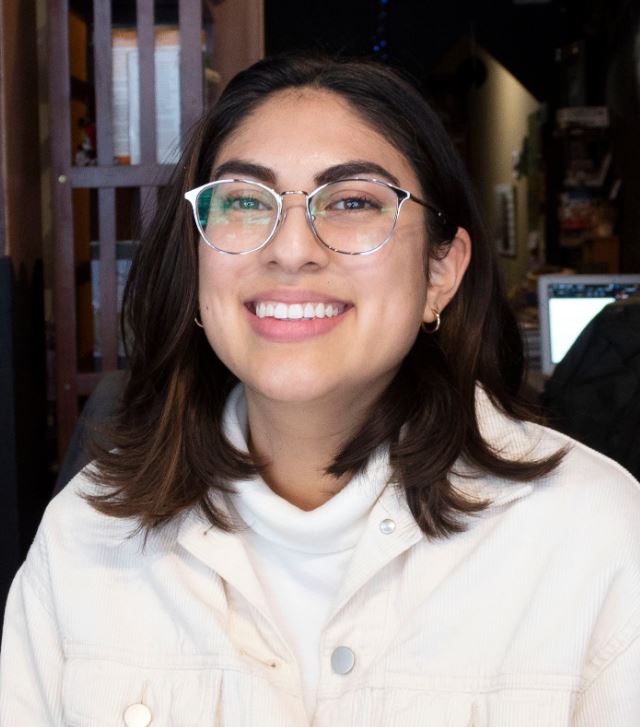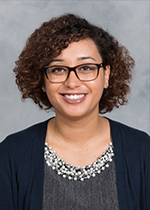 Elizabeth Quirarte (Left) and Ariel Owens (Right)
Owens is most proud of the center's commitment to partnering with its fellow cultural resource centers and areas, such as the Center for Black Studies, the Latino Resource Center, the Asian American Resource Center, and the Office of Undocumented Student Support. This helps to create spaces and offer programming that is inclusive of students who hold multiple identities.

Elizabeth Quirarte, who earned her psychology degree from NIU in 2019, is a graduate assistant at the center while pursuing her master's in school counseling.

"I wanted to work at the GSRC because the experiential knowledge gained from working with diverse populations, specifically LGBTQ+ students will better prepare me for my future career as a counselor," Quirarte said. "The best counselors are empathetic, sensitive and understanding. Hearing students' stories has helped me be more culturally competent."

Quirarte has seen firsthand how students have benefited from the programs at the GSRC.

"I oversee a group of students who are part of Speakers Bureau, an educational service provided by the GSRC," Quirarte said. "The Speakers Bureau is made up of volunteers who identify as members of the LGBTQ+ or straight ally community who speak in classrooms, residence halls and other organizations that invite us to speak. By sharing their personal experiences, others gain a better understanding of LGBTQ+ people and are able to replace stereotypes with real stories."

Students who belong to this group have shared with Quirarte how speaking openly about their identities has helped them build self-confidence and stronger speaking skills and allowed them to make new friends.

"I have had students tell me 'Speakers Bureau is the involvement I am most proud of,' and 'I was questioning my sexuality in a time when making connections to other people was really hard. Going to a Speakers Bureau panel helped put me on the right path.'" Quirarte noted.

Huskies who support the GSRC during Huskies United can rest assured that their giving will help expand the center's retention initiatives for women of color and will also support building a summer program to impact LGBTQ+ student success at NIU.

"I think alumni should donate to the GSRC because their contributions will help us continue to support individuals with marginalized and intersectional identities," Quirarte said. "Donations provide students with scholarships and educational opportunities. Funding will contribute to events, supplies, awareness and programs."

Both Owens and Quirarte regret that they never visited the GSRC in their college days. Funding, they say, will help bring more awareness to the center and help students find the resources they need more easily.

"During undergrad, I never visited the GSRC, even though it was located right across the street from all my psychology classes. I honestly didn't know it even existed. I really regret having missed out on all of the programs, resources, and friendships I could have made, if I had only known about it back then," Quirarte said.

For more information on Huskies United, please visit the website: https://dog.niu.edu.
To sign up to become a Huskies United ambassador, please visit this website: https://dog.niu.edu/giving-day/56762/signup.
If you have questions about becoming an ambassador, please contact Liz McKee, M.S.Ed. '14, at Lmckee@niu.edu.