Howard Hill, '80, Founding Member of Black Alumni Council, Continues To Give Back to Black Students As Mentor, Advocate


By Tony Scott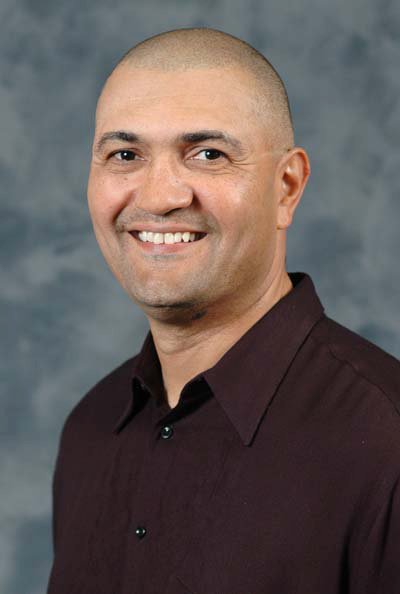 Howard Hill, '80, continues to be a mentor to Black students after founding the Black Alumni Council
Growing up in the Park Manor neighborhood on Chicago's South Side, Howard Hill, '80, didn't have much in the way of material possessions. But a supportive family and community, along with a powerful life-changing gift from a neighbor who was a literary legend, put him on the path to success.

A founding member of the Black Alumni Council, Hill is grateful to this day for the help he received in attending Northern Illinois University, and for decades he has given back to NIU both as a mentor to and powerful advocate for Black students as a BAC member. His commitment to NIU students has remained steadfast even as he built his career as a successful accountant.

Hill didn't have enough money to attend NIU, but legendary poet Gwendolyn Brooks was his family's neighbor, and she provided scholarships to Hill and a group of high school students she mentored from his block so they could attend college. Hill said the gift from Brooks was an incredible blessing, but that Black students should not have to rely on acts of charity to get a college education.

"This is part of my responsibility," he said. "So many people fought, sweated and died for me to have the opportunity to attend NIU, I must preserve and improve that opportunity for others of all stripes in the future, but especially Black students who have been disenfranchised in many ways but none more impactful than the ability to graduate from and attend college. I would not have completed my education at NIU if not for our neighbor Gwendolyn Brooks. However, Black students should not have to rely on serendipitous acts of kindness in order to complete their education. We need to make sure that Black students are afforded every support available in the community, educationally and financially to complete their education. My participation at NIU is to be a voice to assure that education becomes a reality."

Hill said his father wasn't in the picture during his childhood, but said he was raised by his mother, along with his grandparents, six aunts and uncles and "a boatload of first cousins," along with friends and neighbors. He attended Chicago Public Schools, including Lindblom Technical High School, a magnet school. Hill said he had a great childhood, playing sports, working after school jobs, had fun with friends and became active in politics, community development and the Civil Rights Movement.

"I went to a very good high school, but was not a great student, with jobs, responsibilities, and inner-city distractions," he said. "My guidance counselor knew my ability and got me into the CHANCE Program."

Hill lived with a good high school friend when they got to NIU, and he knew several of his classmates also attended NIU. He lived in Stevenson Towers South and then later an apartment above a laundromat near Greek Row and the Red Lion Inn.

Hill was highly engaged while a student at NIU, becoming president of the Black Student Union and Black student liaison to then-University President William R. Monat. In 1980, Hill was crowned NIU Homecoming king.

"I loved the Black Choir, Black theatre workshop, bowling and movies at student center, football and basketball games, softball and football pickup games in front of Stevenson South, parties in the dorms and the student center, East and West Lagoon parties," he said, recalling the good times at NIU.

Hill counted many mentors during his time at NIU, including accountancy professor Patrick R. Delaney; business law professor Harry Wright; accountancy professor David Keys; accounting professor Donald Kieso; Philip T.K. Daniel, director of the Center for Black Studies; Willard Draper, director of student housing; and McKinley "Deacon" Davis, founder of the CHANCE Program.

"These people helped shape my thinking and instilled confidence into me that was needed to help me succeed at NIU and beyond," Hill said. "They were all integral in me getting my degree in accountancy and finance and becoming a CPA."

Following his graduation from NIU, Hill helped found the Black Alumni Council. He said it was important to develop a group of Black alumni that would be connected to NIU in every way.

"Our mission from the beginning was/is the recruitment, retention and graduation of African American students from NIU," he said. "The mission manifests itself in many ways from scholarships to mentoring to campus participation, to faculty and staff searches to advocacy to policy changes and initiatives, to alumni engagement."

Furthering his impact on NIU students, Hill worked with the College of Business to establish a Black alumni mentoring program for Black business students.

"I met with the heads of the departments within the college and gained their support," Hill said. "We developed a plan to work with students, alumni, faculty, staff and the college itself. We have since created a Black Alumni mentoring program of 70 alumni who mentor current students. That program has brought many Black alumni back to the COB to speak and work with the college on recruitment, internships and employment of students. It has also spawned Hispanic and Asian alumni mentoring programs as well."

Hill and the Black Alumni Council continue to work with leaders across campus to bring mentoring programs to students. Hill said he wants to continue to open opportunities for Black students to get a college education.

Hill encourages alumni to continue to be involved and help benefit students, even if it takes a little effort.

"We all have a responsibility not on the level of Dr. King," he said. "But if we all gave and participated a little it would not require as much of those who work to create change and keep our institutions vibrant and diverse in our country, the richest most powerful in the history of the world."

Hill said he tells students to make education their priority, and that it is life changing.

"I just spoke to a political science class and the Black Business Student Association, and I always tell students your first responsibility is to study hard and get the education you came to NIU to get," he said. "If you want to be active in politics or the community that is great, but second to your education because your degree is going to transform your life. The number one thing they can do is to read the information that is going to be covered in class before you attend the class. This will increase your grades by at least one letter. Go to class and study at least three hours a day, seven days a week. Work hard, have fun and make the world a better place."