Huskies Unite to Bring Awareness to the Latino Resource Center


By Eva Richards

The Latino Resource Center serves as a "home away from home" for many students.
As NIU looks toward its upcoming Huskies United day of giving on June 22 and 23, it makes sense to invest in the areas that are expanding the fastest.

"The Latino Resource Center (LRC) is serving a growing population, and we would like to create a robust community where every single student learns and engages with our center," said Luis Santos Rivas, the center's director. "At the LRC we worked to make the students feel that we are their home away from home, creating a sense of belonging."

The center's goals are threefold, Santos Rivas says. First, the LRC wants to attract the best and brightest Latino students. Second, it strives to provide the support Latino students need to get to graduation. And third, to help Latino students find their place in the world where they will put the knowledge they gain at NIU to use, fulfill their life dreams and make a positive difference in the world.

The center meets its goals is by providing an extensive array of exciting events, practical programs and relevant resources for students. Leadership helps students obtain financial aid and connect to peer mentoring and tutoring for tough classes. The center also organizes events to promote and celebrate Latino culture, which facilitates internships and community service projects and introduces students to organizations and other opportunities that can develop leadership and career skills.

"Our programs and events are designed to fulfill student needs through engaging them in our social, academic and cultural activities," Santos Rivas said. "We want to help students transition from high school or college to (the) university environment. We work on breaking the 'Imposter Syndrome,' a common phenomenon where students think they cannot make their dream of completing their studies come true through feelings of unworthiness."

The LRC promotes a social justice agenda and an inclusive environment where Latina/o/x students at NIU are recruited, retained, empowered and advanced. The center achieves this mission by offering mentoring programs, leadership programs, peer support groups and academic advancement programs—all of which would be supported through donations to the LRC during Huskies United.

"Every semester we celebrate Latino Graduation (LG)," Santos Rivas said. "The LG is a family event where students have the chance to thank their loved ones and show their appreciation. It is very emotional and satisfactory to hear firsthand from some students about their appreciation. They often share how their lives were changed, thanks to the LRC. In addition, after graduation, students keep in contact with us letting us know about their professional lives."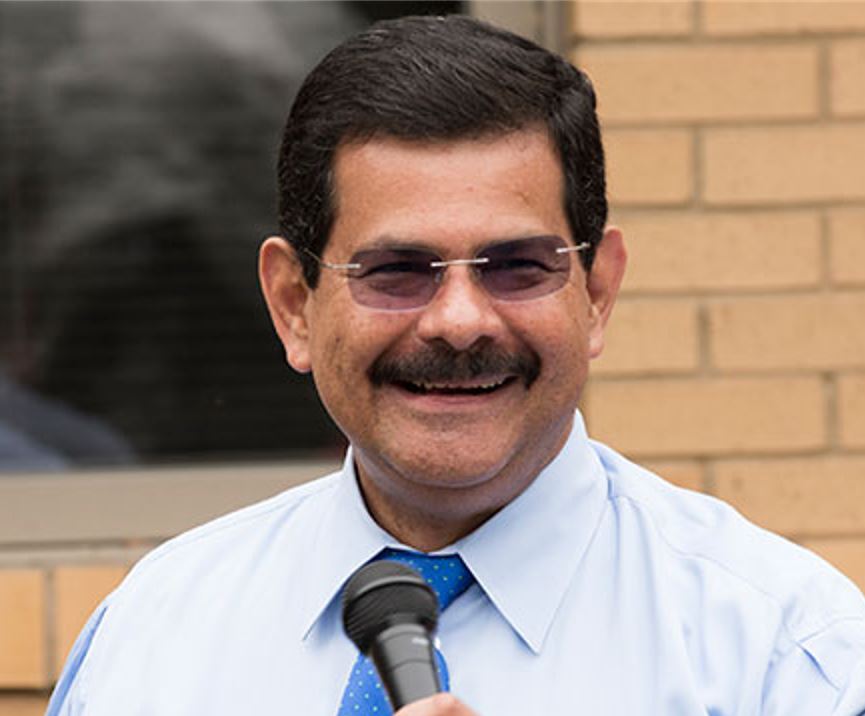 Donations can help further in changing people's lives. While some students cannot afford to get a degree, due to lack of funding, the LRC offers the Adela de la Torre Latino Honor Society, thanks to private donors. This society awards scholarships to alleviate the financial burden that some students experience while at NIU.

"Most recently, we celebrated the Honor Society's 10th anniversary, and we found some very encouraging stats about the work we do at the LRC," Santos Rivas said. "Ninety-six percent of the inductees returned to NIU the following year, while 92% of the inductees have received degrees, among those who have had time to graduate. In addition, 22% of inductees have continued to graduate school at NIU."

With designated donations during NIU's day of giving, the LRC will be able to invest in even more student's dreams.

"With continued funding, we will be able to create and support different programs at elementary-, middle- or high school-levels, planting the seeds for them to pursue a higher degree in any field. We are constantly working toward the retention and completion of our students," Santos Rivas noted.

For more information on Huskies United, please visit the website: https://dog.niu.edu.
To sign up to become a Huskies United ambassador, please visit this website: https://dog.niu.edu/giving-day/56762/signup.
If you have questions about becoming an ambassador, please contact Liz McKee, M.S.Ed. '14, at Lmckee@niu.edu.