Kiran Palla, M.B.A. '02, Leads AI Democratization as Industry Executive


By Eva Richards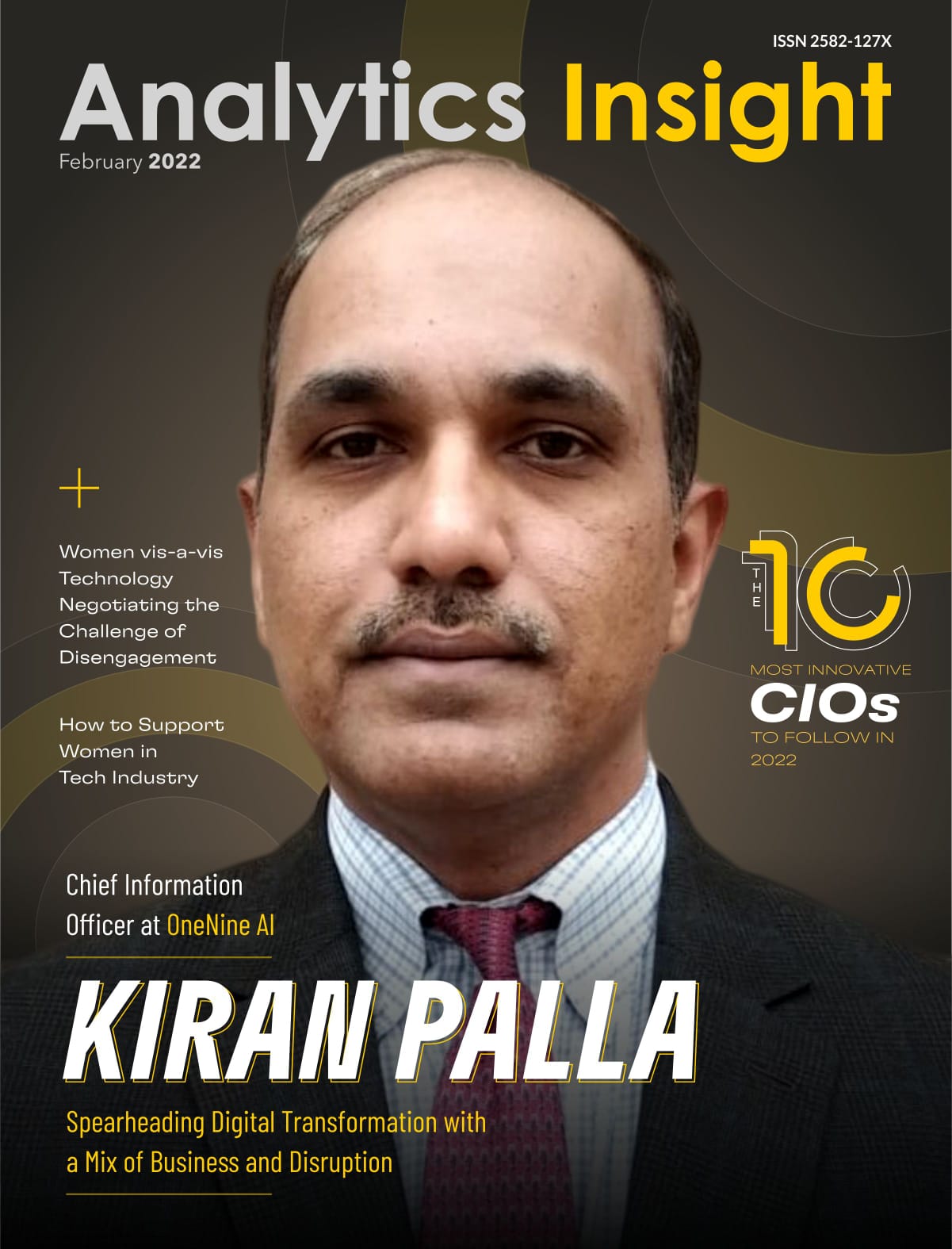 Kiran Palla, M.B.A. '02, credits his education at NIU with changing his perspective on life and making him stand out in the IT industry.
As the Chief Information Officer (CIO) of OneNine AI, Kiran Palla, M.B.A. '02, often did the work sometimes imagined in science fiction films, paving the way for artificial intelligence breakthroughs in the decades to come.

"At OneNine AI, I managed product engineering teams and took care of operations. We also took the platform to Amazon, Azure and Google Cloud Marketplace and built massive partner networks. The goal of this platform was to make artificial intelligence and machine learning affordable to average person," he said. "The next three decades of innovation will be primarily driven by AI, and we will see AI everywhere. Making this no-code platform cost effective will bring tremendous value."

To do this, Palla scaled a state-of-the-art artificial intelligence and machine-learning Software as a Service (SaaS) platform to be used by large organizations with many employees. OneNine AI also partnered with Columbia University and the New Jersey Institute of Technology, while offering free trainings to undergraduate students.

In the last few weeks, Palla has taken a new role, as senior advisor to the associate chief information officer for the U.S. federal government. In this new executive-level role, he will be responsible for providing technical analysis, guidance, and expertise to ensure IRS IT delivers world class architecture, network engineering, and infrastructure services to advance the end user and network infrastructure. He represents the ACIO to ensure existing and future user and network service activities are performed in accordance with the organization's vision for modernization. He looks forward to bringing all he has learned in his corporate work to federal government.

All this focused success has not come without a lot of hard work. Palla grew up in south India and always had a passion for unique storytelling and strove to create his own extraordinary story.

"I stood out in my extracurricular activities, like building model automobiles, simulation of space expeditions and charity work where I gave time back to society," he said. "After earning my bachelor's degree in engineering from KL University and a master's degree in computer science from New York Institute of Technology, my career just took off with excellent opportunities in project management and in human resource management."

Still, after working for five years, Palla felt the need to have a business management degree, as most of his career revolved around entrepreneurship development.

"NIU offered an excellent e-M.B.A. program, with weekend classes and, in no time, I signed up for the program," Palla recalled. "The experience was phenomenal with group case studies, international exposure, and state-of-the-art teaching in accounting, finance and labor law."
Palla notes that the program not only taught him valuable skills, but it also changed his perspective in life and changed his mindset about professional finance management. He believes this mindset has made him stand out in his career.

"Every sentence I write now and every presentation that I make has been directly influenced by the M.B.A. program, even after 20 years of completion," he said. "After leaving NIU, Palla began his own consulting firm, AVS Consultants, Inc. During the last two decades, he has worked as a consultant for large companies in corporate America, while also developing a passion towards college preparation programs for high school students. In 2019, Palla started an online academy helping hundreds of students in college prep by providing a unique extracurricular platform to build their holistic profile for college admissions, called AVS Academy.

For all this work, Palla has been recognized for his influence in the IT industry, recently being featured on the cover of Analytics Insight magazine.

"The article means a lot to me because it tells my true career story and my evolution as multi-talented executive in information technology," Palla said. "The magazine cover page and article went viral, and I made several global executive connections and established virtual mentoring sessions for future upcoming leaders."

Palla notes that his IT work calls for high energy and constant critical thinking.

"I deal with real-life problems that impact hundreds of citizens," he said. "My current role is extremely critical, as it is related to public service, and some of the decisions that I advise could bring huge change. Over a period of three decades, I have seen several phases of the IT revolution, and I am providing excellent support to the next generation as they become true innovators and leaders."

When reflecting on the experiences that got him where he is today, NIU is at the top of the list.

"My NIU experience has become part of my DNA. What I learned at NIU I practice every day, whether it is communication, decision-making, influencing or working for the greater good," he said. "Because of my education, I am able to ask simple questions to professionals, like 'what is the value-add, the bottom-line, or the tangible result?' These questions make others think about the overall value of what they bring to the table, and this kind of thinking has really influenced my success."