Dawn Raftery, '98, Leads Communications at Shriver Center on Poverty Law


By Eva Richards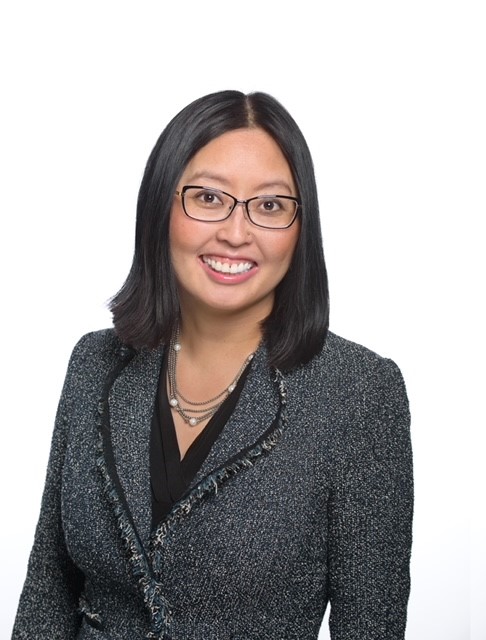 Dawn Raftery, '98, strives to put people first in her work as vice president of communications at Chicago's Shriver Center on Poverty Law.
Ever since her graduation from NIU with an English degree in 1998, Dawn Raftery has been on a mission to use her storytelling skills for good.

"Stories are what inspire me each day," Raftery said. "I started my career in journalism because I'm a storyteller at heart. I grew up loving books. I filled notebooks with my own stories and poems. I even wrote my memoir in second grade."

From her early days as a local newspaper journalist to subsequent community-focused communications roles in nonprofit and government spaces, she has used the written word to change people's hearts and minds about important topics, such as bias in the classroom and equitable access to parks. Growing up as a Korean American adoptee in America, Raftery understood that some groups were unfairly marginalized in our society.

"Stories are one of the best tools for sharing ideas, connecting people and fostering empathy," she said. "Both as a newspaper editor and a communications leader, I have seen how a compelling narrative can drive action."

Today, after a nearly 25-year career in communications, Raftery is the new vice president of communications at the Shriver Center on Poverty Law in Chicago.

Leading organizational efforts to communicate the Shriver Center's vision, values and accomplishments to diverse constituents, she will oversee areas that include brand strategy, message development and public relations.

From litigating and shaping policies in Illinois to training and convening multi-state networks of public interest attorneys, the Shriver Center works with and for low-income communities to make equal justice and economic opportunity a reality, while fighting for economic and racial justice. Over its 50-year history, the center has secured hundreds of victories with and for people living in poverty in Illinois and across the country.

"Policies and laws that create and perpetuate poverty and racial inequity are written into the fabric of our nation, and changing the narrative about poverty and race is critical to the Shriver Center's advocacy," said Audra Wilson, President and CEO of the Shriver Center. "I'm thrilled to have a leader of Dawn's caliber in this important role."

Raftery brings decades of experience working for government, business, the media and nonprofits. Most recently, she oversaw media relations, digital and social media, content development and creative design at the Chicago Metropolitan Agency for Planning, the regional planning agency for the seven counties of northeastern Illinois. Before that, she directed communications at StriveTogether, a national network focused on equitable education and economic mobility, and led communications and rebranding efforts at IFF, the largest community development financial institution in the Midwest.

Education played a huge role in molding Raftery's eventual career.

"My time at NIU was formative in shaping the purpose-driven, equity-focused communication leader I am today," she said. "I majored in English because it gave me the opportunity to do what I love best—read and write. Analyzing and discussing some of the greatest works in literature helped to develop my critical thinking and creative writing skills. One semester, I had an English professor, Sean Shesgreen, who championed 'clear, concise, and vivid' language—his motto has influenced my approach to creating content ever since."

Being exposed to different viewpoints helped to shape Raftery's outlook on the world around her.

"In college, even though most of the authors we studied were white men, I was fortunate to be assigned books like 'The Bluest Eye' by Toni Morrison, 'Invisible Man' by Ralph Ellison, and 'The House on Mango Street' by Sandro Cisneros," she said. "I also minored in women's studies to learn about feminist theory, women's history and the intersections of gender and society. These stories and lessons changed my perspective in countless ways."

While at NIU, Raftery also worked at the Northern Star, sharpening her skills as a writer and editor. After graduating with a bachelor of arts degree, she spent 10 years in Chicago's western suburbs at The Doings, where she began as a beat reporter and rose through the ranks to become the flagship paper's top editor.

After working her way up in the nonprofit sector, Raftery is excited to lead strategic communications for an organization that's fighting for a future free from racism and poverty.

Many of the Shriver Center's top issues—fair work at a living wage, access to health care, the right to safe and stable housing, and support for immigrant communities—are causes she has cared about throughout her youth and adult life.

"Laws and policies — and the institutions that apply them — should put people first," Raftery said. "And I feel a personal stake in a better world for marginalized people. My passion for racial equity and justice is grounded in my lived experience as a woman of color and Korean American adoptee. That knowledge informs how I approach and advocate for diversity, equity and inclusion."

Raftery notes that she is a perpetual learner, with a deep curiosity for the truth that guides her when communicating about the injustices she sees in the world.

"My favorite word as a kid was 'why,'" she said. "I believe in seeking the truth, telling the truth, and speaking your truth. Authenticity is a pillar of strategic communications. As the vice president of communications at the Shriver Center, I'm committed to centering equity while raising brand awareness, increasing support and building a storytelling culture around racial and economic justice."