Dr. Tiffany Victor-Castleberry, '02, Joins NIU Alumni Association Board


By Eva Richards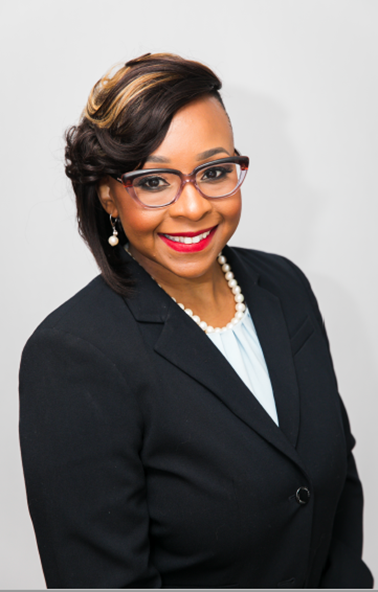 Dr. Tiffany Victor-Castleberry, '02, joined the NIU Alumni Association Board of Directors in July 2022.
For Dr. Tiffany Victor-Castleberry, '02, her time pursuing her bachelor's degree in media studies at NIU was the start of something special.

"NIU makes you feel very comfortable when you come to campus," she said. "It's warm and welcoming. There is an innate energy, and it makes you to want to stay connected with those you meet. NIU also bridges gaps and embraces students from different cutures, allowing deeper bonds to build in this family-oriented environment. Then, they keep these long-lasting relationships forever."

She notes that NIU's familial feeling is not something a student can count on at any university. Her time on the DeKalb campus made an enormous impact on her career trajectory.

Growing up in Matteson, Illinois, Victor-Castleberry wanted to follow in her father's footsteps, becoming an accountant. Having been an athlete in high school, she not only chose to pursue accounting at NIU, she went on to make NIU's cheerleading team, and ran with the University's inaugural track team.

"From the moment I hit campus, I was coined the 'social butterfly' because I never met a stranger," she said. "I loved NIU from the moment I got there."

Pledging Delta Sigma sorority helped her to meet lifelong friends and allowed her to volunteer in the community, which made a big impression on her.

"We volunteered at local nursing homes, schools and surrounding underserved areas in DeKalb," she said. "I was engaged on campus, and I never regretted any of my time at NIU."

Over time, however, Victor-Castleberry felt accounting was not the right fit for her. She decided to take a different direction, but she was torn between two paths—healthcare and communications.

"I always saw myself as a television news anchor, so I decided on media studies within communications," she said. "I enjoy talking. I really thought I would be on Channel 7 Eyewitness News in Chicago. I remember in one course, my professor, who had been a news anchor, told me that I would have to start by living in small towns as a news anchor, working my way up. I knew that would not be for me. I had to figure out something where I could get to the heart of the work quickly."

Her true path became clear one day when she was working out at Huskie Stadium.

"My teammate had a major flare of Lupus while we were training," she said. "At that time, we didn't know what was going on with her, but now we know it is Lupus. She was on the track, and she fell down and had an episode. To get help, I ran from the track into the stadium to get our athletic trainer to help her. That incident affirmed my chosen path of healthcare. I was so passionate about making sure she was okay and very intrigued by why this was happening."

Victor-Castleberry finished her B.S. in media studies, but while in her last year, she began taking some science courses to further fuel her passion for healthcare. This decision eventually landed her in the healthcare field.

Since leaving NIU, Victor-Castleberry has earned her M.S.N. degree from the University of Phoenix in 2011 and her Doctor of Nursing Practice with an emphasis of Health Systems Leadership and Informatics from University of Illinois-Chicago in 2020. She built a successful career in healthcare leadership, previously holding the roles of director of discharge planning and utilization review for UI Health in Chicago, as well as interim director of transitional care at Mercy Hospital and Medical Center in Chicago. Until recently, she was employed as the executive director of case management/social work for Aging Adult Services & Spiritual Care at Stanford Health Care in Palo Alto, California. Last month, however, she took a new role as vice president of population health and care management at Atrium Health in North Carolina.

"In this new role, I will be developing, aligning and executing clinical care management and related services for the greater Charlotte region," Victor-Castleberry said. "Also, I will be facilitating care redesign that engage care teams, innovates the care model, drives high-value care, and improves health outcomes."

Victor-Castleberry has an unwavering lifelong commitment to play a significant role in the healthcare delivery system, using her 13 years of learned and utilized best practices. Her hands-on leadership approach, as well as her skills at motivating and collaborating while optimizing productivity/efficiency and resources, has garnered colleague and patient respect.

This month, Dr. Tiffany Victor-Castleberry, '02, joined the Northern Illinois University Alumni Association Board as one of its newest members. She looks forward to bringing her skills to the table. For instance, she has experience with contracting, overseeing lean project management initiatives, leading fundraisers as a committee co-chair, and serving as a leader for adolescent groups, to name a few.

"I want to understand the historical accomplishments of the board to best contribute to future initiatives," she said. "In this time when it's so important to emphasize diversity, equity and inclusion, I want to bring our diverse graduates into our alumni association and help them to give back to the organization. I want to bring awareness to the association because I don't think all our diverse graduates are aware of the opportunities available in the association."

Throughout Victor-Castleberry's career, she has always been involved in volunteering and mentorship, stating "It's never about me. It's always about the growth and potential we can nourish in others."

"I feel called to do work for others. Giving back to NIU is an ultimate honor for me to be able to support any advancement of NIU that I can," she said. "I am also on the board at University of Illinois-Chicago. Giving back to the academic institutions that gave so much to me means a lot. I want to serve as an example, showing students, 'Those who look like me, and those who don't, can achieve their dreams, too. I am an African American woman from the Chicago suburbs, and I want to serve as an example of what hard work, discipline, sacrifice and dedication looks like. Most importantly, I want to model these important attributes for my 7-year-old daughter."