Quito and Galapagos Islands Exploration

Dates: Jan. 16-25, 2023
Trip Details
Boulder-like giant tortoises, diving marine iguanas, waved albatrosses taking flight and waters filled with tropical fish and sea turtles provide an amazing adventure for travelers who love observing wildlife in their natural setting. Stroll among the sea lions basking on sandy beaches and learn about the water-dwelling creatures and the land animals from a conservation expert on this unique tour.

The Galapagos Islands is a volcanic archipelago in the Pacific Ocean, considered to be one of the world's foremost destinations for wildlife viewing. Its isolated terrain shelters a diversity of plant and animal species, many found nowhere else.

Highlights of this trip include: Otavalo indigenous market, Quito historical Old Town, Highlands Tortoise Reserve, Mosquera Islet, Santiago, Rabida, Isabela, Fernandina and Santa Cruz Islands, Nambillo-Mindo Cloud Forest and cruising on board the Galapagos Legend.

Deck levels and pricing:
• Standard Plus Cabin: $5,845 per person, double occupancy. Single Supplement, $1,380.
• Junior Suite Cabin: $6,145 per person, double occupancy. Single Supplement, $1,660.
• Balcony Suite Cabin: $6,595 per person, double occupancy. Single Supplement, $1,840.

To secure your reservation, a deposit of $1,000 per person must be submitted in the form of a check made out to Alumni Association Travel Program LLC. The Information and Consent Form also needs to be completed and returned. The form can be filled out and returned via email or fax (815-753-0278), or it can be mailed in with your deposit.
This trip is SOLD OUT. Please contact the Alumni Office at 815-753-1512 to ask about the waitlist. Thank you for your interest in our travel programs.
Details...
The trip includes:
• Round-trip airfare from Chicago.
• Accommodations and ground transportation.
• All meals while cruising and two additional lunches.
• Five nights in Quito, Ecuador and four nights onboard M/V Galapagos Legend.
• Galapagos National Park Tax and Quito Migration Control Card.
Dates: Jan. 16-25, 2023
Cost: From $5,845 per person
Click here to download the trip brochure.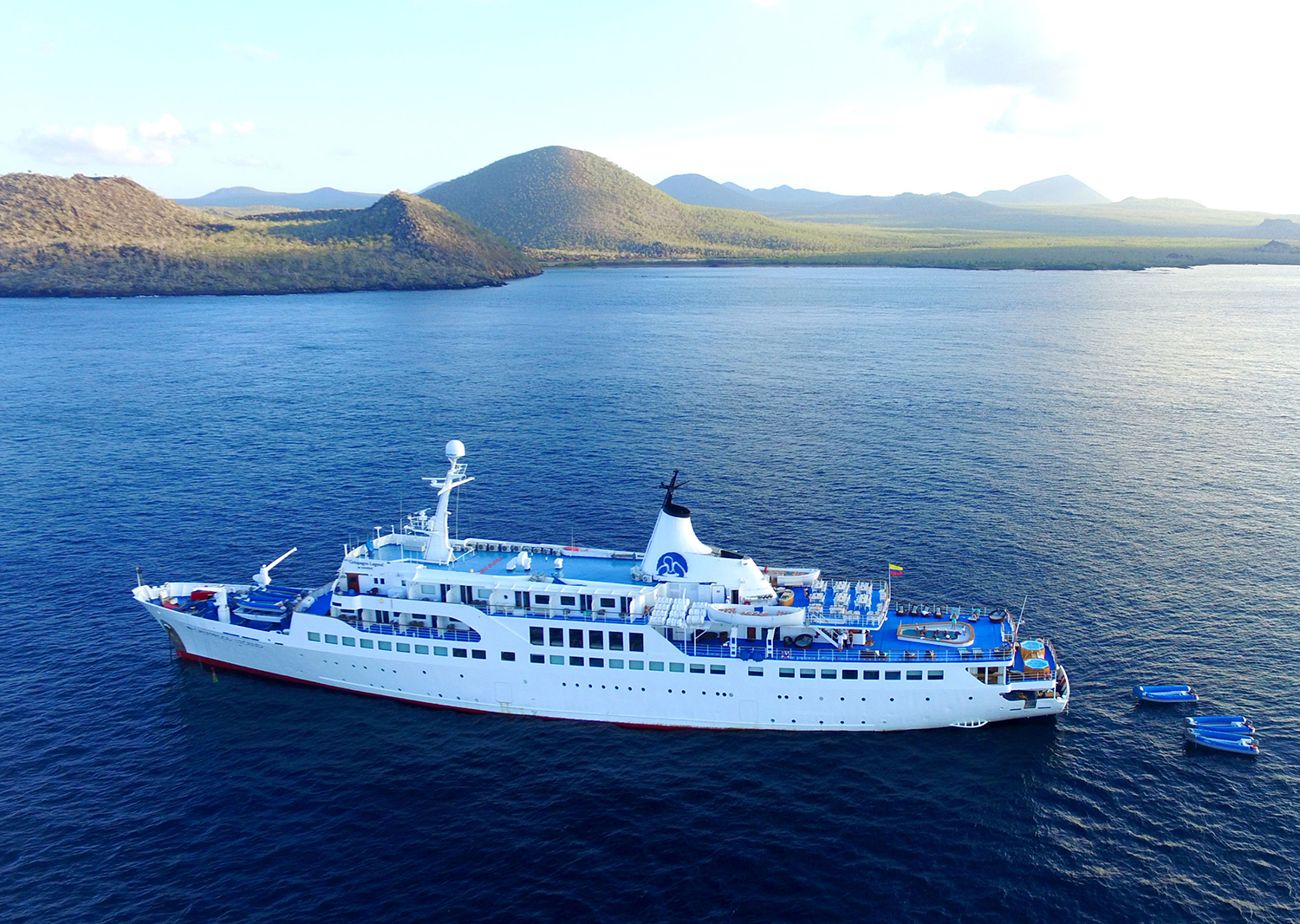 Prepare for your trip with travel insurance. Travel insurance is very important to protect your trip investment. Please review the recorded webinar "Travel Insurance: What You Need to Know for Your Next Trip," prepared by our partners at USI Insurance Services, for more information on travel insurance.