If you missed the Abercrombie & Kent webinar, click below!
(If a passcode is needed, please use: N8!Ov%#h)
Arctic Cruise Webinar Recording
Arctic Cruise Adventure: In Search of the Polar Bear

Dates: July 16-31, 2023
Trip Details
Explore the Arctic on an all-encompassing expedition in search of the mighty polar bear. Travel alongside knowledgeable experts intimately familiar with the region, seeking out the sea bear in the Svalbard Islands and discovering the starkly beautiful lava fields and ice caves of Iceland's Westfjords. Experience this thrilling destination through numerous guided shore landings and active excursions.

We will cruise for thirteen nights aboard the luxurious 'Le Boreal' ship through the Arctic's wildest regions, exclusively chartered by Abercrombie & Kent (A&K), beginning in Oslo, Norway. Enjoy active exploration of the Arctic's varied landscapes, from Zodiac excursions through ice floes to epic volcanic hikes, all under the guidance of an award-winning expedition team.

Highlights of this trip include cruising the remote east coast of Greenland, visiting the Inuit village of Ittoqqortoormiit, touring the renowned Husavik Whale Museum in North Iceland, and seeing diverse wildlife, such as musk oxen, humpback whales, Arctic foxes and polar bears.

A very special added feature will be cruising with NIU professor of micropaleontology Dr. Reed Scherer. We will learn of his longtime working research in the Arctic and polar regions.

Cost: From $18,490 per person, double occupancy.


To secure your reservation, a deposit of $2,500 per traveler must be submitted to Abercrombie & Kent. For reservations, contact Deana Guarino at dguarino@abercrombiekent.com or call 630-725-3400 x356. The Information and Consent Form also needs to be completed and returned. The form can be filled out and returned via email or fax (815-753-0278), or it can be mailed to the address on the form.

Prepare for your trip with travel insurance. Travel insurance is very important to protect your trip investment. Please review the recorded webinar "Travel Insurance: What You Need to Know for Your Next Trip," prepared by our partners at USI Insurance Services, for more information on travel insurance.
Details...
The trip includes:
• Pre-trip assistance.
• Informational packet.
• Alumni staff assistance for a worry-free travel experience.
• Arrival meet-and-greet, along with a short, escorted walk from the airport to the Radisson Blu Airport Hotel, Oslo Gardermoen.
• One night accommodation at Radisson Blu Airport Hotel, Oslo Gardermoen, including breakfast.
• Services of tour operator Abercrombie & Kent's hospitality/concierge desk at Radisson Blu Airport Hotel, Oslo Gardermoen.
• All meals as shown in the day-by-day itinerary.
• Welcome cocktail reception, group briefing and dinner (July 17).
• All gratuities for the crew and the A&K Expedition Team, as well as drivers and guides for services as shown in the day-by-day itinerary.
• Sightseeing as detailed in the day-by-day itinerary, including applicable entrance fees.
• Luggage handling and porterage charges for one suitcase per person from airport to hotel and ship, including return.
• Taxes for cruise and included ground services.
• Charter flights from Oslo to Longyearbyen (July 18), including all applicable taxes.
• Lunch and exclusive cruise check-in at Kulturhuset in Longyearbyen.
• 13-night Luxury Expedition Cruise on board 'Le Boreal'.
• All meals and open bar on board 'Le Boreal' (excludes premium wines and champagnes).
• All shore excursions, Zodiac cruises, full lecture and enrichment program, and services of the A&K Expedition Team on board.
• Complimentary expedition parka, backpack, and use of waterproof boots, pants and trekking poles.
• Complimentary Wi-Fi and laundry (eight pieces per person) while on board.
Trip does not include: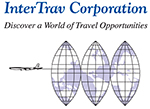 • International air to Oslo, Norway and home from Reykjavik, Iceland. Please contact InterTrav Corporation at 630-377-5840 to book your international air. Flight pricing and schedules will be available beginning the week of Monday, September 26, 2022.
Click here to download the trip brochure.

Dates: July 16-31, 2022
Cost: From $18,490 double occupancy