Ryan Janisch, '04, M.S.Ed. '07, Ed.S. '15, Named Assistant Superintendent for Sandwich Schools


By Eva Richards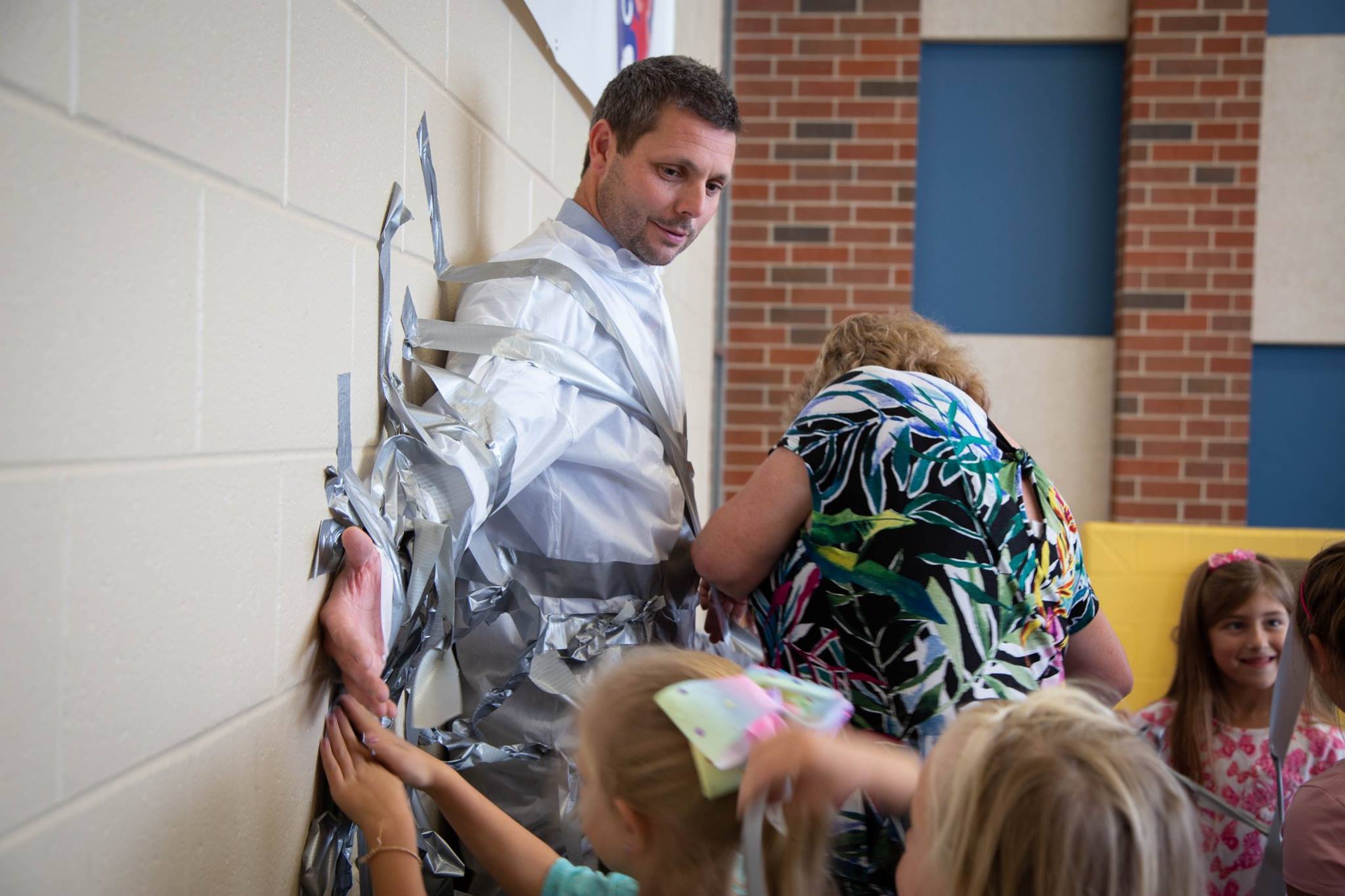 Ryan Janisch, '04, M.S.Ed. '07, Ed.S. '15, is ducktaped to a wall by students as part of a reward for the class who raised the most money during a school fundraiser.
Anyone who has had the chance to see Ryan Janisch in action as a school administrator knows he is enthusiastic about his work.

As the principal of North Grove Elementary in Sycamore, Illinois, for the past 13 years, he is known by students and parents as a fun-loving and good-hearted leader.

"I think I always was drawn to that servant leadership mentality," he said. "I just wanted to help others, and I wanted our kids to be proud of their school. It was never okay to me if the students went to a good school... I wanted them to go to a great school."

Janisch has followed a few simple ideas over his nearly two decades in education.

"This advice has served me well: I lead with passion, I surround myself with great people, then I work hard and take care of others," he said. "This system has led to some pretty great outcomes for us in education. I feel like when you have a vision for what you want, and goals so you know when you get there, you have a better chance of success. Even with all of the challenges of pandemic learning, I think we did a good job of keeping our core philosophy in tact."

The basis for Janisch's collaborative nature came from his time at NIU. He earned his bachelor's in education in 2004, his M.S.Ed. in 2007, and his Ed.S. in educational administration in 2015.

"At NIU, I learned the power of learning from others," he said. "Many of the connections I have had in my education programs are the ones I still call on today when I need help with a project or another opinion."

Janisch also practiced the idea that hard work matters while he studied at NIU.

"I found my stride as a learner while at NIU, and this drive to get better is something that I still practice today," he said.

Practice was something Janisch understood as a child growing up in Belvidere, Illinois. He loved playing all sports, with basketball being his favorite. After high school, he decided play golf for a small liberal arts college for a year before realizing he wanted to follow a different path.

"I wanted to be closer to a girl that I was dating at the time, so I enrolled at NIU," he said with a laugh. "That turned out to be a great decision, as Kristin ('05), and I are now married with three amazing kids. I made some strong friendships at NIU, and I keep in touch with those friends to this day. My time at NIU was the foundation for the rest of my life in terms of a professional career and family."

After earning his bachelor's in physical education, Janisch took a job as a physical education and health teacher at Burlington Central Middle School in Burlington, Illinois. While there, he completed his master's degree in educational administration.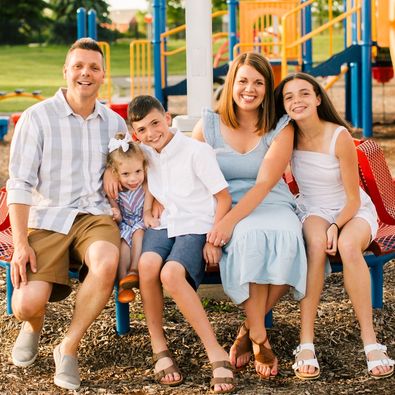 "I just couldn't see myself going to school somewhere else," he said. "So, I enrolled for my administrative program and after my master's degree. NIU has always made me feel at home and my connection to the University was strong. I was always so grateful for the opportunities that I received after my education from NIU."

From there, Janisch was given the opportunity to help open a new building in the district as the dean of students and athletic director at a middle school called Prairie Knolls in Elgin, Illinois. Next, he was hired in the Sycamore School District to be an elementary principal and once again he was tasked with opening a new building.

During his time in Sycamore, he returned to NIU once again to earn his superintendent licensure or degree of advanced study.

"My days as the building principal went by very quickly," he said. "I started my day early making sure we had enough staff for the day. Then I would greet students, do announcements, and follow my calendar for the day. My days would be filled with meetings, evaluations, subbing, visiting classrooms, and assisting students and teachers. Honestly, every day looked different and often went in a different direction than what I had planned. Simply put, it was my job to help others!"

During the last two years, Janisch had the challenge of leading school staff, elementary students and their families through the uncertainty of the COVID-19 pandemic.

"The pandemic time period was certainly a trying time. It was the most difficult few years of my career," he said. "Everyone was just trying their best to help others and to make learning engaging for students. We were using new methods and technology. It was very challenging, but the collaborative process and the grit that educators showed during this time was incredible."

Janisch noted that the entire learning community had to "lean in" for success to happen during times of remote learning and social distancing.

"Probably my proudest moments were the celebrations with teachers and students around learning success," he said. "I am so proud of the culture we built. The collaborative nature of the learning environment was contagious, and it helped everyone grow. Teachers got better, students learned more, and they turned me into a better leader."

After staying on as principal of North Grove Elementary School for 13 years, Janisch recently accepted the position as assistant superintendent for the Sandwich School District 430 this fall. He looks forward to taking on his next challenge, even as the pandemic remains. Janisch credits his wife for her support.

"I have had one amazing partner through all of this time," he said. "My wife Kristin, who is an educator herself, she has been my best professional sounding board for the past 18 years. She has great insight on many current topics and her empathy towards others is most impressive. Our family, with our three children—Layla, Grady and Libby—has been my proudest accomplishment by far."