Authenticity Propels Alumna Tracy Williams, '95, To Success


By Tony Scott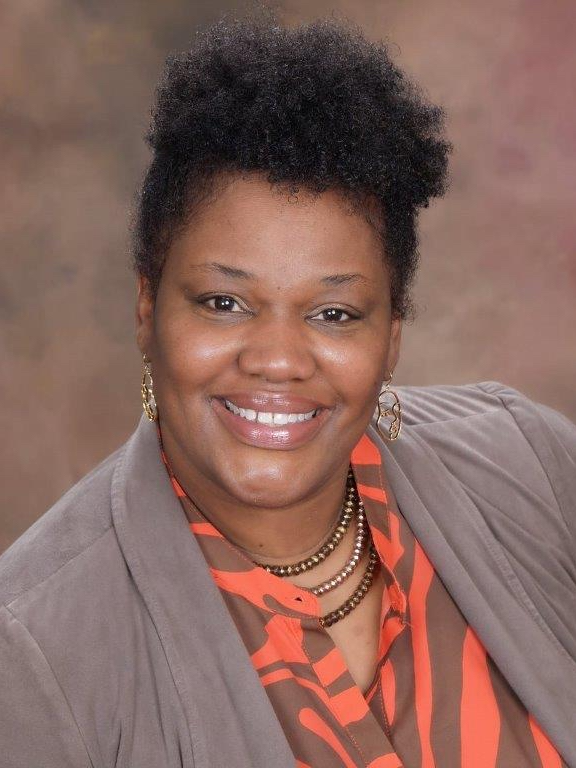 Tracy Williams, '95, was recently hired as president and CEO of YWCA Southeast Wisconsin.
Tracy Williams, '95, had a lot of responsibilities as a student at NIU. In addition to her class load as a full-time student-athlete on a winning Huskie Women's Basketball team, she was a mother.

Williams had been recruited by Huskies Hall of Fame Coach Jane Albright to play at NIU after spending two years playing at Ohio University. When she got to NIU, she found out she was expecting her first son, Eric. Williams said she was initially scared about telling the coaches about her pregnancy since she was on an athletics scholarship, but credits Albright with putting her mind at ease.

"I had to sit down with her and the coaching staff and let them know I was expecting a child," she said. "The first thing (Albright) said was, this has nothing to do with your scholarship, and then I could just breathe after that."

Williams said living her life authentically and being persistent has sent her on a successful path, which led to her being recently hired as president and CEO of YWCA Southeast Wisconsin.

Williams brought more than 20 years of professional experience to the role, including leading, designing, and implementing innovative strategies to promote diversity, equity, and inclusion in systems of higher education, corporations and non-profit, philanthropic, and healthcare institutions.

Williams is happy to be serving an organization in her hometown that's fighting against racism, empowering women and promoting peace, justice, freedom and dignity for all. She was born and raised in Milwaukee's 53206 ZIP code, an area that is known for its socioeconomic struggles; her grandparents migrated to Milwaukee from the South.

"I grew up in an area that is known for a lot of disparities, but I grew up with a very tight-knit family," she said. "My parents did a great job with me and my siblings."

Williams, who has two sons and two daughters, has a sister and two brothers.

"My parents were working class, but they made sure we had exposure to pretty much everything, from dance to athletics, and at the root was our faith and being tied in with our church and our community," she said.

Williams said her parents instilled in her the idea of finishing what you start. She said her parents didn't define going to college as a path for their children, but they wanted them to finish school.

"They just wanted us to experience as much as possible and they supported our choices," she said.

Williams said her father was at every game, helped her practice and taught her about the game. She said her family is very athletic – her brother played college football and her nephew is a professional boxer. But she was the only woman in her family who went to college for athletics.

"We have a very athletic family, but I am the only woman who went this particular route, so it was very new for me," she said.

She recalled, "By the time I entered high school, I was six feet tall, and never played basketball in my life, and my father said, 'you're getting tall, you want to try it?' The high school coach predicted I would get a scholarship, and so did my father, and that's what ended up happening. I was highly recruited by my senior year, and NIU was one of the schools."

Williams initially played for Ohio University for two years before transferring to NIU.

"I was super homesick," she said.

Williams ended up playing on an NIU team that saw incredible success, led by Coach Albright, the winningest basketball coach in NIU history. Williams' teammates included Huskies Hall of Fame players Angela Lockett and E.C. Hill.

Williams decided to raise her son on campus while she played for the team.

"That was in the early '90s, so that was against advice," she said. "I just felt like, I'm the mother, I need to be responsible for him and that's what I chose to do. I contributed very well to that team and graduated in 1995."

During summer conditioning, she would take her son to the weight room in a stroller.

"I would stroller him to my games and have somebody watch him in the stands," she said.

Williams said didn't participate in a lot of campus activities or events because she was so busy with her team, classes and being a mom.

"At the time, my mindset was so strong," she said. "I never doubted that I would complete college, I never doubted my commitment to playing basketball. But it was a different dynamic because when you're a full-scholarship athlete, that's your world. You don't participate in internships; you really don't have time to be part of campus events. So it was just being an athlete, going to class, and being a mom."

As a mother, she found help in a network of friends and neighbors to support her.

"I found a neighbor next door who could watch him for me," she said. "There were times I had to put him in daycare but ultimately I found an informal network, because none of my family lived in DeKalb."

Williams remembers taking a class on family and individual development when the professor brought up statistics and risks related being a single parent.

"Until that moment, I had never really paid attention or knew much about it, because I grew up in a close-knit family with a very involved father," she said. "And a light bulb went off and I thought, is he talking about me? Because I didn't view myself that way. I made a decision that wasn't good for the timing, but I was committed because I don't quit, I don't give up, I have this child and now I need to be the best mother I can be. But I never did look at myself like a statistic."

Williams said she found challenges in the way people perceived her as a student and mother.

"In every area of my life, campus, athletics, and in the community, I found that no matter how hard I worked, I was labeled and held back because of other's projections of what my lifestyle meant, not what I was performing or producing," she said.

She said those challenges continued after she graduated. But she said her values allowed her to perservere.

"Without the ability to carry a degree around, the communities in which I lived during life after college received me through the lens of race and statistics vs. who I was as a woman – a woman with a strong, resilient, athletic mindset," she said. "I was determined; At a very young age, I was able to make decisions with conviction and stick to them."

Her first jobs out of school involved working with families in communities in Chicago and then Milwaukee. But she said she wasn't content, and wanted to create change.

"Throughout my career I'm having my own experiences as a Black woman and as a mother, and I'm also having experiences in the workplace," she said. "My passion has always been making sure that I'm pursuing justice and equity, and making sure that I'm creating change."

Williams said her current role aligned with her purpose.

"This was an opportunity that came across my desk and, spiritually, I felt I needed to go for it, because the mission is really aligned with my purpose, and it's a role where I can bring my entire self to work," she said.

Being in such a leadership position in an organization serving her hometown is divine intervention, she said.

"I did not plan this, but it couldn't be a better mission and it couldn't be better timing," she said. "I feel like I'm not just here in this role, but I'm here for my community and for my family. I was away from my hometown for over a decade, and I relocated back for this position."

Williams said she has used her professional experience to uplift women and create better leaders.

"I have a desire to continue to uplift so many women while helping companies understand how to embrace leaders who have both work and life experience to contribute to solutions and winning teams," she said.

Asked for advice to give to current NIU students and recent graduates, Williams said to live life without regrets.

"I have learned that if you stick with what's authentic to you and what you believe in, usually that's the path to success," she said. "And that helps to guide you to what your vision is."

Williams said she knows students feel pressure to hit benchmarks in life, and that even if they don't hit those benchmarks, they should continue to be authentic to themselves.

"I'm somewhere amazing at an amazing point in my life because I did take that path of authenticity," she said.