Black, Female Visual Effects Producer Dawn Turner, '94 , Earns Success in Hollywood


By Eva Richards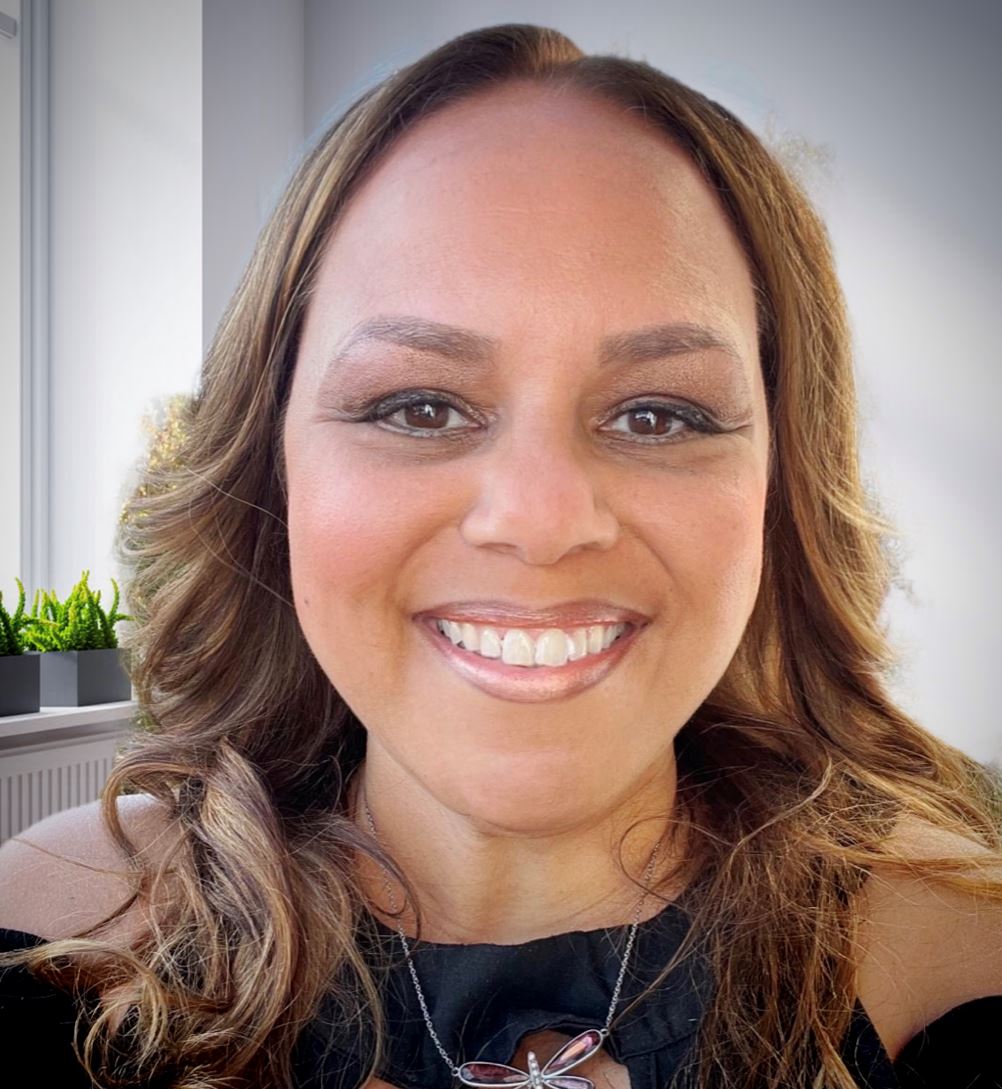 Dawn Turner, '94, is a visual effects producer in Hollywood, having worked for nearly all of the big studios.
Dawn Turner has been defying the odds since her days as a single-mother and student at NIU.

"I was a single mother with a 2-year-old when I first attended NIU," she said. "Originally, I was accepted at Drake University in Iowa when I graduated high school but becoming a single mother drastically changed my path."

Beginning in the fall of 1990, Turner lived in family housing while on campus and was able to take advantage of the NIU Childcare facility while she pursued her degree.

"I would not have been able to attend NIU without housing and childcare. This was crucial," she said.

Turner had always had a clear vision of what she wanted to do, even as a little girl.

"I wanted to attend art school since I was 6 years old because of a Disney special I saw on TV featuring their animators," Turner said. "I told my mom, 'I know what I want to do when I grow up. I want to work in animation.' I was always drawing cartoons and teaching other kids how to draw them. It just seemed like the perfect choice for me."

When she attended NIU, she majored in interior architecture because her family said she would not be able to make a living as an artist in animation. Two years into the program, she took an elective course in animation and was blown away.

"I fit like a glove in that community of artists, and I was always looking forward to that class, whereas interior architecture felt forced. So, I knew right away that I had chosen the wrong career path. That day, I switched my major to art with a focus in media arts, which included animation, graphics and cinema. It was the best decision I ever made for my career," she said. "Although I love watching shows on HGTV for interior architecture and getting ideas for decorating, I would have been miserable as an interior designer."

Opportunity came knocking on Turner's door when Disney visited NIU looking for interns.

"An NIU college buddy nudged me to interview for it, even though 300-400 people applied every semester and Disney only accepted 10-12 interns," she said. "I signed up to interview, but the day of the interview, I decided not to go because I would have had to miss a mid-term test for a job I most likely would not get. It was very difficult for me to make up any test at NIU with a 2-year old. As fate would have it, my Mom called me that morning expecting to leave a message on my voicemail and was shocked when I answered the phone. She asked why I was at home and not in class. I told her about the Disney interview and my decision to skip it. She asked me if I had lost my mind, and told me I better go to that interview because I would regret it, if I didn't, and always wonder if I missed an opportunity"

Turner went to the interview and to her surprise, a month later, she received a welcome letter in the mail for being accepted into the Disney Internship program.

"NIU and Disney together both prepared me for the career I have today," Turner said.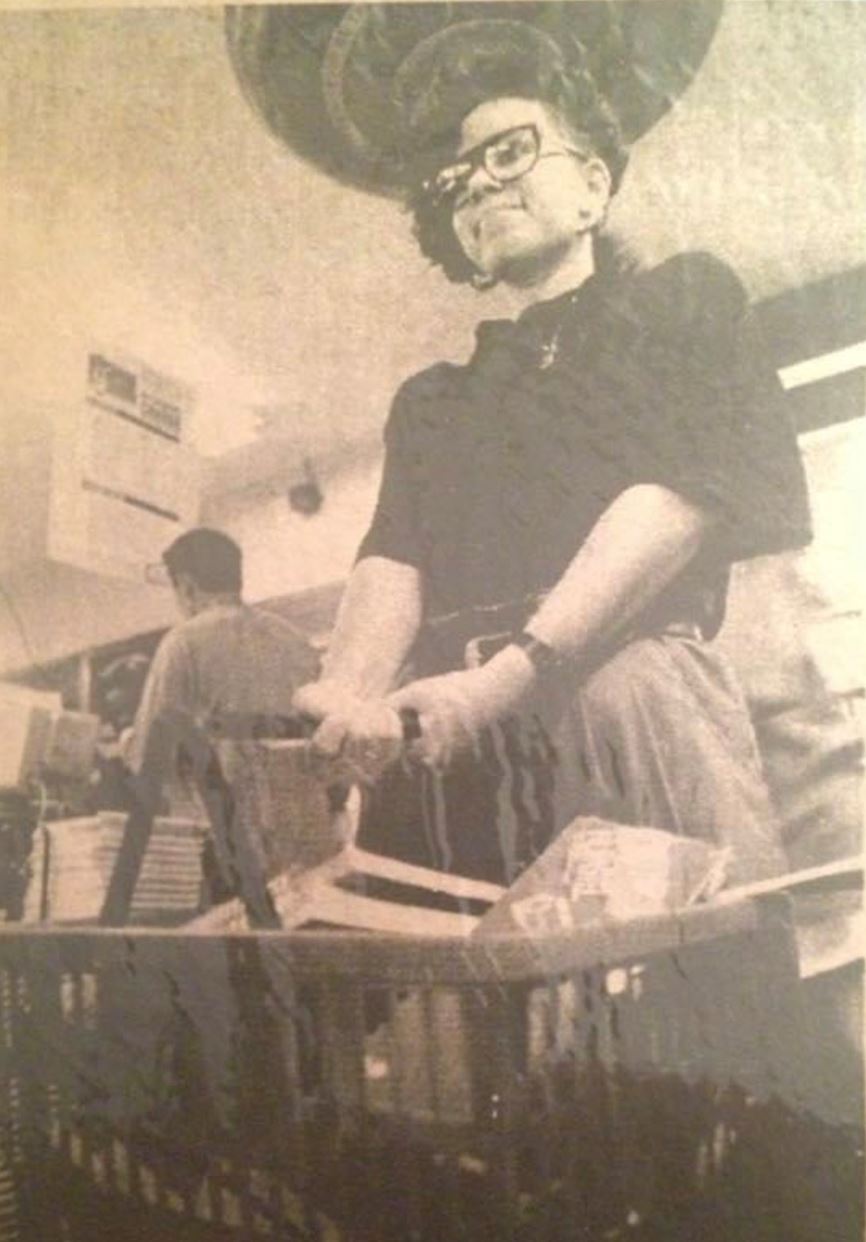 In addition, Turner's father had inspired her to pursue the arts, as well.
"Growing up in Hyde Park and, later, University Park, my dad was a professional Jazz musician that played in a band called 'Happy Day.' They performed in and around the city of Chicago, all over the Midwest and in Canada. He also dabbled in photography, 8-millimeter film and illustration," she said. "It wasn't long before he had me dabbling in the arts, too, at the young age of 4. Tragically, my father unexpectedly died when I was 10 years old, and this changed my life forever because I would no longer have the creative support or inspiration I so badly needed from him."
Still, after earning her bachelor's degree in 1994, Turner channeled her father's creativity and dared to dream big. She worked as a graphic artist in Chicago, but after her mother passed away when she was 27, she moved to Los Angeles to pursue her career in visual effects and animation.

"My Disney internship had emphasized the importance of moving to L.A. if I was really serious about my career. Both my parents were now gone, so I made the decision to go for it," she said. "I left everything behind, sold my furniture and drove to Los Angeles. The first six months I was in L.A., my family and I slept on the living room floor of a friend's apartment who had just moved there herself and had no furniture. We eventually moved out into our own apartment in the same building."

Turner's experience was very difficult, working her way up in visual effects and animation. She was a struggling mother trying to work erratic and long hours in production, which could be anywhere from 10-18 hours a day. Still, she had to attend all her son's activities and help him do his homework.

"My first job was on the feature film "Bruce Almighty" on the backlot of Universal while shooting the film," she said. "I was the only minority on the visual effects crew, which would later become the norm, not the exception. That said, I loved it! I worked under the late Bill Taylor, who was a renowned visual effects supervisor. I also met actors Jim Carrey, Jennifer Aniston, and even Brad Pitt. I learned so much being on the backlot of Universal Studios and about visual effects. I was completely in awe every single day."

When her team wrapped the show, the production had a party at Six Flags Amusement Park, where the park was closed down just for the cast and crew.

"It was so much fun being on the rides with celebrities who, like me, were having just as much fun. For one moment, we all seemed to be just average, normal, everyday people having a good time," she said.

Turner then left Universal in visual effects and went to work at Dreamworks Animation on two computer-generated animated feature films, "Madagascar" and "Shark Tale."

"Again, I was one of three minorities on a crew of 300 people," she said. "Many times I was the only person of color and/or woman on the crew in both animation and visual effects. Very few people took me seriously, no matter how hard I worked, which was frustrating at times, but it also made me more determined to prove myself. I don't give up easily."

Due to her determination, Turner began to move up in the industry.

Turner said, "It was not easy, and, honestly, it was quite painful at times, but I still persevered."

After this, Turner went to Sony Pictures Entertainment as head of the art department on a 2-D animated television series called "The Boondocks." Turner would continue to bounce back and forth between both visual effects and animation, working on films and TV shows, such as Scary Movie 4, The Clone Wars (Star Wars), Nim's Island, Avatar, Priest, Star Wars: The Rise of Skywalker, and many more. Today, Turner has worked at nearly all the major studios, including Disney, Warner Brothers, Universal, 20th Century Fox, Lucasfilm, Technicolor, The Jim Henson Company and Dreamworks Animation.

"By many standards, I've had an amazing career. I've lived and worked overseas in Southeast Asia, working in animation and visual effects on two Star Wars movies and the Clone Wars animated television show. I've been a producer and an executive in the industry," she said.

Currently, Turner is working as visual effects producer on a streaming show called "The Big Cigar" for Warner Brothers/Apple that will be released in 2023. The six-episode series will star André Holland as Black Panther leader Huey P. Newton and will tell the true story of how Newton relied on his best friend, Bert Schneider, the Hollywood producer behind the film "Easy Rider," to elude a nationwide manhunt and escape to Cuba while being pursued into exile by the FBI.

"I am excited about this project because of the subject matter," Turner said. "Coming from a biracial background while growing up in Chicago was very difficult in the 1970s. I was on my own a lot growing up in a segregated city. I want to tell more stories about this. I am also developing my own projects that push these boundaries."

In film production, Turner has many jobs that keep her challenged.

"I am in charge of breaking down scripts, creating budgets for visual effects, hiring vendors, artists and production support, setting up shows and working with directors, showrunners, producers, supervisors and creative teams to execute the directors' vision," she said. "I also manage the daily creative process while collaborating closely with the director or showrunner on the final look of a show in both animation and visual effects."

Turner notes that the best part of her job is collaborating with creatives who are at the top of their game and the best in the entertainment business.
"It is also quite rewarding to be working alongside them and be respected and considered an expert in my craft," she said. "That aside, it can be very challenging to be taken seriously as a woman, a creative person and minority in this business."

Even as she has reached new heights of success, Turner has not forgotten where she got her start 30 years ago, even as her now-33-year-old son follows in her footsteps as a visual effects production manager in the industry,

"NIU played a vital role in my success. I would not have this career if it weren't for NIU, the boyfriend who convinced me to go there, college girlfriends who babysat while I studied for finals, the NIU daycare, NIU family housing, the Disney internship recruiters that visited NIU and the local community support on the college campus," she said. "I have accomplished amazing things despite the odds being stacked against me. I was a teenage mother at 18 when I started this journey. I am blessed to have succeeded despite these odds. I am grateful for the education I received at NIU. Thank you, NIU, for allowing me to dream BIG!"