Kevin Berry, '92, Enjoys Strategic Challenge of Investor Relations at WeWork


By Eva Richards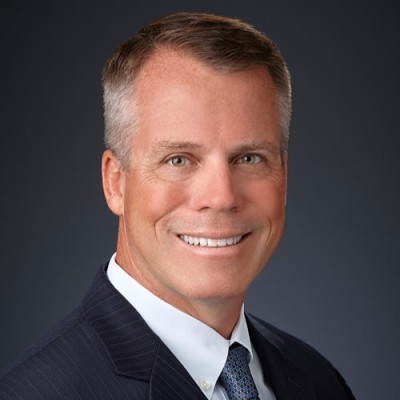 Kevin Berry, '92, has been in his new role with WeWork since June 2022.
At the end of each workday, Kevin Berry, '92, can honestly say he has realized the goal so many hope to attain one day—he doesn't think of his job as work.

Based in New York, WeWork is a space-sharing company that provides shared physical or virtual space to teams of any size, from one-person teams and growing start-ups to Fortune 500 companies. Berry works in both New York City and Chicago regularly as he heads up investor relations for the company, strategically integrating finance, communication, marketing and securities law compliance and handling inquiries from shareholders and investors.
"At the end of the day, I completely enjoy my role as senior vice president at WeWork," he said. "My job is very fulfilling in that I can immediately apply my experience to improve WeWork's investor relations activities. WeWork is a relatively new public company, having gone public in October 2021, and some of our goals are to expand our shareholder base with new investors and expand the coverage of the company by sell-side analysts. I have deep relationships with the investment community that I am leveraging to achieve those goals."

With flexible solutions for all the ways people work and without the enormous overhead required to own or rent real estate long-term, WeWork has been leading the future of flexible work for the past decade.

"Some of what we're doing we're doing for the first time, so it's rewarding to put in place a new process or new report. Since I joined in early June, there hasn't been a 'routine day,'" he said. "Daily activities include interacting with investors and analysts, talking to our representative at the New York Stock Exchange, planning and executing various investor events, such as quarterly earnings call, investor conferences and meetings. I also work closely with nearly every internal team at WeWork, given my responsibility to be a primary point of contact for the investment community."

He notes that the best part of his job is working with his WeWork colleagues.

"The employees of WeWork make WeWork what it is and are personally committed to the company's success," he said. "The most challenging part of my job is staying current with everything going on within the company and the commercial office industry. It's surprisingly very active and newsworthy."

Berry came to WeWork after three decades of accounting experience. After earning his finance degree from NIU in 1992, he accepted a position as a corporate accountant at a private manufacturing company where he had worked during the summers and holiday breaks. He earned his C.P.A. certificate in 1994 and was recruited by a public accounting firm called Kenneth Levanthal Real Estate Group, which was later acquired by Ernst & Young. Taking on financial reporting in support of investor relations, Berry went on to work for Sam Zell's Equity Office Properties, which is now owned by The Blackstone Group, followed by Equity International, General Growth Properties (GGP) and Raider Hill Advisors, before coming to WeWork.

"I accepted the role at WeWork for two reasons. The first reason is personal in that I worked with Sandeep Mathrani, WeWork's chairman and CEO, during my tenure at GGP," Berry said. "Working with Sandeep again and being a part of the mission of WeWork is very important to me. Second, the company is growing, and it's great to be a part of something that is growing, rather than shrinking."

Berry's drive to work and see results came in part from his experiences growing up in Crete, Illinois, a small, rural town 35 miles south of Chicago.

"As a child I was interested in working with my hands," he said. "My father owned an electrician contracting company, and I accompanied him to the shop regularly."

When it came time to choose a college path, Berry decided on NIU because of his family's experiences there.

"Several of my aunts and uncles attended NIU and recommended I enroll, given the high-quality and strong reputation of the business school," he said. "I also liked the DeKalb/Sycamore area, as it's a somewhat rural setting, like where I grew up."

Both Berry's instructors and his experiential learning had a huge impact on his direction after college.

"The studies at NIU were impactful because of the excellent and highly regarded professors. For example, the accounting professor was also the author of the intermediate accounting text that is used in nearly every business school, Professor Don Kieso," he said. "In addition, the business school was very focused on providing meaningful internship opportunities. I interned at a Merrill Lynch brokerage office one semester, which provided me with hands-on experience and exposure to what stockbrokers do daily."

Berry noted that he enjoyed the campus life and even living in Lincoln Hall, where he met people that he is still friends with today.

"NIU influenced my success by preparing me for life after college," he said. "Going from being a full-time student on Friday to a professional on Monday takes preparation to be done successfully. The curriculum, the professors, the campus life, the opportunities, internships, friendships and being a part of the NIU campus community all blended to provide me with the tools needed to be successful in wherever my career took me."