Otis Richardson, '90, Brings Diversity to Greeting Cards with Lavenderpop


By Eva Richards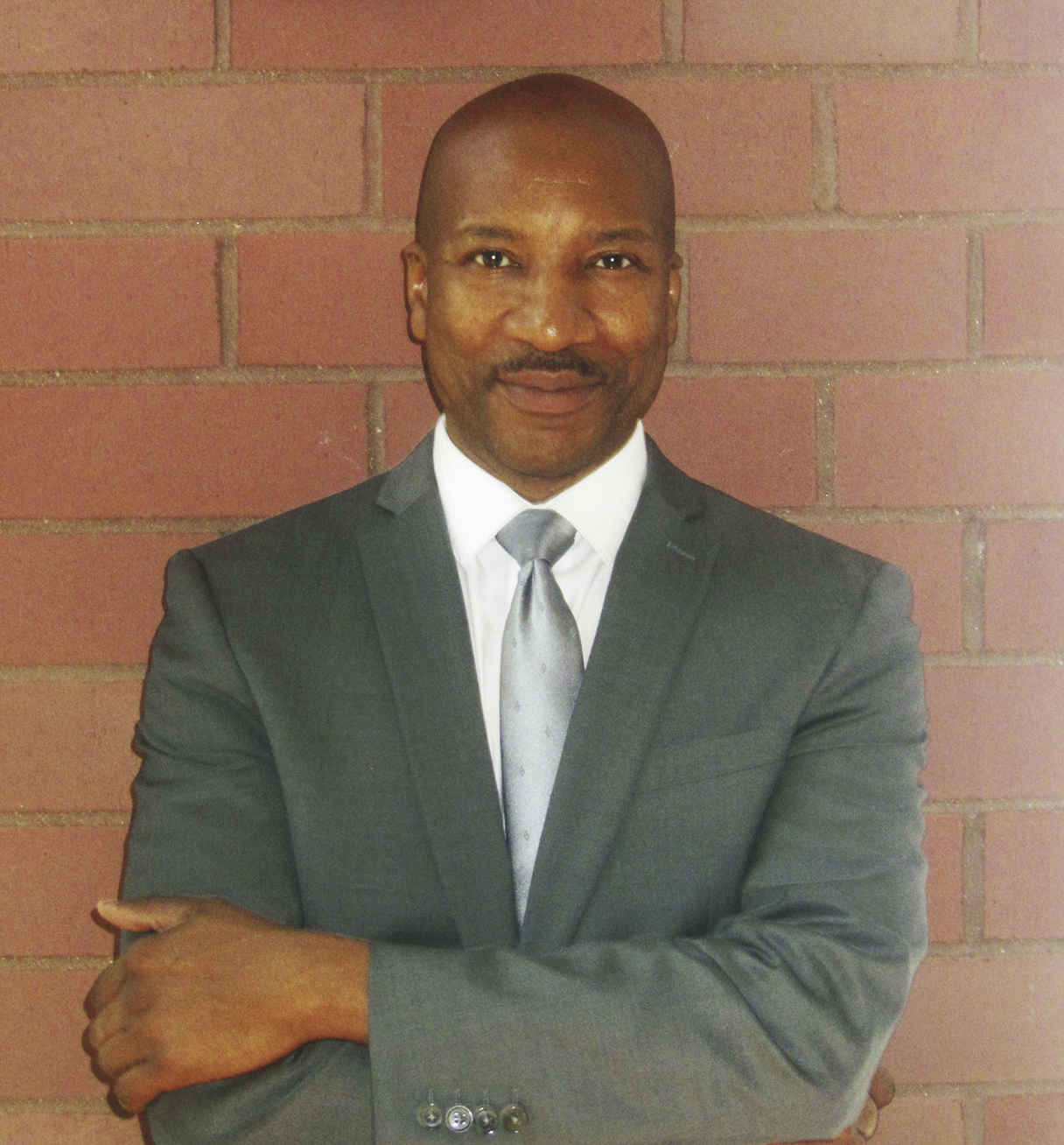 Otis Richardson, '90, founded Lavenderpop Greeting Cards in 2004.
While the greeting card industry is only beginning to reflect our diverse world, Black business-owner and artist, Otis Richardson, '90, has the solution for more inclusive wishes.

"The best part (of creating cards) is getting feedback from customers and grocery staff that they appreciate the uniqueness of my cards and are happy to have another option for Black-oriented greeting cards," said Richardson, who founded Lavenderpop in 2004. "Many small businesses, and especially Black ones, are undercapitalized. In the next two months I will be doubling the number of stores I'm in. It's a challenge to scale when your profits go right back into the business, but I'm determined to make it work."

Lavenderpop offers a range of cards to celebrate relationships, friendships, love and pride. As its website touts, "The brand is inspired by pop culture, graphic design, social revolutionaries, humanism, a good dance beat and a celebration of diversity."

Richardson notes that this work is important to him as part of his mission to have more diversity in the greeting card industry.

"I'm really motivated to create illustrations that represent Black culture in terms of our varied skin tones, hair textures, ages, and body types," he said. "My daily work with Lavenderpop Greeting Cards involves handling multiple duties as a sole proprietor. I handle deliveries to all grocery stores, as well as designing new cards, updating social media and pitching to new buyers."

Richardson's artistic side was evident early. Growing up in the small town of Beaufort, South Carolina, he had a natural talent for sketching, painting, drawing his own comic books and making puppets out of paper mâché.

When it came time for college, he studied art education at South Carolina State University.

"During my senior year, the art department was going through an accreditation. The accreditor was from NIU, and one of my professors showed him some of my paintings that were in a student art show at the time," Richardson recalled. "He was impressed and said if I were to consider graduate school, I could take advantage of an assistantship program focused on Black and underrepresented students, which would cover my tuition. My parents have always been supportive of my art and higher education, and I felt this would be a great option to not burden them with graduate school expenses."

Upon coming to DeKalb, Richardson experienced many new things.

"My studies as an artist really pushed me to create work that didn't rely on tropes and to look for alternative ways of approaching art-making," he said. "Norman Magden in the Media Arts department was very influential in my development. My assistantship was done mostly in the NIU Art Gallery with Professor Michael Flanagan, and my work there introduced me to the art scene in Chicago."

Looking back on his time at NIU, Richardson notes that the University influenced his experiences in both art and activism.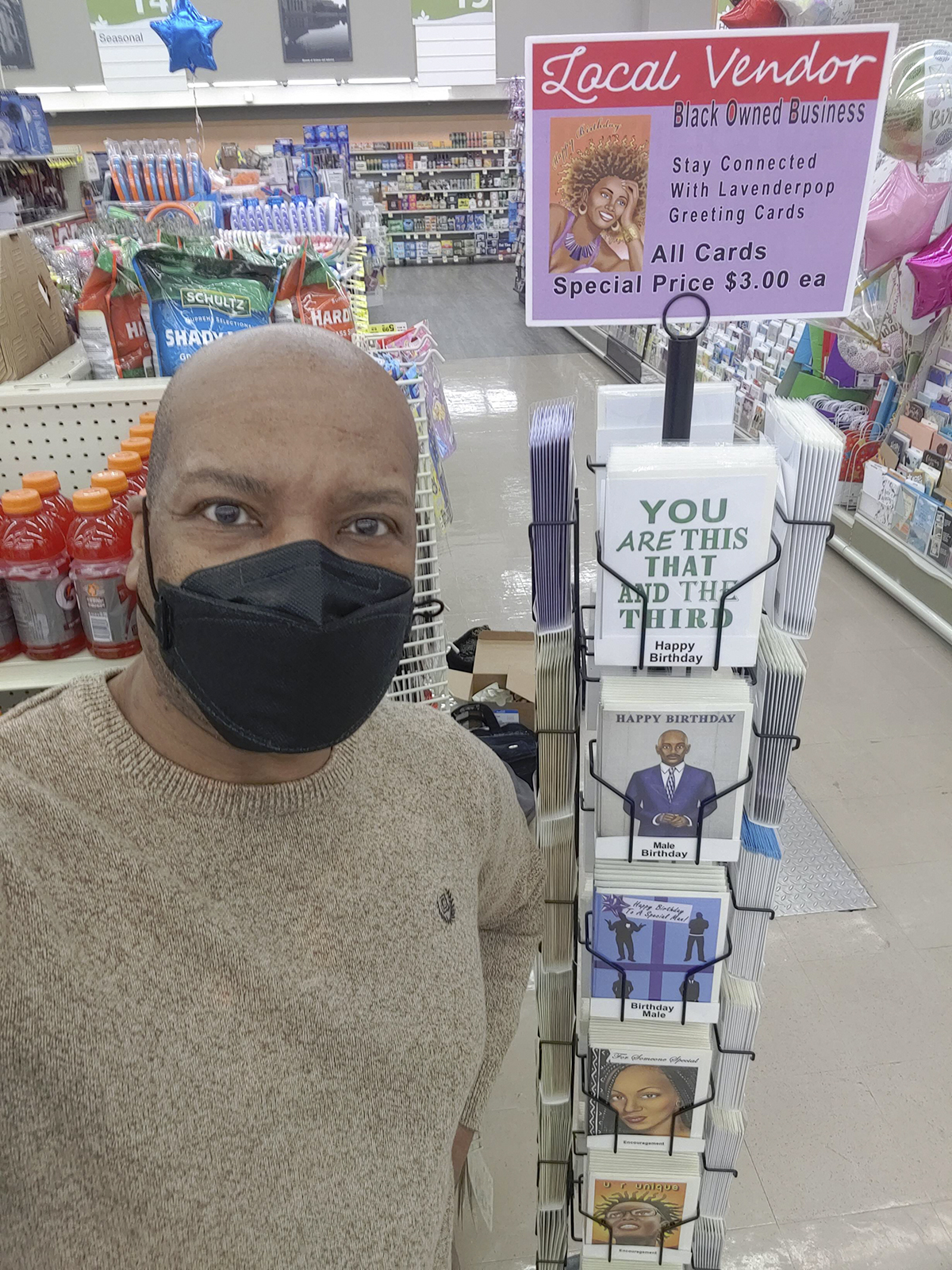 "In addition to my studies of fine art and the creative use of film and video, I was also involved in social movements on campus," he said. "In the late '80s, there were campus-wide protests against racial and LGBTQ discrimination. Being active in these movements for equality, allowed me to work and dialogue with people from diverse backgrounds. I was able to continue this work once I moved to Chicago."

After earning his M.F.A. in art, Richardson worked as a freelance illustrator and a gallery assistant in Chicago. He also worked a variety of office jobs in the areas of health and education. For the last 14 years has worked in the newspaper syndication industry doing business-to-business customer service and layout design while continuing to paint as a fine artist and creating illustration work that is used in books and magazines.

His work has been featured in publications by Windy City Media, nationally in Sophisticate Black Hair magazine, and the book "Out and Proud in Chicago." His paintings have appeared in several exhibitions including Black Creativity at the Museum of Science and Industry, Art Incubator, and Stony Island Arts Bank.

Richardson is active in the community with causes that are close to his heart, including the American Descendants of Slavery (ADOS) Advocacy Foundation, which advocates for reparations and transformational policies to close the racial wealth gap. He also serves on the board of directors for Deeply Rooted Dance Theater, a dynamic company uniting modern, classical, American, and Black-American dance traditions, and is a long-time member of the Soka Gakkai International (SGI) Buddhist community that seeks to empower people from all walks of life by promoting peace, culture and education.

In addition to all this, on his own time, Richardson continues to grow Lavenderpop in the Chicago area. He has expanded to sell his inclusive cards in 11 Jewel-Oscos, Whole Foods and Local Market Foods in South Shore, a neighborhood in Chicago.

"One of the things that keeps me motivated is a never-give-up attitude. I really want to make a mark on the greeting card market," Richardson said. "I want to continue to expand to different stores, gift shops and hospitals. And I want people to see what I've done and help them if it's something that they want to do."