Former Huskie Baseball Player Brian Ludden, '94, Transforms Sports Card Hobby with LUDEX App


By Eva Richards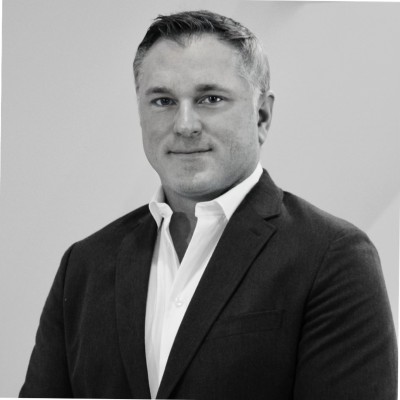 Brian Ludden, '94, founded LUDEX in 2021.
In December 2020, in the thick of the pandemic, Brian Ludden, '94, decided to get back into collecting sports cards as a way to bond with his son, but he was quickly thrown off by the hobby's steep learning curve.

"It was difficult to understand all the aspects of the current sports cards industry," Ludden said. "I was shocked to realize there was no technology to help collectors understand what they have and what it's worth. So, I set out to see if I could create something that would help collectors on the ground level, reducing that barrier to entry and educating collectors—everyone from novices to experts."

What grew out of his initial frustration with trying the hobby was LUDEX—the "iPod" of card collections.

"We created an app that, for the first time ever allows a collector to host their whole collection on their phone, literally holding it in the palm of their hand," Ludden said. "Think about that initial innovation when the iPod put your entire CD collection in one, small device. We're doing the same thing for your card collection. It's simple. Take a picture of your card. We will tell you all the details and provide you with an estimated value of that card while keeping track of the value of your card collection's total portfolio."

Today, less than two years later, LUDEX is headquartered in downtown Chicago, and customers can find LUDEX in the Apple App and Google Play stores.

"I love to build, and this is just one more thing I've absolutely loved building," Ludden said. "I enjoy watching the feedback from collectors, seeing the joy that something like LUDEX can bring to people's lives, and seeing how that joy can be shared with other people. It's about watching as a father and a son bond over LUDEX, seeing how that connection around cards is made stronger by simply taking pictures of their card and learning from LUDEX what they're worth. That's been really cool, and it proves that it really is the small things in life that make it so fulfilling."

Like so many entrepreneurs with start-up companies, Ludden willingly wears many hats.

"I do basically everything asked of me, from business development, strategy, and relationship-building, but after that, there's no clear definition of what I do. It's a little bit of everything, working hard to make this dream a reality," he noted.

And the best part of his newfound career? Ludden, who played baseball for NIU in the early 1990s, says it is all about the team.

"For me, it's about my team and our members. Working with the group we've assembled humbles me in the same way I was humbled while playing ball at NIU," he said. "I love being a leader just as much as I love being part of the team. I have an office, but I sit with the team most of the time, because I think it's important to lead from the front, to meet the team where they're at every day."

Growing up in Orland Park, Illinois, Ludden was interested in sports and the weather, and his love for baseball and basketball began at a very young age as he followed the White Sox and the Bulls. When NIU showed interest in bringing him on to the baseball team, his choice was clear.

"Being a college athlete was always a dream of mine, and I was proud to represent Northern Illinois University," he said. "I really enjoyed traveling to play at so many different colleges and universities. More than anything, meeting and befriending my teammates was definitely the highlight."

On campus, Ludden planned to become a weathercaster, enrolling in meteorology courses, but he soon found that path was not a good fit and switched to finance. After earning a finance degree in 1994, he began working at the Chicago Board Options Exchange where he ran his own options trading company for nearly 25 years.

Ludden's experience at the College of Business has influenced his career in finance, as well as his entrepreneurship.

"The NIU Business School had great professors," he said. "I met great people, and it was at NIU that I learned much of what became foundational to the development of the businesses that I've built over the years."

Ludden's time at NIU proved beneficial to his new company in another way. His Huskie baseball teammates still share such a strong bond that they were an integral part of his LUDEX launch.

"My (NIU) teammates were monumental in helping me launch LUDEX," he said. "They contributed over 20% of the funds needed to start the company. I'm forever grateful to NIU for the friends I made playing baseball."

For more information on LUDEX, visit www.ludex.com.