Shaun N. Crisler, '04, M.S.Ed. '08, Shapes the Student Experience at Le Moyne College


By Eva Richards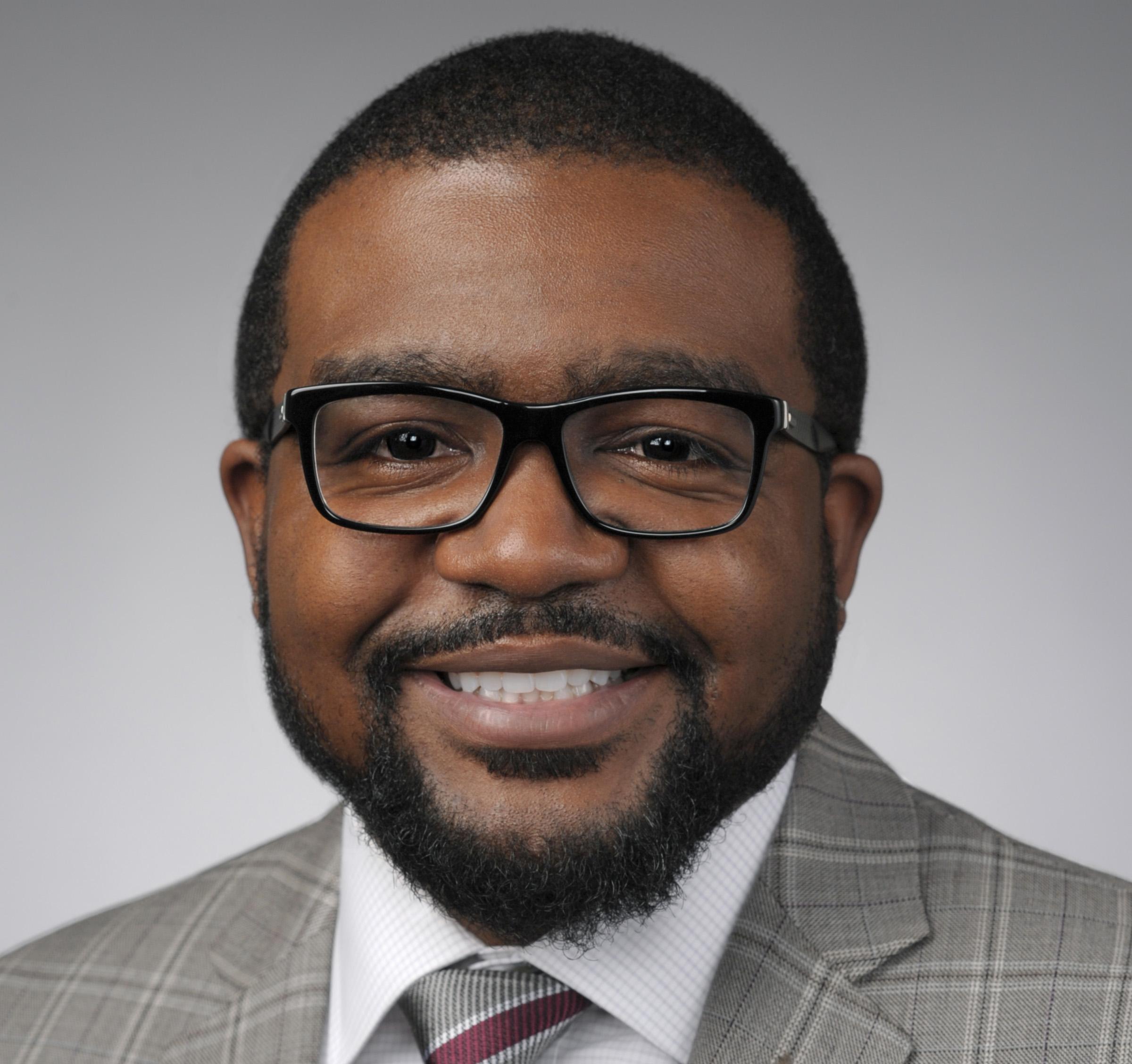 Shaun Crisler, '04, M.S.Ed. '08, says the opportunities to lead, grow and be mentored at NIU allowed him to find his career path.
"College is hard for most students," said Shaun N. Crisler, '04, M.S.Ed. '08, "and I like to think, for the ones that work with me, they are that much closer to their goal because I am behind the scenes providing support."

Crisler recently stepped into the role of associate provost for student development –Senior Student affairs officer for Le Moyne College in Syracuse, New York.

To say he is dedicated to helping students have an outstanding college experience would be an understatement.

"Much of my work in my new role is meeting with other professionals and mapping out the student experience in order to find the gaps that could negatively impact students," he said. "The best part of your job is when I have training sessions with students. It provides me with space to address their questions and concerns. Students make me think, and I appreciate the way their needs change each year."

Crisler adds that the most challenging part of his job is planning.

"The needs, questions and concerns are in constant flux," he said. "You have to be able to manage the present and look out to the future, and all of those pieces have to align."

Rewinding a few decades, Crisler was a curious and industrious child with many interests. Growing up on the south side of Chicago, Crisler took on several odd jobs to save money and start small businesses as a kid.

"My favorite business as a kid was collecting cans for coins," he said.

When it came time to attend college, he majored in biology but also became pulled to more social work.

"Originally, I wanted to be a virologist because I always had an interest in science," he said. "While I enjoyed biology, my campus experiences led me to other areas outside of biology. NIU really pushed me beyond my comfort zone in a great way. The clubs and organizations, like the student association and Alpha Phi Alpha Fraternity, Inc., allowed me to build my capacity to work with people, lead ideas and build bridges between ideas and implementation."

Crisler served in the NIU Student Association office for three years, and this experience became a foundational pillar within his leadership approach.

"NIU provided me with an opportunity to serve as a residence advisor for four years, working with the program for people who were hearing-impaired (P.H.I). That RA role eventually led me into higher education," he said.

After earning his B.S. in biology, Crisler joined the corporate world, pushing himself to lead a team.

"I joined AT&T as a manager, and I learned a lot about myself and my leadership," he said. "I also made a number of mistakes as a new manager. As I continued in my role, I was presented with an opportunity to move up, and I decided that it was best for me to return to school. Earning my M.S.Ed. from NIU in 2008, I knew I wanted to switch gears and work in higher education."

For the last 14 years, Crisler has worked in higher education with a focus on housing and residence life at institutions like The University of Chicago and Syracuse University, as well as Semester at Sea. At Le Moyne College, he remains committed to helping students navigate their way through college for a better outcome after graduation.

"All of my positions have allowed me to shape the student experience for the young people I work with," he said.

Looking back at his own college experience, Crisler credits NIU's staff and faculty for much of his success.

"There were multiple staff members who made time for me," he said. "The one who stands out the most is Suzanne Coffield, who is the director of the campus' Writers' Workshop. Suzanne, saw me far before I could see myself. Suzanne knew that I struggled to find my voice as a writer and that I desperately wanted to improve. Suzanne would read over my papers, and she would give me feedback in the most compassionate way.

"She had a way of challenging me, supporting me and correcting me all at the same time. She made me better, and even now, as I work on large writing projects, I can always hear her in my head saying to me 'Great job,' and 'I think we can do a little bit better.'"

Now, as he mentors students, Crisler often reflects on his own full-circle journey that led him from child entrepreneur to science major, corporate employee, and eventually back to college campuses as a caring leader.

"The opportunities to lead, grow and be mentored under staff at NIU allowed me to find my path faster," he said. "I am grateful for my time at NIU."