Treveda Redmond, '01, M.S.Ed. '11, E.S. '20, Leads DeKalb's Huntley Middle School


By Eva Richards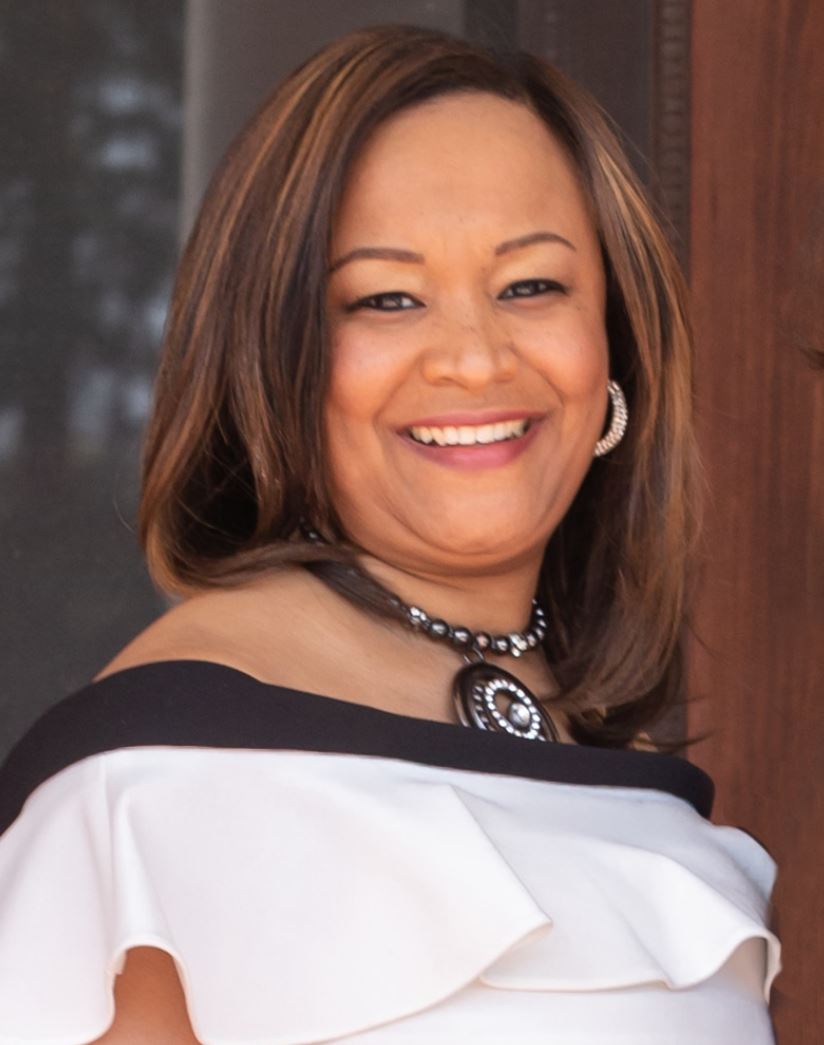 Treveda Redmond, '01, M.S.Ed. '11, E.S. '20, is pursuing her doctorate in education at NIU.
As the new principal for DeKalb's Huntley Middle School, Treveda Redmond, '01, M.S.Ed. '11, E.S. '20, hopes to draw from her vast experiences in school administration.

Before her new role, which she began this summer, she worked for two decades as a teacher, administrator and principal within DeKalb and Rockford Public Schools.

"I am proud of the fact that I have administrative experience from early childhood all the way to high school," she said. "NIU has had a huge impact on my life. It was because of my ability to student teach in DeKalb Public Schools that I got my first job. If I had not attended NIU I would not have had this many job experiences."

As she looks at the year ahead, Redmond has a clear goal.

"My main goal at Huntley Middle School is to build connections with students, staff, and families. I believe that it "takes a village" to impact the lives of students," she said. "Working with students fills my cup on a daily basis. I love the ability to make an impact in the lives of students. I love seeing how they mature over the course of the school year. Just knowing that I am making a difference in the lives of our youth motivates me to keep going.

Redmond is excited to comes back to DeKalb to lead students there. Because of her past roles, she expects busy days filled with supporting others so that learning can happen in the classrooms.

"I will begin my day with reading emails and creating a checklist for the day. Soon after that, students will enter the building, and I'll be there to greet them," she said. "Once students are settled into their classes, I'll move around the building to visit classrooms. During the lunch times, I will rotate around the cafeteria checking on students and helping wherever it is needed. At some point during the day, I'll meet with teachers and other district administrators."

Redmond will also make time to meet with parents daily to discuss the success of their students, and she hopes to cheer students on outside of the school building, as well.

"At the end of the day, I like to attend student activities. Students like (it) when administrators show interest in them," she said. "

Redmond was not always on the educational path. Growing up in Joliet, Illinois, Redmond was a first-generation student who had to decipher her path on her own.

"My parents never attended college, and it was all new to me," she said.

As a child, Redmond dreamed of being a lawyer someday, but that all changed when she worked for an Upward Bound program as a teenager, which provides opportunities for participants to succeed in their precollege performance and ultimately in their higher education pursuits. Upward Bound serves high school students from low-income families; and high school students from families in which neither parent holds a bachelor's degree.

"It was then that I decided that I wanted to work with children," she said. "My experience with the Upward Bound program showed me how building connections with students in the classroom is beneficial to their learning. I enjoyed connecting with the students and helping them see the importance of education."

Redmond decided to go away to school in DeKalb because it was close to home, enrolling in Northern Illinois University in 1992.

"My favorite memories of NIU are living in the dorms," she said "Dorm life is fun for all incoming freshmen. The dorms offer the opportunity to meet new people and to grow up. I loved how all my friends went to dinner at the same time. It gave us the chance to check in with each other and laugh!"

Academically, Redmond blossomed, learning to look toward the future and envision a path of continuing her education and becoming a teacher and school administrator. After earning her B.S. in elementary education in 2001, Redmond earned her M.S.Ed. in 2011, her E.S. in administration in 2020, and she is currently pursuing her doctoral degree.

"Dr. Kelly Summers has had a significant impact on me," Redmond said. "Dr. Summers has inspired me to keep pushing for the stars. She has been there to listen to me vent as well as celebrate my success. I learned that all dreams are possible. She is the reason that I will be finishing my doctorate degree next year."

NIU has been a constant in Redmond's life and career, with friends coming full circle.

"My doctoral cohort has two people in it that I was friends with during my undergraduate years. One person, we did our student teaching together," she noted.

As she completes her Ed.D. and looks to the beginning of a new school year, Redmond credits NIU with changing her life.

"All of my degrees and certificates have come from NIU. NIU has been instrumental in preparing me for the next level," she said. "My advice for people who want to pursue their dreams would be to continue to push forward. Every class that you take gets you closer to the finish line. Be around like-minded people because iron sharpens iron.

"I am proof that there are success stories right in your backyard."