Jennifer Pascua, '98, Makes Broadway Accessible in Grand Rapids, Michigan


By Eva Richards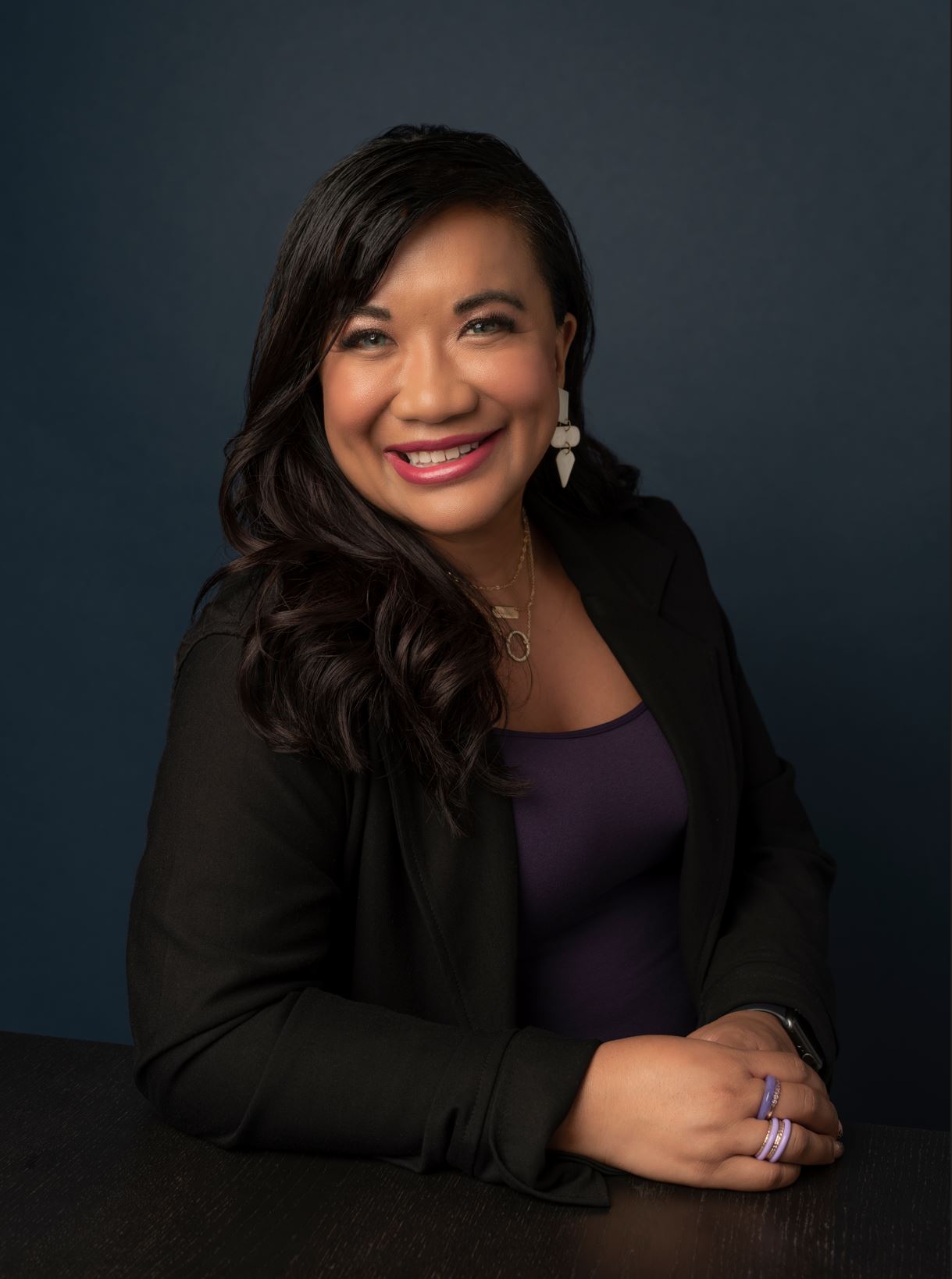 Jen Pascua, '98, worked to overcome the challenges of being a teenage mother while earning her media studies degree.
When she was in second grade, a brief stint on stage changed the way Jennifer Pascua, '98, saw the world.

"My passion for Broadway started when I was 8 years old and was cast as Princess Ying Yowalak in a Rochelle High School production of 'The King and I.'" Pascua said. "I had the only speaking part among my peers and stepping on stage paved the way for my love of theater. Since then, any time I had an opportunity to attend any on- or off-Broadway show, I was ecstatic and grateful."

After that, as a child growing up in the small town of Rochelle, Illinois, Pascua was interested in several facets of art and performance, including broadcast journalism, fashion design and theater. At an early age, she was fully aware that, due to social and economic barriers, many people were not as fortunate to be exposed to the arts.

Today, as the marketing director of Broadway Grand Rapids, she helps bring art, culture, music and escapism to the general public in Grand Rapids, Michigan. The company was established in September 1988 and opened the first season with South Pacific, starring Robert Goulet. With a mission to bring the very best of national touring Broadway productions to Grand Rapids, its Broadway series has included nearly every major title to hit the stage, from 'Les Misérables' and 'Phantom of the Opera' to 'Wicked' and 'Hamilton.' The audiences attracted by this top-notch programming have become an economic catalyst for the community, not just at the theater, but at area restaurants, hotels and other cultural venues.

"I am proud to be part of a team that is working to find avenues to introduce others to the experience and provide a welcoming, safe and inclusive environment," she said.

Pascua's role at Broadway Grand Rapids varies by the day, where she works with Broadway tour producers and marketing companies on strategy while also diving into social media, planning press and media appearances, supporting the organization's CEO, and connecting with the local community. The company's plays are not local productions and are brought straight from Broadway in New York City.

"The best part is being able to connect with community. For each of our shows we work hard to partner with other organizations based on the theme of the show. And let's be honest—being able to watch all the incredible touring Broadway shows, straight from New York City to Grand Rapids, is a bonus," she said.
While her passion for Broadway was ignited as when she was a young child, her years at NIU developed her marketing and media skills.

Pascua's first memory of NIU was tagging along to some night classes with her parents who earned their master's degrees in education from NIU in the mid-1980s. She also attended many cheerleading summer camps on campus, but her best experience with the NIU campus came when she was a senior at Rochelle Township High School.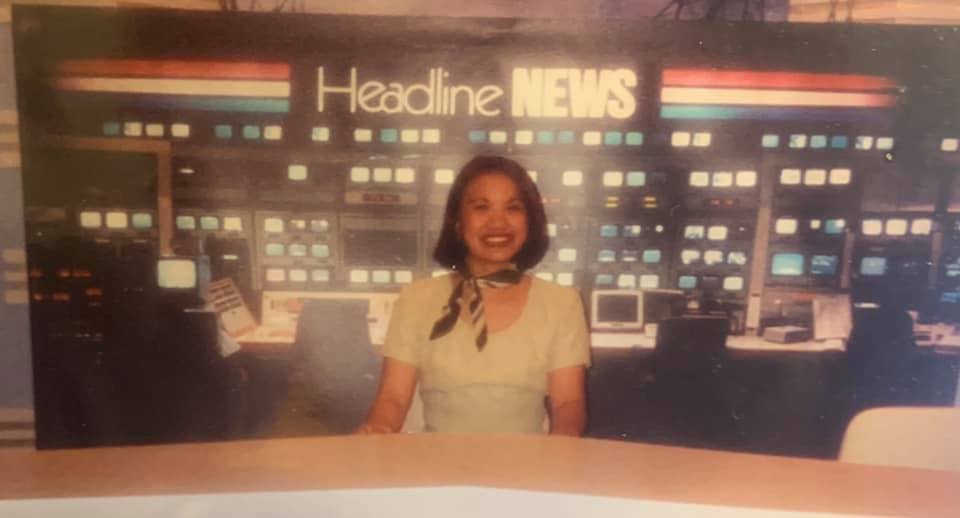 "I was working at the local radio station, WRHL in Rochelle, and someone who knew someone suggested I apply for a "Weekend Morning Drive Announcer" position at WNIJ, Northern's NPR station," she said. "I ended up working there as announcer and reporter from 1994-1998. I really thought I was going to end up in radio."

When Pascua enrolled at NIU in Fall 1994, she had more on her mind than college courses. Still, she was determined to stay on course to earn her degree and pursue her dreams.

"Fun fact: I was a teen Mom," she said. "I was pregnant with my first son Devin my freshman year. I gave birth to him on Homecoming of 1994 and didn't miss a beat. I showed up in class after the weekend. His brother Drake followed the summer before my junior year in 1996. I ended up taking 18 credits every semester so I could graduate in four years and prove to everyone that teen moms could succeed in life—if you have faith in yourself and surround yourself with people who continually tell you that you CAN instead of you CAN'T."

Pascua chose NIU because since she was pregnant and wanted to stay close to her family support system. Having been accepted into a variety of other schools, she was so happy to learn NIU had a wonderful broadcast journalism school at that time.

"We were able to do newscasts that we broadcasted on CNN Headline News. We marketed them as 'CNN Headline News - Local Edition' pieces," she said. "My experience was different than my classmates, as I was a commuter student, but I never felt as if I was missing out. NIU made it easy for me to drop my boys off at the University daycare, attend classes and pick them up after the day was done."

After earning her degree in Media Studies in 1998, Pascua segued into television because her radio coworker's wife was the news director at WREX Television in Rockford. Pascua went on to be an anchor, reporter and lifestyle host there before moving to stations in the Quad Cities and Grand Rapids. Today, she boasts 25 years of broadcasting experience, introducing interesting stories of everyday life, as well as some big names.

"I went viral with my interview with then-presidential candidate Donald Trump when Rachel Maddow shared my segment," Pascua said.

In 2018, she earned her master's degree at Grand Valley State University and worked in marketing for Serendipity Media, as well as an adjunct professor in the Department of Communications at Hope College in Holland, Michigan. She then launched the freelance group Halo Halo Multimedia LLC in 2021 before coming to Broadway Grand Rapids.

Looking back, Pascua can trace much of her success to the relationships she created at NIU.

"Connections. Some of my closest mentors and confidants I had in broadcasting are still in contact today. NIU provided a sense of 'family' for many of us who were in broadcasting. Now, whenever I meet a fellow Huskie, there is an immediate bond," she said.