Melissa Yuska, '01, M.S.Ed. '04, Earns Golden Apple Principal Award


By Tony Scott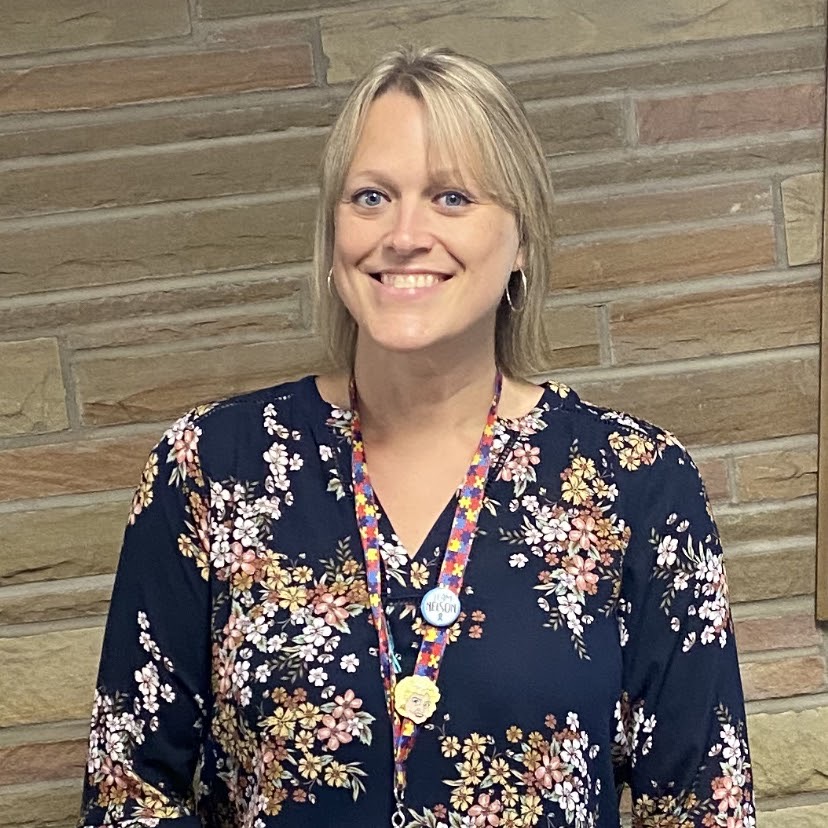 Melissa Yuska, '01, M.S.Ed. '04, recently received a Golden Apple Outstanding Principal Award.
After nearly two decades in education, as a teacher, coach, and now principal, Melissa Yuska, '01, M.S.Ed. '04, recently received a Golden Apple Outstanding Principal Award.

Yuska earned the award this year for her work as principal of Windsor Elementary School in Loves Park, near Rockford, Illinois. Following a three-year stint at Windsor, Yuska began a job as principal of Little Chute Elementary School in Little Chute, Wisconsin, this fall.

Principals nominated for the award exemplify best practices and leadership abilities according to this criteria: a commitment to positive student achievement and development; professional growth and leadership development among teachers; a positive learning climate and sense of community in his or her school; a minimum of five years of experience as an administrator and in good standing within his or her district.

"The Golden Apple Outstanding Principal Award is extremely important to me, as it is something that I was chosen for based on nominations from those I work for and with," Yuska said. "To have the respect of the people I work with is so meaningful to me. Education, like some other jobs, can be a difficult field. It is not easy to leave the job at the door."

She continued, "I believe my job as a principal is to help support not only students, but our teachers and staff as well. At the end of the day, if our teachers and staff do not feel like they are supported and have what they need to be and feel successful, how can they do their best for the kids? I take pride in knowing that the people I work with know I am doing the best I possibly can to help them feel success. This award means so much to me."

Yuska was born in the small north-central Wisconsin town of Merrill. Her parents, who were originally from Illinois, were both educators – her dad was a high school health and driver's education teacher, and her mom was an elementary school special education teacher. She counts both of them, along with her older brother, who is a physical therapist, as mentors and role models. Her dad was also her high school basketball coach.

"I have always been taught to work hard and to be thankful for all that I have," Yuska said. "I am fortunate to have an amazing family who loves me unconditionally and has supported me through the ups and downs of life. My brother is a physical therapist who worked extremely hard to get to where he is today. Playing basketball for my dad helped prepare me for success as well as learn with dignity on and off the court. Being my mother's daughter and having her as my best friend helped shape me into the person I am today. She is the reason I feel that I am compassionate and kind."

Yuska was a strong basketball player and was recruited out of high school to play basketball for Indiana University. However, her collegiate basketball career was short-lived, as she suffered a back injury during her freshman year. Following the injury, she transferred to NIU.

Yuska had family in the Chicago area – her dad had grown up on the city's South Side and her mom in the suburb of Berwyn – and had visited grandparents and other relatives there when she was young. So while she grew up in Wisconsin, she felt a calling to northern Illinois. Living at NIU allowed her to drive home to visit her parents on a weekend, and also visit family in Chicago.

"Growing up with family in Chicago, I had always felt like it was another home for me," she said. "I knew the basketball coaches at NIU at the time as they had recruited me out of high school. Even though I could not play anymore I was able to meet the team right away. I created friendships that made the transition easier than just starting out at a school where I would not know anyone."

Yuska still has fond memories of being at Huskie Stadium in October of 1998 when the football team broke its 23-game losing streak by beating Central Michigan, and fans carried the goalposts down Lincoln Highway to the lagoon. She said she made lifelong friends while at NIU.

"I lived off campus," she said. "I was fortunate enough to live with four women's basketball players in a townhome my first two school years and then I lived off campus in an apartment with one of those players who became my closest friend."

A communicative disorders major, Yuska was involved in the Communicative Disorders Student Association and was the organization's co-president her senior year.

After graduation, Yuska spent 10 years as a special education teacher at high schools in Wisconsin; she also coached girls' basketball for those 10 years. With the goal of becoming an athletic director, Yuska took administrative courses, got her administrative license and moved to take a job in Rockford.
She was a special education administrator at the high school and elementary school levels, and was then hired as an assistant principal. In July of 2019 she was hired as the principal at Windsor Elementary School.

Yuska said she moved back to Wisconsin to be closer to her family, but still loves her work family in the Rockford area.

Being a school administrator has its share of challenges and rewards, she said.

"The most challenging thing for me is trying to help teachers and staff balance the expectations put on them regarding the curriculum they are required to teach and the time they are given to do so," she said "There are more and more expectations placed on teachers and staff each year and the pressures to raise test scores in order to show the success of their teaching. There is so much more to teaching than test scores. Yes, academics are important. However, social-emotional well-being, social skills, having some fun, they are all important and we lose sight of that with the amount of pressure we put on our teachers and staff and our students regarding just academic performance."

She continued, "The most rewarding things are the relationships you build, the smiles on faces, the laughs you hear and the 'I got it' moments."

Yuska would tell those becoming new teachers to set your goals high.

"Remember, it is not just about academics. Yes, that is important, but there is more to it," she said.