Patient Access Champion Katherine H. Padgett, '73, Recognized for Alumni Achievement in the Sciences


By Eva Richards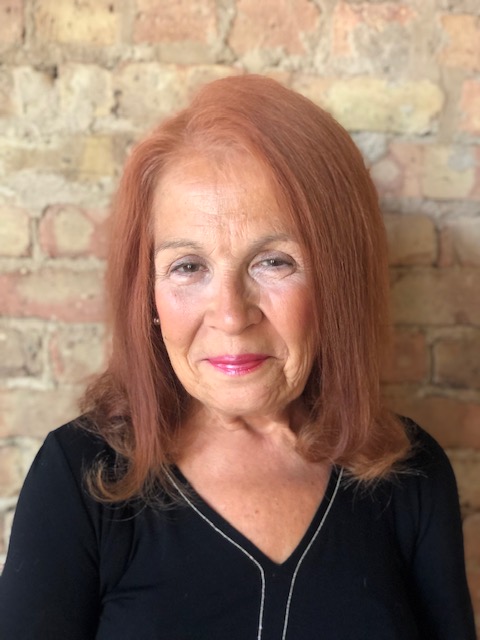 Throughout her healthcare career—which spanned decades and assisted patients in various ways—Padgett, '73, had to reinvent herself in new roles because the requirements of the organizations where she worked changed.
When healthcare access advocate Katherine H. Padgett, '73, was studying sociology on NIU's campus, it was a historic time in America.

"I came to NIU in 1969 when I was 17 years old and directionless," she said. "NIU had a diverse student body, gave me a foundation, and presented some 'interesting experiences,' like campus unrest, protests, sit-ins on Lincoln Highway, that helped me build the rest of my life and by ideologies. The education gave me confidence. From that, I got (the) strength to stand up for the things I believed in. This was most helpful in preparing me for the next steps as I left the cocoon of student life."

However when Padgett left NIU with a B.A. in 1973, Nixon was president, the Vietnam War and fallout from the draft was plaguing the country, and there was a gas shortage. In short, it was hardly an easy time to enter the job market.

"One popular saying at the time was 'You've Come A Long Way Baby!'" Padgett said with a laugh. "At first, that was a bit debatable. I was fortunate to quickly find a job in the office at the medical school at the University of Chicago. Thus, be careful of your first job, it just may become your career. Gratefully, I was able to transition from student to gainful employment in a fascinating arena that eventually led me to healthcare."

Over the next 49 years, Padgett learned more about what she wanted to "stand up for," while working her way through Chicago-area hospital administrative roles. With decades as an executive and advocate in patient access, revenue cycle, and eventually software/sales consulting management for large healthcare companies, like Nebo Systems, Passport Health and Experian Health, Padgett is this year's winner of the NIU Alumni Association's Alumni Achievement in the Sciences Award.

Padgett noted that the biggest highlights in her career were when her risk-taking paid off.

"Re-engineering processes and expanding my playing field was always so exciting," she said. "Involving other stakeholders and gathering commitment as you gain momentum is so motivating. Watching those around me jump on the bandwagon, so to speak, was certainly an inspiration. Of course, this was especially a highlight when things worked as planned!"

Throughout her healthcare career—which spanned decades and assisted patients in various ways—Padgett had to reinvent herself in new roles because the requirements changed at organizations where she worked. It was during these times that she learned what she was made of.

"A particularly special time was in my early years working in patient access, and I was working in the emergency room setting. I realized the impact I could have on patients and families when they were facing some of the worst crises in their lives," she said. "Providing empathy and kindness while trying to go the extra mile and being empowered to step in and act intuitively in emergent and horrific situations was something that I will never forget. There are so many stories about so many people. I will always remember them. Adding any sense of relief to the patient and family experience was the very best part of the job, despite proclaiming tearfully to myself at the end of my shift that I was 'never going back.'"

Still, with each new day, Padgett went back with renewed goal to serve patients and a firmer resolve to make a positive difference.

"I never felt more needed than in this job. The secret was that, at this particular organization, there was empowerment on every level. I was able to take charge and act instinctively in unfortunate situations," she said.

Padgett learned from these instinctive situations, championing patient access and finding innovative solutions to help those who needed it most. To do just that, she founded the Association of Illinois Patient Access Management (aIPAM) in 2004.

"Healthcare management is a rapidly changing environment," she said. "aIPAM was the conduit to bring together colleagues from across the state. This allowed for cross-fertilization of ideas and continued potential for increasing patient satisfaction. It's not just the clinical aspect the patient has that affects their satisfaction. It's their whole experience."

Also in 2004, after much experience working on the hospital side of healthcare, Padgett became a vendor who worked with hospitals as clients, serving as vice president of Access Solutions, Revenue Cycle Solutions, and Sales Consulting for Passport Health/Experian Health. At the same time, she developed the Experian Health "Speakers Bureau."

"Talk about challenging! It was really marvelous to offer my knowledge and experience from the hospital setting to the people developing software products that would improve hospital revenue cycle operations and the patient experience," she said. "I like to believe that being that liaison made a significant difference in the success of both hospital and vendor."

Another career highlight came in 2007, when Padgett began serving at the national level at the National Association of Healthcare Access Management (NAHAM).

"With NAHAM there was power in numbers and leverage to create positive change, educate peers, and draw attention to how to best marry the human side with the patient revenue cycle experience," she said. "Serving my community on the Environmental Advisory and Planning & Zoning Commissions was so satisfying. I participated in helping shape the future and set direction to community development that will last for generations to come."

Working at several software companies—with each one being bigger that the last—made Padgett's world bigger, too. Across the U.S., she learned about the regional differences in healthcare access management, programs and new requirements, which is ever-changing.

"It was very satisfying when my tenacity paid off. But that's not to say this was always smooth sailing! Selling Girl Scout cookies is a lot different than trying to sell healthcare software," she said.

However, even as her worldview grew, Padgett came back to what always grounded her. Much of Padgett's empathy for patients came from her strong family upbringing in South Chicago and Calumet Heights, Illinois. She lived with both sets of her grandparents as a child, and her close-knit family was the norm where she was from.

"I developed a great interest in my community and the Chicago neighborhoods in general, fascinated with how unique and diverse each one became due to ethnicity, income and race," she said. "My parents had each grown up in the two homes I was raised in, so having family close was a way of life. My mom and I even had the same 8th grade teacher 25 years apart! I felt a strong sense of roots and enjoyed Chicago history."

Retired from the healthcare field since 2016, Padgett now serves as the president of the La Grange Area Historical Society in Lagrange, Illinois, where she encourages others to get involved in their communities. "Just keep doing. Volunteer. Be passionate. Inspire! The world needs you!" she said.

In this same spirit of service, Padgett often reflects on those who helped make her success possible.

"I realize how motivating having mentors was throughout my college years, as well as during my career," she said. "Seek a mentor, be a mentor. It makes the world go 'round."

"While NIU was my foundation, it was up to me to build my house or my skyscraper. I learned to accept responsibility. Be willing to take risks and show courage when you would really like to just fold instead. Remember: everything doesn't always work, but go into things thinking most of the time it just might. Never give up. As David Bowie said 'accept failure and continue trying.'"