Tia Robinson Cooper, '92, Ed.D. '15, Helps College Students Navigate Success


By Eva Richards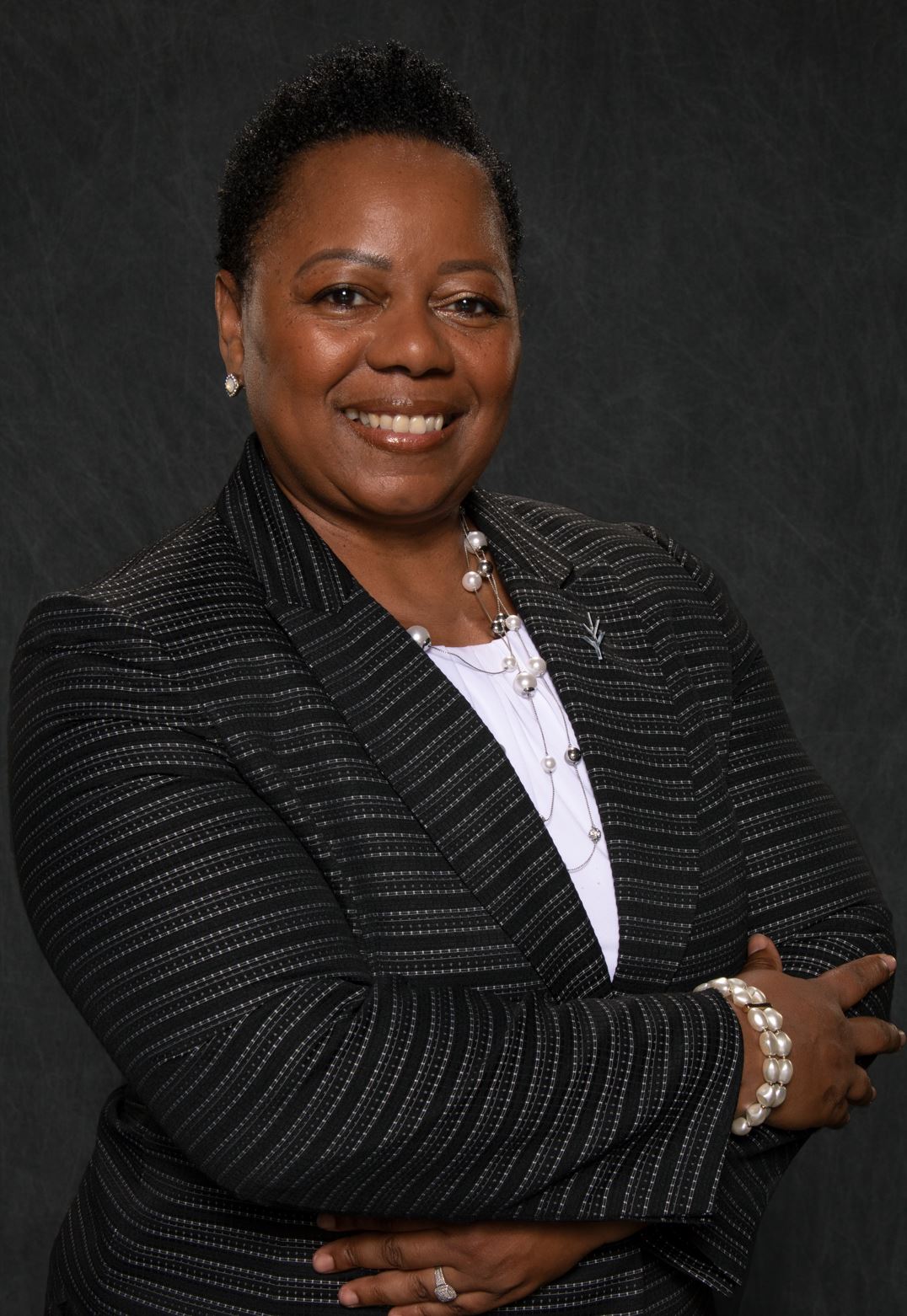 Tia Robinson Cooper was told she would not go to college, but a meeting with NIU and CHANCE Program representatives changed everything.
In Tia Robinson Cooper's early years, "education didn't really fit" with her vision for the future.

"I struggled in reading and math, and school was something my grandmother told me I had to do. It was not optional, and I had to figure out how to do it, despite my frustration with knowing I was not performing at the same academic level in reading, writing and math as my peers and my cousins."

Being raised by her grandmother and aunts on the South Side of Chicago in the Englewood neighborhood in the 1980s, she was very athletic and somewhat of a tomboy. She enjoyed playing tag football, softball and running in the neighborhood. Robinson Cooper attended Hyde Park Career Academy for high school, where she was a member of the pom-pom team while continuing to study modern dance and ballet at Sammy Dyer School of Dance.

Still, as she grew up, Robinson Cooper understood that she was not college material, never giving higher education a second thought until a college info session in her school's library changed her perspective.

"One day during my senior year of high school, I was told that I had to attend a meeting in the school's library to hear about college. I went reluctantly, thinking, 'Why am I going to meet with people about college stuff because I am not prepared to go to colleges?' That had been the message communicated to me again and again through my schooling. I had taken the ACT and not scored very high."

While Robinson Cooper had not excelled at school, she had always completed her work on time and tried to do her best. Ever the dutiful student, she attended the library info session—a decision that changed her life forever.

"The individuals there were the admissions team members from Northern Illinois University," she said. "Specifically, there were representatives from the CHANCE Program, and they also brought students working for the program. One student was Lisa King, who is now the associate director of the CHANCE program at NIU. She was very authentic and very encouraging. I remember all of them were dismissive of me saying 'I can't go to college. I don't have money.' They said, 'Let us worry about that.'"

Robinson Cooper finished her NIU application while in the library that day, not giving it a second thought, until she received a call from someone at CHANCE who asked her to write a letter of intent. While she was not confident in her writing and questioned whether she should even try to write a letter, Robinson Cooper met with a high school counselor who helped her to draft a letter, and this leap of faith paid off.

"Ultimately, I got accepted into NIU and CHANCE, and I was planning to go there for summer orientation, but I was not being fully transparent and open with my grandmother and family aboutmy plan to go to college," she recalled with a laugh. "I always say that I ended up running away to college. I didn't want to put a financial burden on my grandmother who raised me in the absence of my mother and father. At first, I said I was going to help my roommate to move in, who I knew from high school. I kind of had a story that I was going to help her move. I worked at Woolworth in downtown Chicago to pay for what I needed. Each week, I took items to my roommate's house in an effort to hide the fact that I was preparing to go away to college. But, ultimately, I had to disclose that I had accepted the invitation to attend NIU's CHANCE Program. And it was hard for my grandma and extended family to understand that I was going to college and that it would not be a financial burden on them."

With help from the CHANCE Program, Robinson Cooper was able to complete her financial aid and received the academic support she needed to be succesasful. She worked closely with advisors to navigate getting used books and understanding the resources she could use on campus. Still, there were challenges she faced along the way.

"At the time I was completing my undergraduate degree, the CHANCE Program was not popular," she said. "On campus, there was a narrative that the CHANCE Program had just admitted more students that year than ever in the history of the program, and we took spots away from general student applications. It was difficult for me to understand where some of that tension was coming from, but the administrators were very supportive and very protective of us coming into the institution at a contentious time. We were students of color from Chicago coming into a predominately white institution. I think that continued to ground me, and I began to realize how important education was, is, and can be for students of color."

Over the next four years, Robinson Cooper was able to learn to become organized and intentional in her learning as a speech-language pathology major.

"As someone who didn't get the best grades, I tried to do everything right," she said. "I was reading and doing my homework, but I had been a poor test-taker. In college, I was doing all those things, and I began to learn,strategies of how to be academically successful. I didn't understand why I had to meet with my advisor every week, go to the writing lab, see tutors often and work closely with faculty, but I had a set of resources that helped me navigate those things. So, I learned how to become a better student by using and leveraging those resources. I learned how to advocate for myself and how to navigate."

When Robinson Cooper became pregnant her sophomore year, she had even more challenges to overcome—which she did, against the odds.

"I remember being told by a counselor that what was best for me was to just go home. 'This was not the place for a student with a baby, they said,'" Robinson Cooper recalled. "That was a turning point for me, though. It angered me, and I became more focused and intentional in my efforts to graduate. I began to navigate those resources. I found childcare assistance, I could navigate community resources, and I began to understand how to seek out support because the thing I needed most as a single parent was my education."

Robinson Cooper also found sisterhood on campus. As a member of Sigma Gamma Rho sorority, Incorporated—one of nine Black Greek organizations, known as the "Divine Nine"—Robinson Cooper found a lifelong bond grounded in sisterhood, scholarship and service. As a charter member of the Iota Upsilon Sigma, Alumnae Chapter in DeKalb, Robinson Cooper remains connected to her sorors and committed to promoting the greater good in education, service and leadership development. This has been evident throughout her professional career.

After earning her B.S., Robinson Cooper worked for the Upward Bound program, serving high school students and encouraging them to navigate and have access to higher education. She then worked as a speech-pathologist within Aurora Public Schools in Aurora, Illinois.

At this point, she returned to the classroom, earning her M.B.A. and her M.S. in managerial leadership from National Louis University.

Robinson Cooper knew that she wanted to serve her community through her work, but she didn't know in what capacity. Switching gears, she began working for several nonprofits, including Catholic Charities in Aurora, Aunt Martha's Youth Services and the Salvation Army Correctional Facility, a halfway house for ex-offenders. These opportunities to serve showed her what her true calling would be.

"What was unique in those positions was that I was helping individuals make connections back to education," she said. "In case management, there was always an education component."

In 2003, things came full circle when Robinson Cooper took an adjunct teaching position at Northwestern College in Naperville as she continued to work at the Salvation Army.

"Interestingly enough, I started teaching developmental education courses in English and writing," she said. "Now, I was someone who had never succeeded early on in reading and writing. I recognized that there was a social justice piece there. I became very interested in the students who look like me—who had struggled with navigating that pathway—and that grew into an administrative position there."

As a mother of three young children, Robinson Cooper would go on to serve two elected terms, from 2003-2011, as the first African American and the youngest member of the DeKalb School Board.

"That position shaped a different lens in me that connected education and social justice as a grassroots change agent," she said.

Robinson Cooper soon took on the role as an academic dean for Northwestern College before moving to a dean role at City College of Chicago. She began to think about what type of leader she wanted to become. While she felt called to be a college provost or president, she knew not having earned a doctorate degree stood in the way.

In 2008, Robinson Cooper enrolled at NIU as a student-at-large to pursue her doctorate in counseling and adult higher education. Upon graduating in 2015, doors immediately began to open to her. She took on a teaching and learning dean role at Rock Valley College in Rockford, Illinois, before becoming vice president of academic affairs at East Central College in Union, Missouri, in 2016. In 2018, she took on the role of provost and vice president of academic affairs at Inver Grove Community College in Inver Grove Heights, Minnesota, and then president of Contra Costa College in San Pablo, California, in 2021. In June, Robinson Cooper was named chancellor of Ivy Tech Community College South Bend-Elkhart, in South Bend, Indiana.

In her new role, Robinson Cooper looks forward to helping students navigate their resources and leading them to the same level of success she was able to attain. No one understands overcoming education challenges more than a leader who has seen it all before in her time as a student.

Robinson-Cooper believes that all students should have access to higher education and can learn when provided the necessary tools.

"I will focus Ivy Tech South Bend-Elkhart on an approach that is equity-minded and data-informed," she said. "As an equity-minded leader, I strive to empower the campus community to courageously analyze and address the policies, procedures and processes that reinforce inequities in order to produce equitable outcomes for students. Through strengthening and creating new partnerships across all sectors, I look forward to connecting students to the tools they need to transform their lives, changing the social and economic landscape of the South Bend-Elkhart communities."