First-Generation College Student Teeanna Brisco, '19, Works for Justice, Inspires Women of Color


By Eva Richards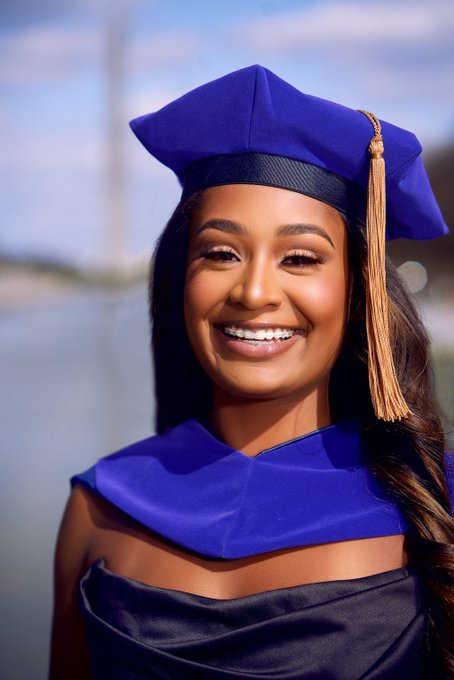 Teeanna Brisco, '19, works for an international Seattle, Washington-based law firm, out of its Washington, D.C., office.
While growing up in Madison, Wisconsin, Teeanna Brisco was her mother's only child, exploring creative outlets like fashion design, sewing and writing and recording music.

However, nothing affected her life's journey more than her father's prison sentence for non-violent drug crimes.

"My father's incarceration impacted literally every facet of my life while I was growing up," she said. "I struggled with accepting his sentence—life, plus 240 years—for non-violent drug crimes. I always felt like sentences like that were reserved for murderers or rapists. If I ever told my friends about my dad's incarceration, I always made sure to make it clear that he wasn't a rapist or murderer. Most of the time, however, I lied about it. I lied to my friends when I was younger, and even when I got to college, I lied to one of my coworkers and told them that my dad lives out of town and is a construction worker. I felt shame and guilt for his situation, but I also began to realize and internalize the injustice in a way that pushed me to find a way to fix it."

As Brisco grew older, she grew to appreciate her mom raising her on her own.

"I'm still growing to appreciate this and how much she did for me and still does," Brisco said.

Brisco knew she wanted to be a lawyer since she was probably eight years old.

"It felt like a terrible injustice had impacted myself and my siblings so much, to have a father who wanted to be there but physically couldn't," she said. "I read his appeals, and I reviewed his trial transcripts. I knew that he had done something wrong, but I didn't understand how he was going to prison until the day he died. I wanted to be involved in fair sentencing legislation and drug crimes reformation in some capacity and, to me, going to law school was the right avenue."

Brisco always enjoyed school and did well in her classes, so she was up for the challenge of an extended educational path.

"I think I also felt a great sense of validation from my family and community by pursuing this career, and that further motivated me," she said. "By the time I got to NIU for my undergraduate degree, I knew I was going to be a lawyer one day. I studied sociology, philosophy, and Black studies and was prepared and understood I would have to take the LSAT and apply to law school."

As a first-generation college student, Brisco had not been to many college campuses and was not sure what to expect or what to look for when making her college enrollment decision.

"When I first toured NIU, I noticed the diversity of the campus. I saw a lot of Black students while I toured the campus, and that stood out to me," Brisco recalled. "It made it feel more inviting and like I knew there would be a Black community for me that wouldn't feel too foreign."

Brisco made many friends while studying sociology on campus, while also bonding with inspiring faculty who guided her through her courses.

"The friends I made there are still my friends and will be forever," she said. "The professors in the sociology department and the Center for Black Studies quite frankly changed the way that I think about society, culture and even lawyering. I began to read a lot for fun while I was at NIU, particularly a lot of Black literature including people like Toni Morrison and Zora Neale Hurston. I was involved on campus too, continuing to be the social person that I am. I frequented different meetings in and out of my department, won the title of "Miss Freshman Black Student Union" my first year, and interned for Congress in the Summer of 2018 on behalf of NIU. I think the academic and social experiences, together, prepared me for my career now."

Brisco credits her experiences at NIU with helping her feel comfortable in all environments and connecting with all kinds of people.

"I learned to ask for help. I learned that your community can and will support you. I learned to make community wherever I am," she said. "I couldn't have asked for a better experience than NIU. NIU allowed me to thrive as an individual and as a student. I always felt like there were so many opportunities for me, and I always felt like doors opened for me as long as I worked hard and fostered relationships. I had immense support from professors, including Jan Reynolds in sociology and Derrick Smith in Black Studies, who always provided me with a safe space, gave me advice, exposed me to new opportunities and people. It was just never-ending support."

After earning her bachelor of arts in 2019, Brisco immediately enrolled at Howard University School of Law. While in law school, Brisco's family learned that her father's co-defendant had been granted early release under the 2018 First Step Act, which authorizes federal courts to reduce sentences for certain crimes. Her father and his attorney requested his release, submitting more than 100 pages to support their case, including letters from Teeanna and her siblings. On June 29, 2021, Bernard Brisco was freed from prison and was able to attend his daughter's law school graduation ceremony in May 2022.

"My father's sentence being reduced from a life-sentence to 20 years gives me hope that we continue to move in the right direction when it comes to criminal justice and fair sentencing. It's a delayed process and many more people are still waiting for another chance, but there is some joy in knowing that change is being made," she said.

This fall, Brisco passed the Bar Exam and began working at an international Seattle,Washington-based law firm, where she practices patent litigation out of its Washington, D.C., office.

"I am practicing litigation in the intellectual property space. I mostly work on drafting documents to provide more senior members of the firm what they need, including things that are filed with the court, like pleadings, discovery requests, and things of that nature," Brisco said. "My firm also does a lot of pro bono work and does not limit the amount of pro bono work that new attorneys do, so I've had the opportunity to work on cases in the criminal justice arena. I plan to continue to do that and help people who need it."

After decades of planning, Brisco can finally celebrate achieving two of her most important goals—becoming a lawyer and helping to free her father. Legal work continues to be important to Brisco for so many reasons, especially in criminal justice reformation spaces.

"One, as a Black woman, it's important for me to be in these spaces as I look like a lot of people who cannot afford adequate legal representation," she said. "It's also important for me to be an example. It's shocking how many young women and girls have told me they are inspired to be attorneys after I connect with them. About 5% of attorneys are Black women. I hope to continue to see that to grow."

Brisco encourages all people to get involved in some way to make the world a more just and equal place.

" I just think there is so much that we can do for communities in need through volunteering, fundraising and public demonstration, but not everyone can practice law," she said. "It quite literally takes a lot of time and credentials, so for those of us who can become attorneys, we should absolutely put on our lawyer hats and go help in these spaces where we are needed."