Kevin Mui, '17, Leads Data Analysis at The Federal Reserve Bank of Chicago


By Eva Richards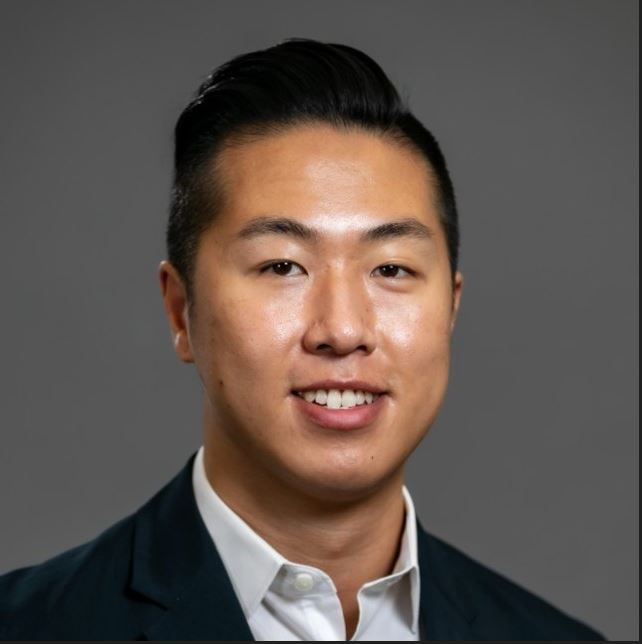 Kevin Mui, '17, discovered his passion for analyzing problems and finding solutions while starting his own bicycle refurbishing business in high school.
Kevin Mui, '17, was born and raised in the city of Chicago and grew up in the West Ridge neighborhood. Always a city kid at heart, it was a high school bicycle refurbishing business that led to his current career as senior data analyst for The Federal Reserve Bank of Chicago.

"In high school, I bought run-down bicycles to fix and sell to my friends and strangers that were browsing for bikes online," Mui said. "This piqued my interest in online marketing and sales, which led me to pursue a bachelor's degree in marketing at NIU. It also heavily influenced my decision to start my professional career in advertising, specifically in search engine marketing. Coincidentally, as my career progressed in this field, it also sparked my interest in data analytics. I've always enjoyed the process of analyzing a problem, finding factors that drive the issue, and developing solutions—just like back in high school when I noticed that there was a surplus in run-down bicycles and an increasing demand in trendy fixed-gear bicycles."

Mui came to campus in Fall 2013, and the move to rural DeKalb was a unique experience that taught him how to be independent.

"NIU was one of the top selections for me because, financially, it made sense, especially growing up in a working-class family," Mui said. "My sister also attended NIU, and I already had connections to Greek Life there, which made it easier to meet new people. Additionally, I've heard about the incredible College of Business, and I received a scholarship for my first year, which fortified my commitment to attend NIU."

Mui credits his exceptional educational experience to the help of faculty and staff, as well as the challenging courses he took.

"Colette Maher was a great advisor during my freshman year in guiding me in what I wanted to do," Mui said. "Tim Aurand and Mya Groza were also outstanding professors in my business core classes. I would say UBUS 310, although rigorous, was fun and rewarding. I learned to keep track of multiple assignments to make sure they were completed on time and studied to ensure I had good knowledge of subjects before quizzes and exams. These skills all translated to the real world."

While his studies were rigorous and integral to his career path, Mui noted that the most valuable aspects of attending NIU were the extracurriculars and student life it provided.

He said, "What influenced my success was learning soft-skills and time-management from participating in multiple student organizations at NIU while balancing a social life and classes. The first organization that I was a part of was Kappa Pi Beta. This fraternity was pivotal and one of the best decisions I've made during my undergraduate years. I've had multiple mentors come from the organization, and it helped me develop leadership qualities, as there were multiple positions I took which led to me being the president of the fraternity in my senior year."

Under Mui's guidance, Kappa Pi Beta won the Chapter Public Relations & Marketing Award for the fraternity's robust marketing campaigns on social media.

"We were one of the first organizations on campus to allocate a social media advertising budget to target students to attend events we were hosting," he said.

Mui also took on leadership positions in other organizations, like being the multimedia coordinator for the Asian-American Association, holding a Marketing Student Advisory Board (MSAB) position, and being the vice president of digital media at NIU's American Marketing Association.

"The NIU American Marketing Association was integral in my growth, as this was where I learned of search engine marketing while attending one of the sessions they held," he said. "This eventually led me to a career in this field, and these positions also translated to me winning the Kevin D. Knight Leadership Award at NIU, too."

After earning his marketing degree in 2017, Mui's first job was as a paid search analyst managing search engine marketing campaigns for Brady Corporation in Chicago. He then transitioned to e-commerce at the Kraft Heinz Company, where he managed larger campaigns that spent millions of dollars a year on omni-channel platforms.

In 2020, Mui moved to The Federal Reserve Bank of Chicago, where he held a data analyst position before being promoted to a senior data analyst earlier this year. The Federal Reserve Bank of Chicago is one of twelve regional Reserve Banks that, along with the Federal Reserve Board of Governors, make up the United States' central bank.

"My current work heavily involves analyzing marketing campaign data to understand what is happening in real-time, content consumption patterns, topics that are in demand, and channels that our users are converting on the most," Mui said. "I also lead all search engine marketing campaigns to drive brand awareness and engagement to the websites we own."
Mui said the best part of this job is being able to drive data-driven decisions that impact the organization.

"It's one thing to analyze data and glean insights from it, but what helps you move to the next level and be successful is being able to ask the 'so what?' and provide next steps for it," he said. "I also consult on A/B testing (of our marketing). Trying to understand why a variant performs better than a control is important, but we also have to define statistical significance through mathematical calculations to ensure the accuracy of the results."

The most challenging part of Mui's role is—you guessed it—trying to explain what he does to laypeople who may not be well-versed in his analytics world or language.

"Something that can be challenging is being able to explain a finely detailed and granular subject in a way that others who are not as technical can understand. I think that's one of, if not the most important, skill that a data analyst/scientist can have," Mui said.

Mui noted that when he explains the digital marketing and analytics to his family and friends, they think that it is just creating catchy ad copy and creative commercials on popular channels. However, there's more to it, as a plethora of data and analysis is involved.

Mui is studying at Northwestern University to obtain a master's degree in data science, hoping to further his career as a data scientist. Mui's goal is to one day lead and coach his own data analytics team.

In addition to his quick rise to success, Mui recently received the President's Award of Excellence at The Federal Reserve Bank of Chicago for his analytical work on the development of a communications targeting model. He is motivated to continue his work to continue helping people.

"This kind of work is important because I help identify problems the organization is facing and provide solutions for it," he said. "It's always been a motivational driver for me since high school."