Yazmin Nambo, '17, Advocates for Underdogs as Preschool and HUB Director


By Eva Richards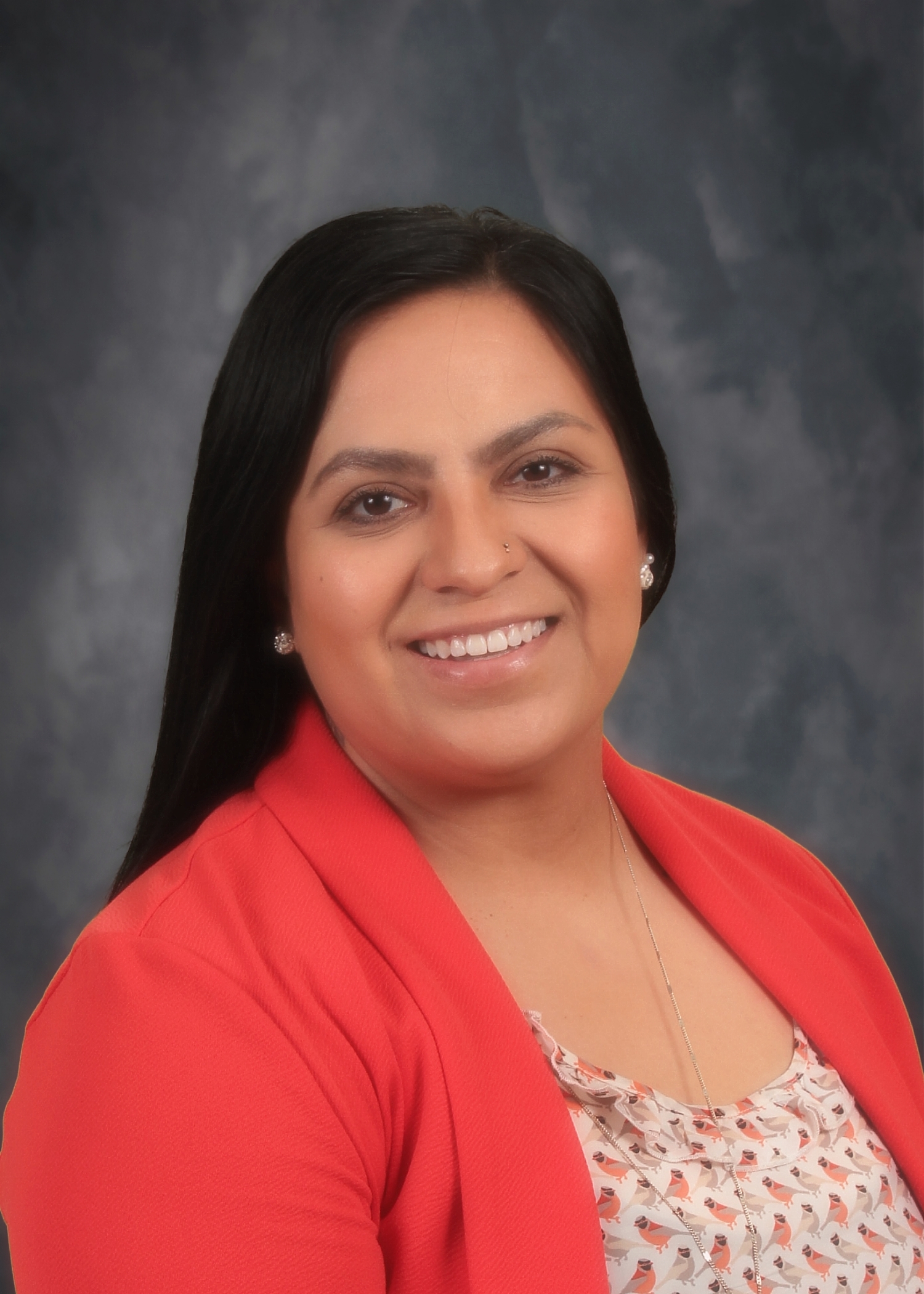 Yazmin Nambo, '17, credits NIU with providing her with tools, strategies and skills that she constantky uses in her daily work.
Yazmin Nambo, '17, has always had a unique perspective on the importance of education.

Born in Yuriria, Guanajuato, Mexico, her father was a seasonal migrant worker and would travel back and forth between Mexico and the United States each summer.

"Eventually, that became too much for my dad, and he applied for us to get our residency, so we could move here with him," Nambo said. "We moved to Moline, Illinois, when I was four years old but only lived there for about a month before moving to Rochelle, Illinois."

At that time, Rochelle Foods—a food production facility—attracted a lot of workers, and that is where Nambo's dad got a job.

"My parents really wanted us to live in small, close-knit community like Rochelle," she said. "As a child, I attended Lincoln Elementary School and was pulled out of my general education classes for ESL classes with Mr. Rivera. He was one of my favorite teachers; it was easy to relate to him because he understood my native language, and I could actually express my needs or concerns to him. Not that my other teachers weren't great, but it was hard to communicate with them."

Nambo was dismissed from ESL services in 3rd or 4th grade and has since made sure that she remains strong and fluent in both English and Spanish. As she continued growing up, she enjoyed the secure, caring community where she lived, going to Rochelle Middle School and playing sports.

"In my teen years, I played soccer, ran track and played volleyball, as well," she said. "My parents both worked, and it was sometimes hard for them to attend my games, but they would always support me in any way possible. Education was a priority in our household, and I have always loved learning, so I maintained good grades throughout my school career."

Tragedy hit Nambo and her family when, during her senior year of high school, her mom passed away suddenly in a car accident. Her community helped her through the shock of such a profound loss.

"It was a difficult time for me because it was right before my senior prom, graduation and going off to college, but, thanks to the support of teachers, counselors and my family, I was able to continue on track and went off to Michigan State University in the summer of 2009, majoring in criminal justice," she said.

Unfortunately, Nambo only attended for a year before choosing to come home to support her sister who struggled with the loss of their mother. She continued her criminal justice studies at local colleges until she was close to finishing her degree, and then had a change of heart, switching her major to early childhood education with a special education emphasis.

"I wanted to work with children and help them become respectful citizens of society and help reduce the numbers in the school-to-prison pipeline," Nambo said. "I wanted to advocate for our students, especially the underdogs who sometimes just need some extra love and understanding."

NIU's College of Education's top-notch reputation drew Nambo to campus. Plus, the location was close to the family that meant so much to her.

"Family is important to me. and I wanted to be close to them. Additionally, Rochelle Community School District 231 offered me the opportunity of being a part of the 'Grow our Own' program, which helped me finance my bachelor's degree at NIU," she said.

Nambo's positive interactions with her own instructors at NIU only further solidified her devotion to the profession of teaching.

"My experience at NIU was phenomenal. I had great teachers that impacted my career and were always there to support me," Nambo said. "Dr. Natalie Young was one of my favorite teachers, and her open-door policy taught me a lot and gave me skills that I have been able to apply in my teaching career. Additionally, I was able to participate in the 'Educate USA' program and traveled to Houston, Texas, for a one-week clinical experience. There, I learned more about bilingual and dual language education. Overall, the experiences provided by NIU gave me tools, strategies and skills that, at one point or another, I have been able to implement in my career."

After graduating with her bachelor's in education in 2017, Nambo began working as a special education teacher at Central Elementary School in Rochelle's District 231.

"As a teacher, my main focus has always been doing what is best for my students and giving them the tools to be successful no matter what," she said. "I worked with students from K-5th grade until 2021 and then, when we went to attendance centers, I worked with 2nd and 3rd grade students. I taught reading, math and functional skills during my time with students. In my classroom, I encouraged my students to be owners of their educational goals and helped them understand that everyone meets or masters their goals at their own pace. What matters is that they keep trying and never give up."

Nambo remains an advocate of all special education students, social-emotional learning, play-based learning and dual-language education. Her own experiences as a child impacted her understanding of how important it is to meet children where they are.

"I am passionate about teaching students social-emotional skills and functional skills through play," she said. "We cannot target academics until we teach students how to appropriately interact with peers or adults, regulate their emotions and give them basic coping and functioning skills for everyday expectations."

Knowing that it's never too late to learn more, Nambo returned to NIU in 2021 to earn her master's degree in educational leadership and finished her degree last summer.

Last summer, Nambo was offered a position in District 231 as the Stepping Stones Preschool director and director of HUB—a program specifically targeted to supporting the district's K-8 at-risk youth using a before and after-school model, plus summer school. She jumped at the chance. The program has been fully funded by a state grant for the past 10 years, and the district has received the grant again to fund it for the remainder of this school year and the next two years.

"The HUB program is impactful in our community, and it provides so many opportunities and experiences for our students that they otherwise would not be able to receive," Nambo said. "The best part of my job as the HUB director is seeing how our community and schools come together to help our students."

Recently, the district had the high school Future Farmers of America and Interact Club, the Rotary and Middle School HUB program come together to grow crops and find recipes to provide meals for families.

"I am excited to see what the program brings moving forward. I know that teachers and site coordinators have big plans now that we know we will continue to be funded. My goal is to bring in more experiences for our students and continue to enrich their academic and social emotional skills," Nambo said.

The work Nambo does is important to her because she understands the impact educators can have on a student's life trajectory.

"Some of our students see school as their safe place and seek out relationships, love and connection that they might be lacking at home," she said. "As an educator, I believe that students and their needs always come first. I strive to advocate for students, make genuine connections with them and let them know that no matter what they can count on me. I will always be rooting for 'my kids.'"